WINDSOR DREAM
design by Manzoni e Tapinassi
Much like the sofa in our exclusive Arketipo style, Windsor plays with the emotional connections of the past and sets them in a new environment, the bedroom. A modern masterpiece that understands the balance between British austere elegance with new-age form and structure. The mixture of refined materials, handmade work and quilted upholstery is another ode to the unique design styling of this signature range. From each and every angle, this is a piece that understands how to capture your attention. Whether it is the "leit motif" created by buttons sunk into the upholstery forming rhombus patterns or the choice of material; velvet playing to your passionate side, leather to your more playful fashionable style, this is a style that understands there is no such thing as compromise on quality.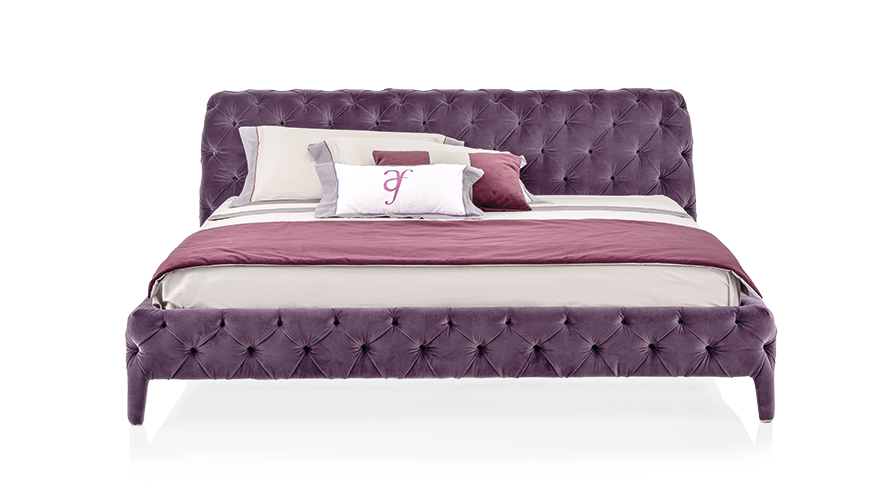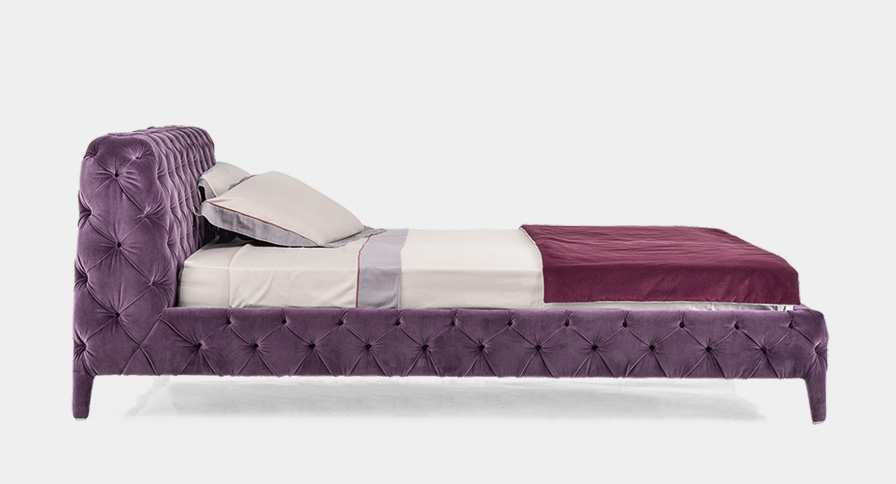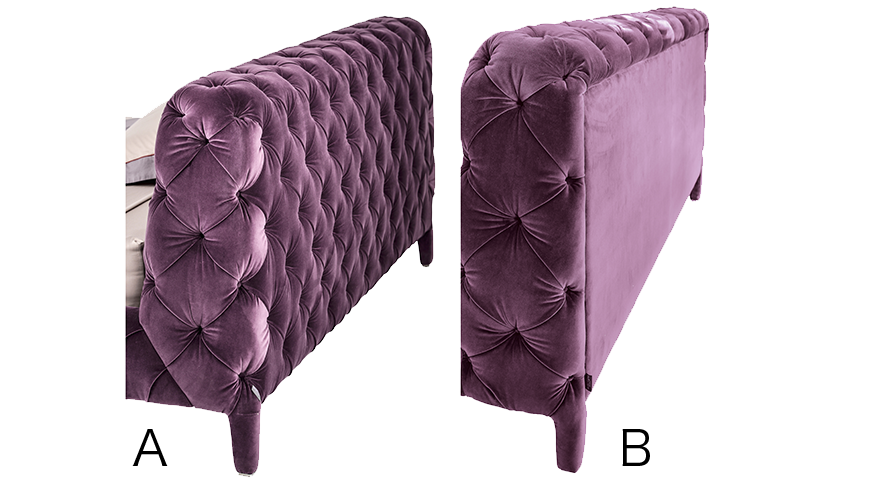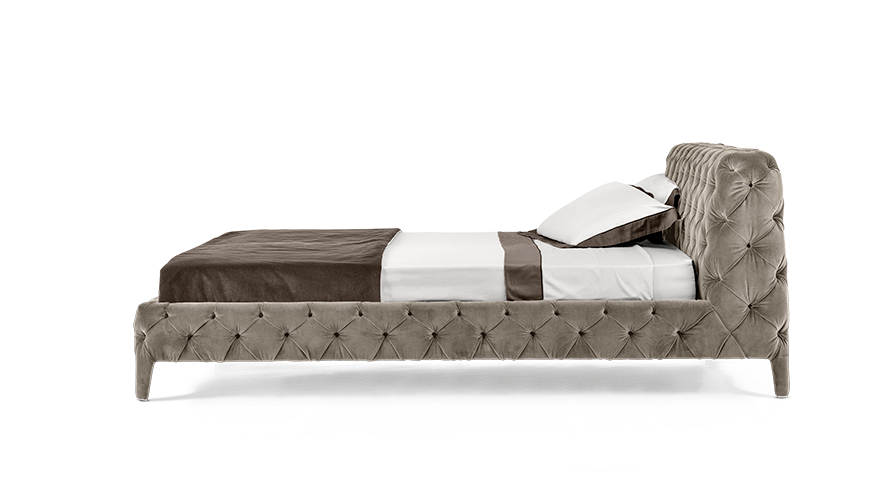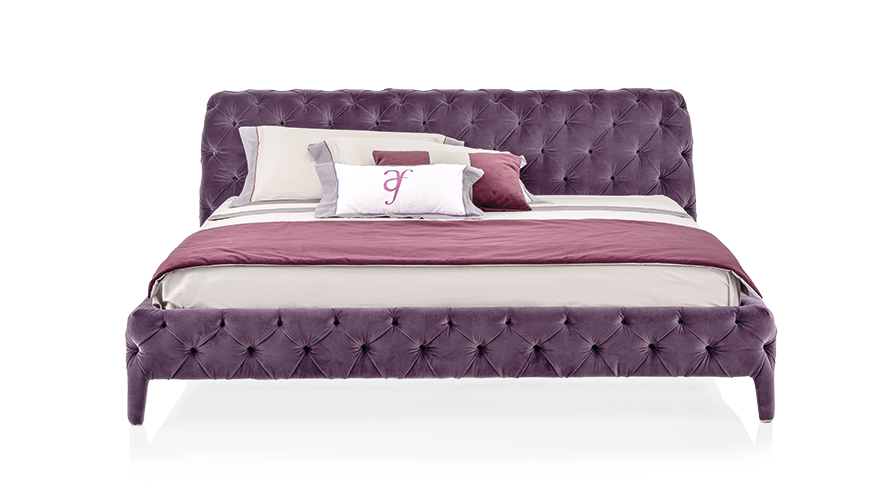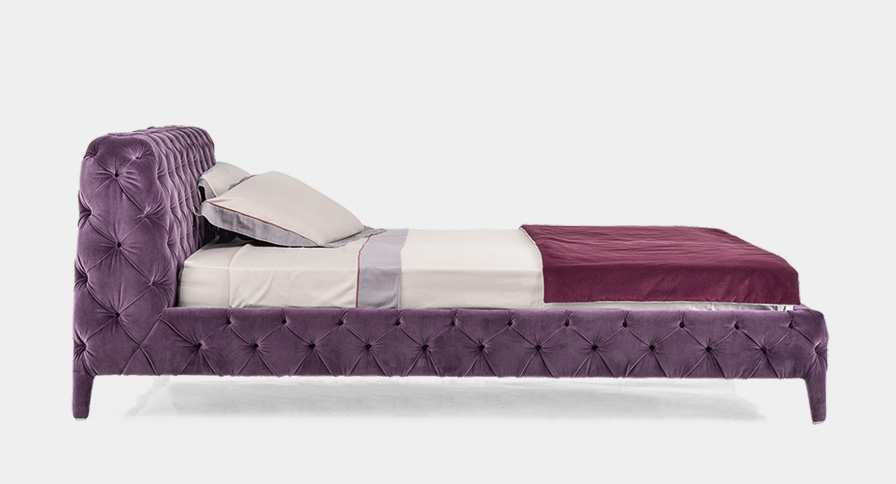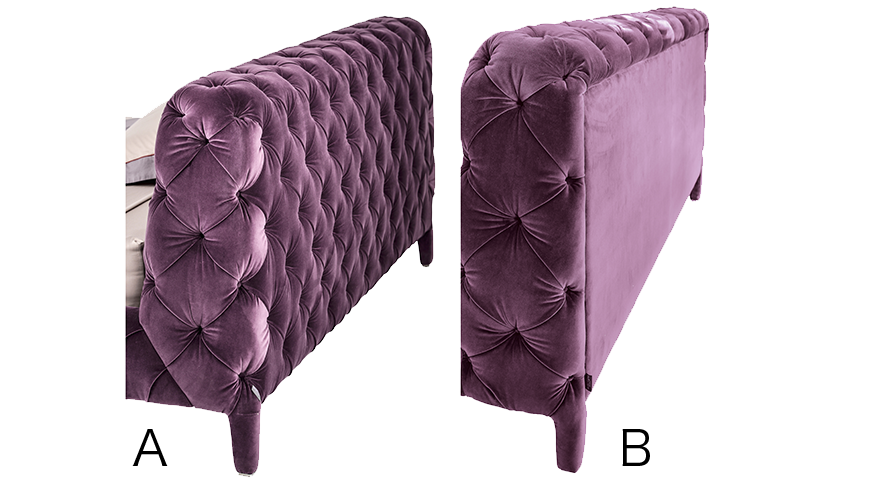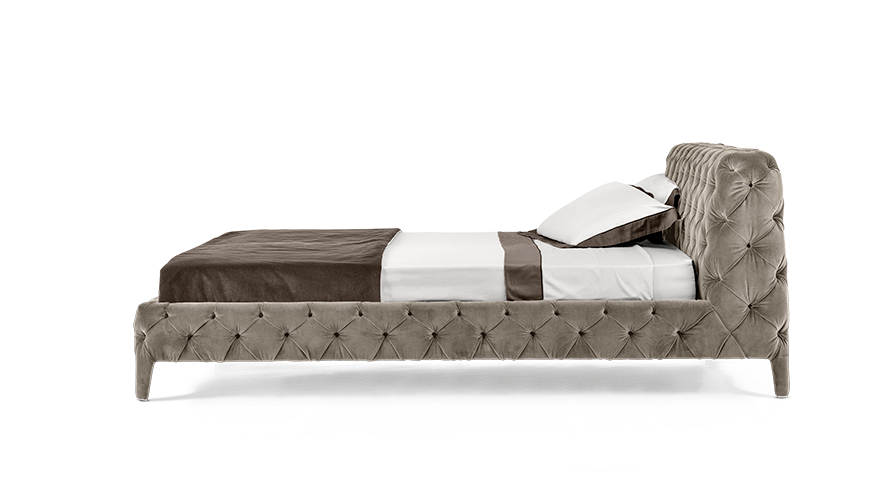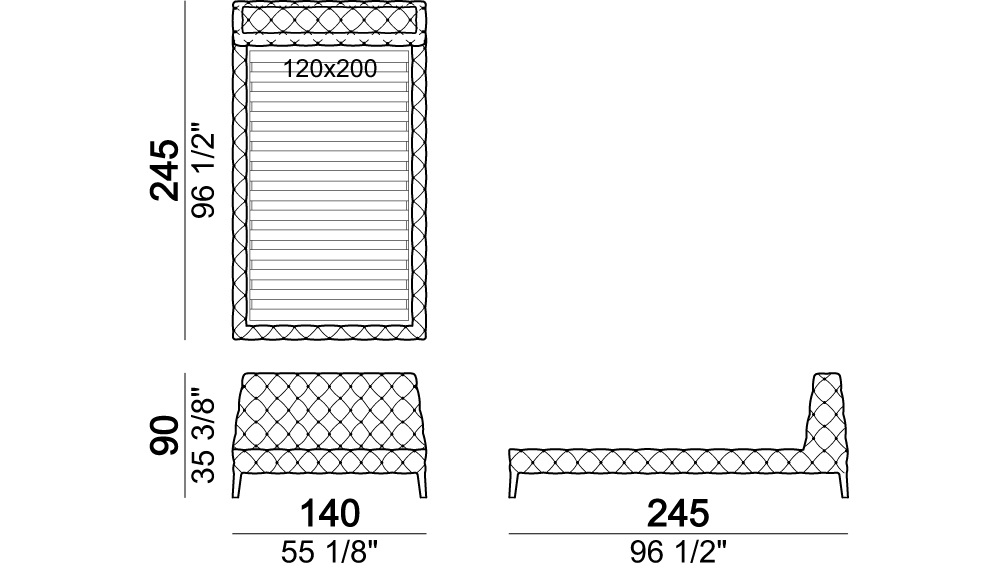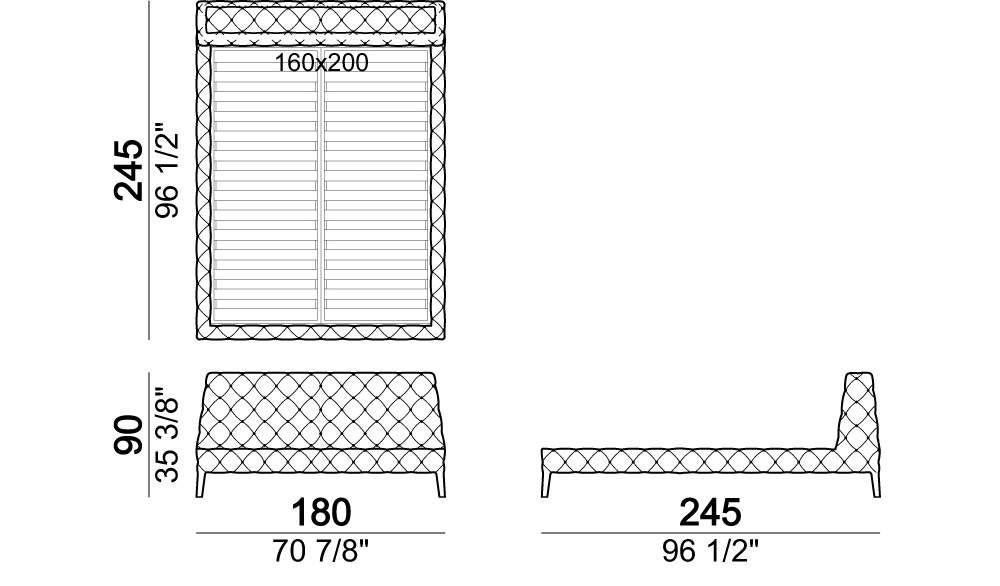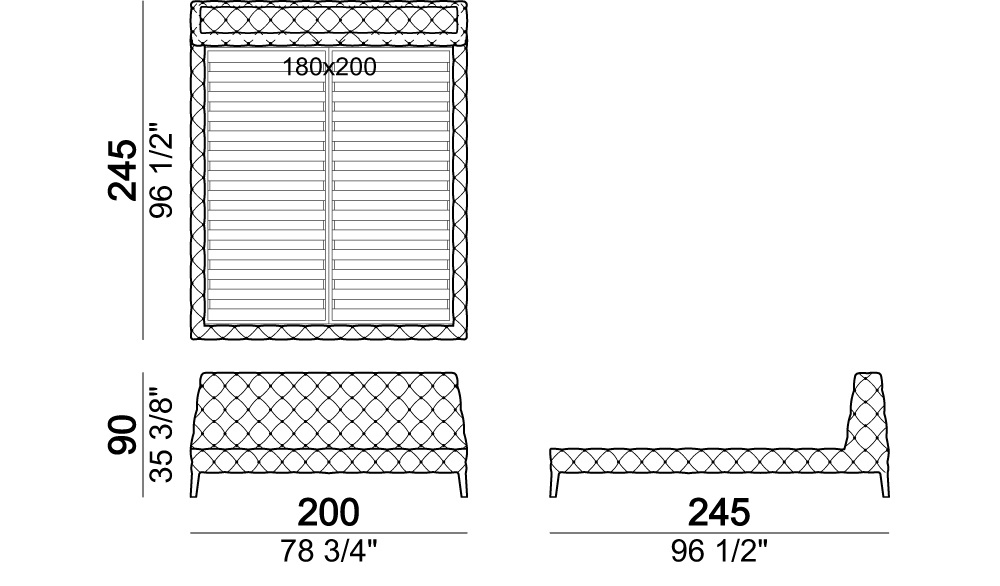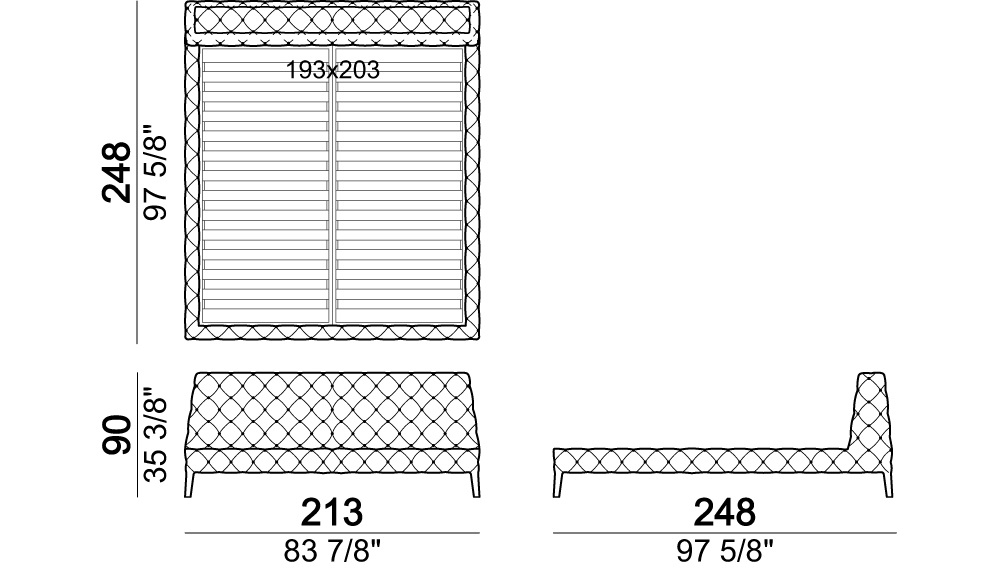 STRUCTURE: wood; slatted base.
FRAME PADDING: non deformable polyurethane (D30+D35) covered with Dacron 400gr.
HEIGHT: 21 cm (slatted base), 35 cm (bedframe).
FEET: metal with insert in beech wood, covered with leather or velvet h. 14 cm. Underfoot in steel.
ATTENTION: The cover is not removable. It is available in velvet (our collections "Vellù" and "Vellù pl" or velvet supplied by the client) or in the following leathers:
- "First"
- "A"
- "B"
- "Leonardo"
- C.O.L. max thickness 1,3 mm.