ROXANNE
design by Giuseppe Vigano'
If you were to take a punk drummer, English teacher and jazz guitarist and form a band, they would be, The Police. If you were to take modular design, champion micaceous structure and have glass or wood shelving, that would be a Giuseppe Viganò design. Whilst the former would make you think of the song, the later would make you take note of all the little details that go into making something so unique for a living space. The composition, the balance, the striking juxtaposition of materials and poise. Roxanne, it is about bringing things together you never would expect to be a hit.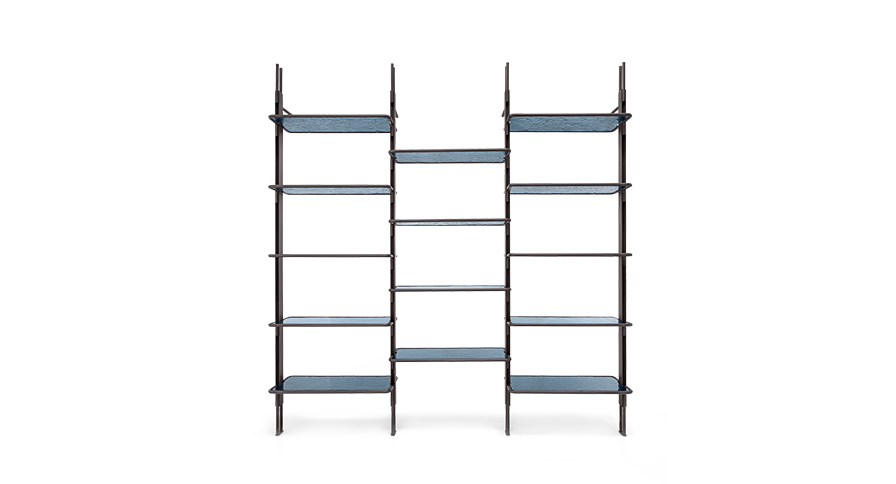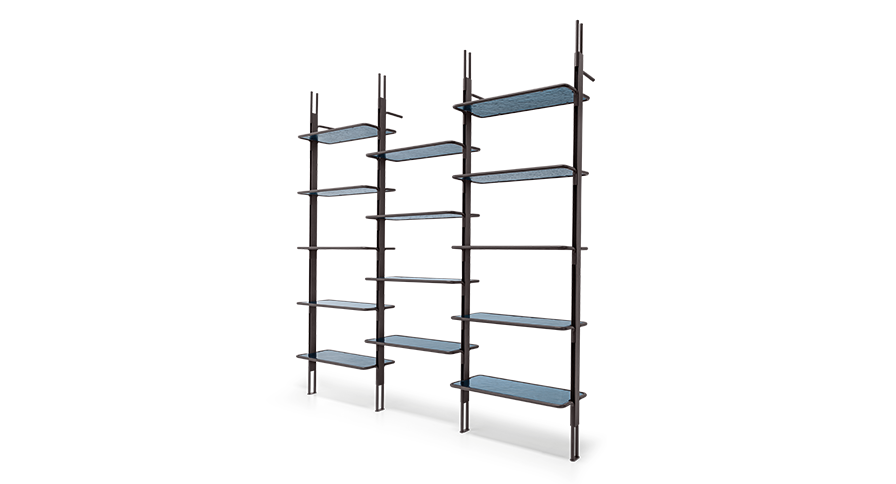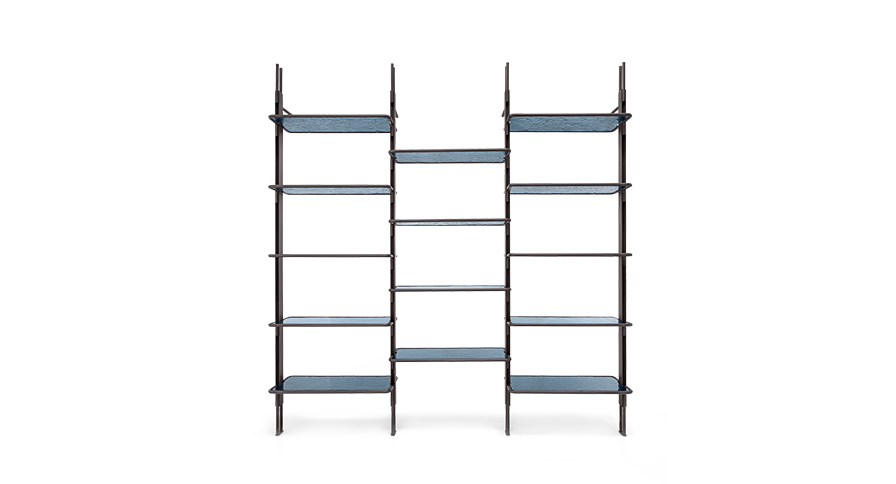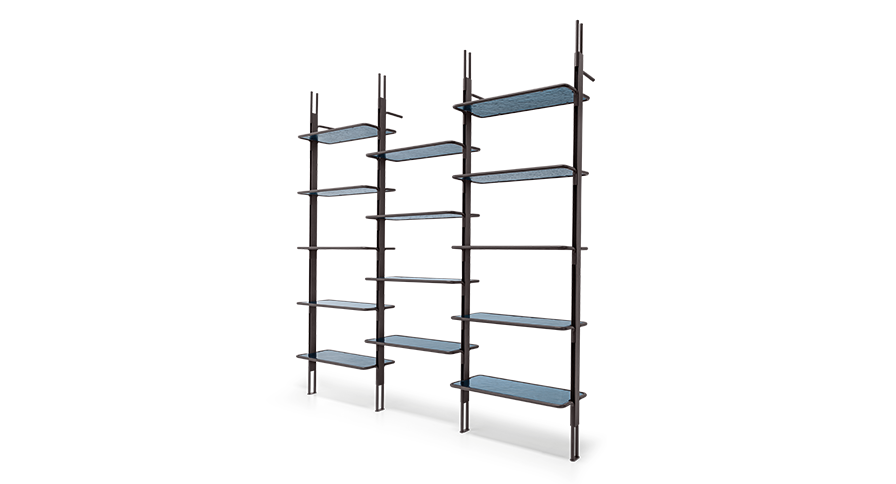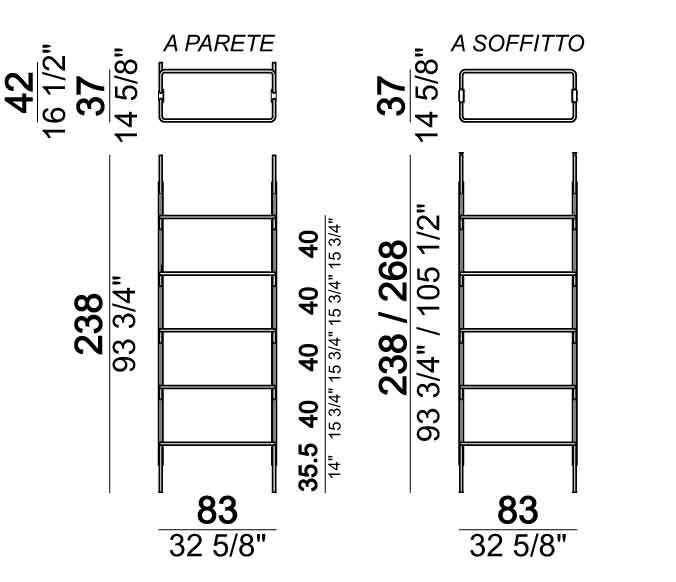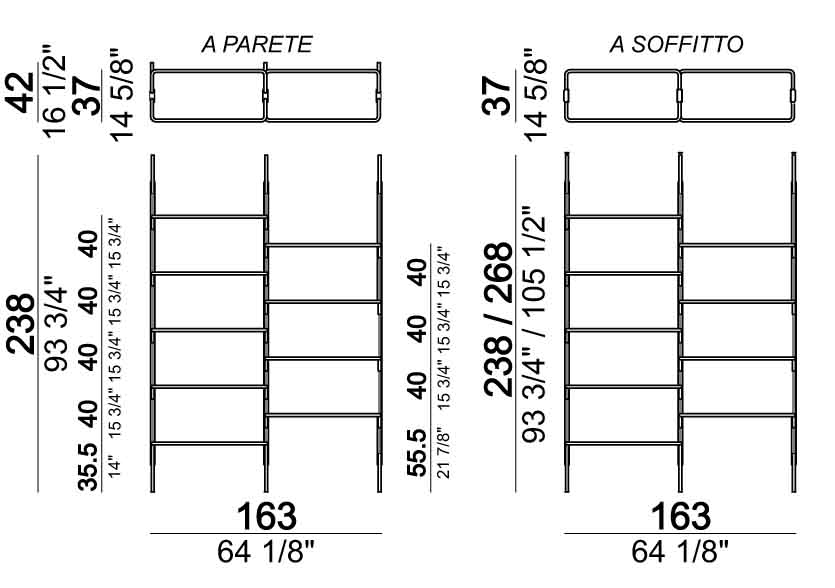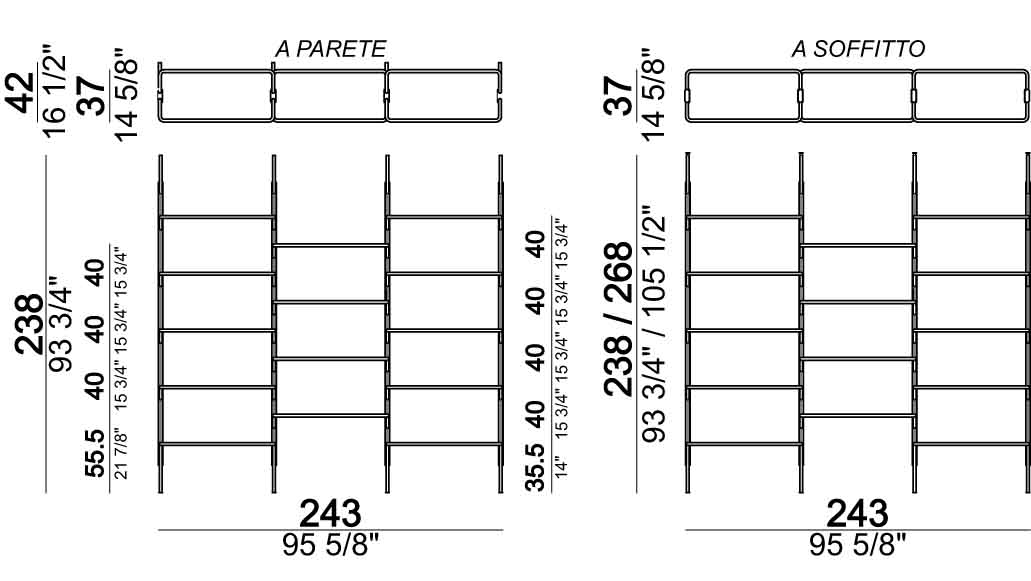 STRUCTURE: uprights in metal varnished micaceous brown.
SHELVES: metal frames, black nickel or varnished micaceous brown. Shelves in hammered tempered glass, smoked or Pacific Blue or in MDF veneered in eucalyptus or zebrano.