AURA
design by Giuseppe Vigano'
Three distinct elements characterise what is the design ideology behind Aura. The first is the distinct and geometric shape that provides balance and poise whilst executing a sense of refined style. The second is the featured marble or glass top providing drama and bursts of colour. Finally, it is enveloped by a metal tube. Combined, Aura is more than a sideboard: it's a vision that understands what it means to create personality through design and carefully selected materials whilst playing with the visual and connecting the emotional dots at the same time.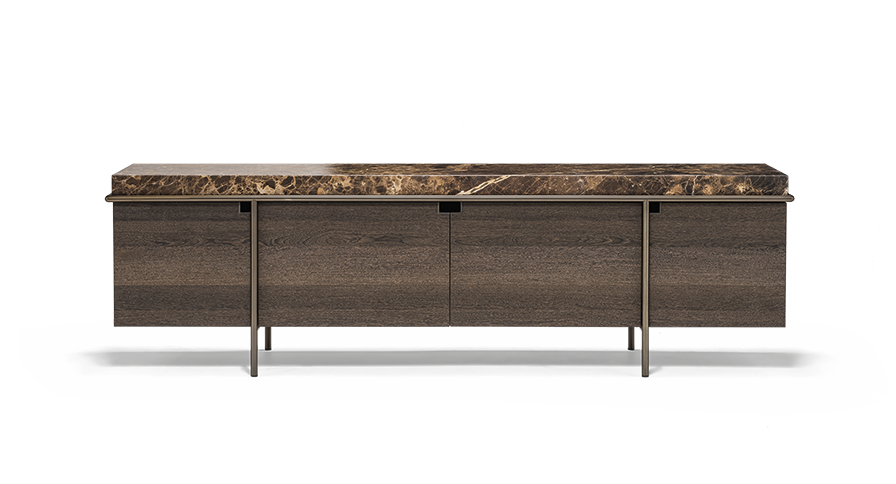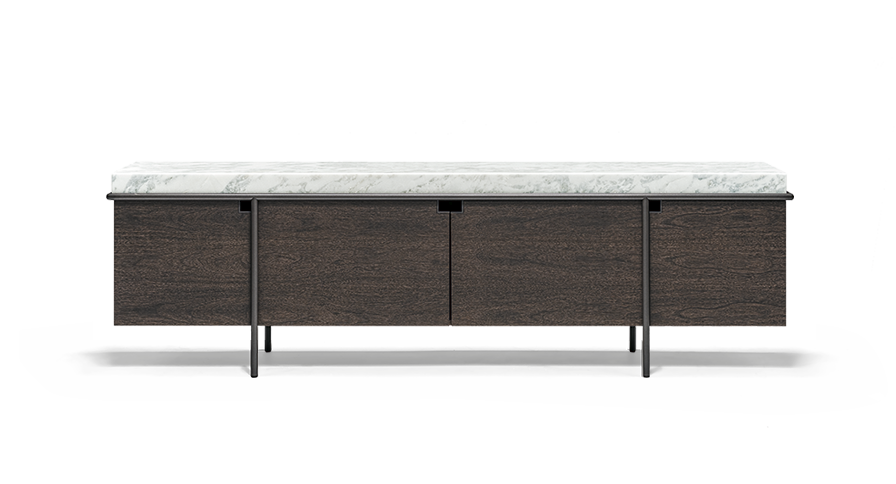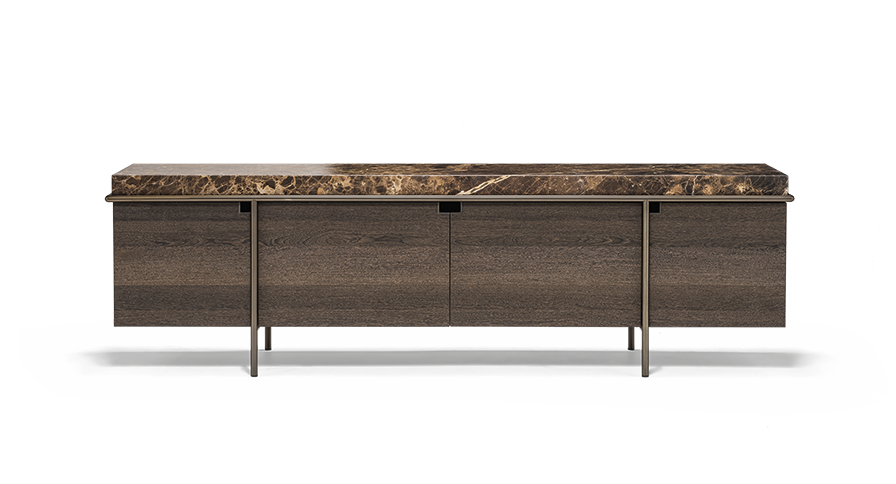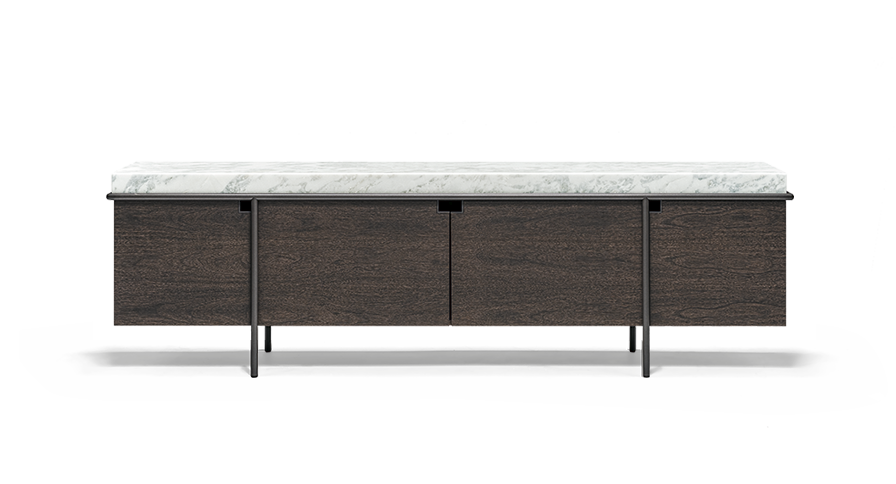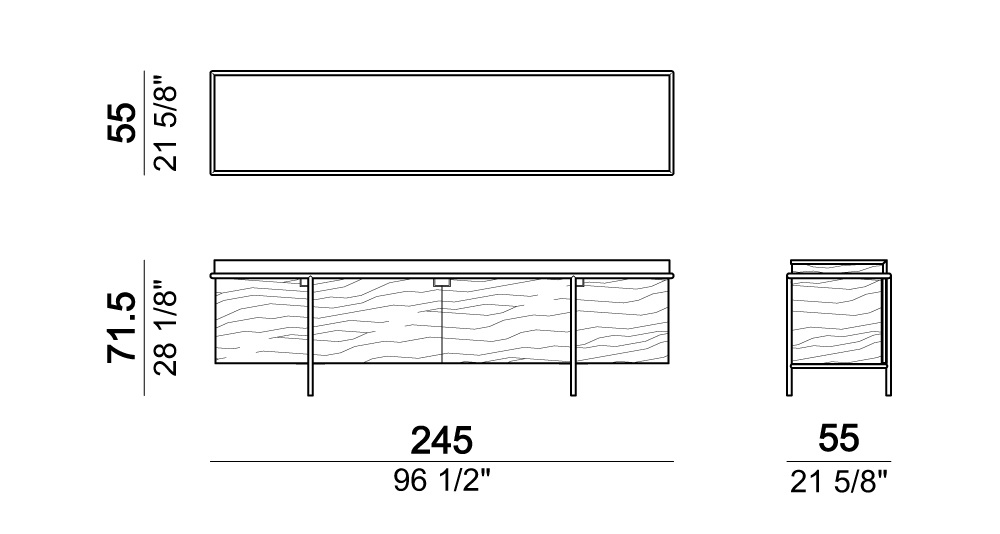 STRUCTURE: wood veneered in moka oak or sucupira.
METAL PARTS: finishes: brass or titanium or varnished micaceous brown or oxy grey.
TOP: Emperador, "Niveo white", "Moon Grey" or "Slate Grey" marble or acid etched glass, underside varnished in grey-brown.
ATTENTION: On Moon Grey marble top it is possible to apply a polyester lacquer protection with an extra charge.
Marble is characterized by porosity and cracking that, during the manufacturing process are filled with special resins or inserts in the same material. After the polishing the surface may present irregularities and natural micro holes, which, however, do not compromise the solidity of the product.
For the correct maintenance of all marble surfaces, it is recommended to use neutral detergents and no degreasers nor corrosive detergents. Acid substances may spoil the polished marble surface. It is also recommended to avoid contact with liquids and acid food and to remove immediately these substances if they accidentally come in contact with the surface.