BOLIDE
design by Mauro Lipparini
The latest design from Mauro Lipparini, Bolide is anything but sober, this is a statement piece; one for those that are concerned about form, details and ultimately, interior identity. This is a sculptural expression of design, one that takes angles and positions them in a unique set up that is only ever enhanced by our insight into material manipulation and focused approach to details. Think of Bolide as a fluid structure that found its shape through a combination of planned design and natural guidance, Mauro talks of "a wavy ribbon" and you'd be hard pressed to not see that form, but there is more to this. Compartments are broken up with a distinctive curvature, the doors form the design whilst the swooping angles add a sense of linear diversity. Naturally, it is highlighted by the use of materials, finished in either sucupira or moka, whilst the top - made from machined lacquer - provides contrast in both texture and implementation. This is a statement about who we are, a modern identity to being creatures of interior living. Bolide, it's not for the faint hearted but then again, why would you want it to be?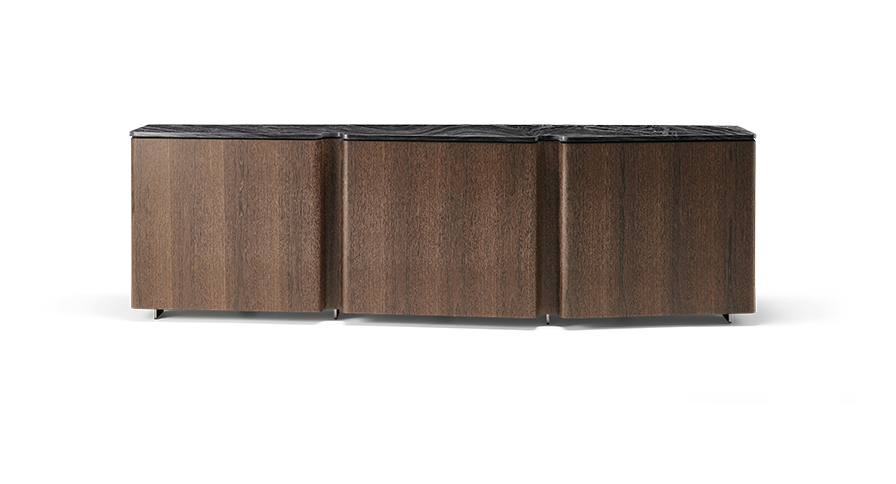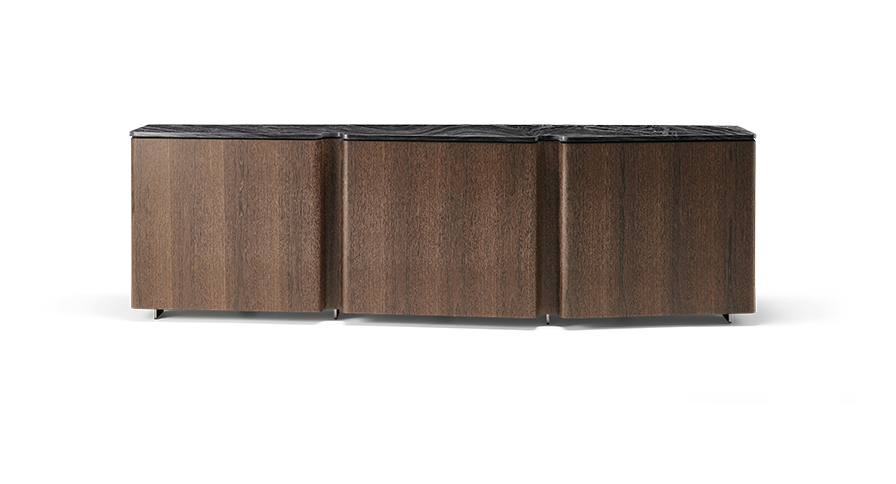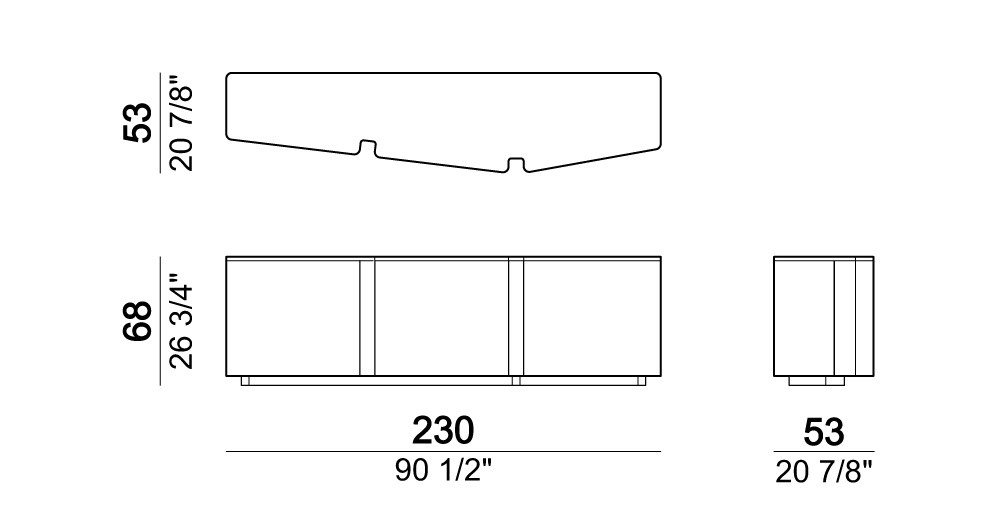 STRUCTURE: MDF veneered in moka oak or sucupira.
TOP: marble "Moon Grey" or "Slate Grey".
FEET: black nickel or varnished micaceous brown or oxy grey.
ATTENTION: On Moon Grey marble top it is possible to apply a polyester lacquer protection with an extra charge.
Marble is characterized by porosity and cracking that, during the manufacturing process are filled with special resins or inserts in the same material. After the polishing the surface may present irregularities and natural micro holes, which, however, do not compromise the solidity of the product.
For the correct maintenance of all marble surfaces, it is recommended to use neutral detergents and no degreasers nor corrosive detergents. Acid substances may spoil the polished marble surface. It is also recommended to avoid contact with liquids and acid food and to remove immediately these substances if they accidentally come in contact with the surface.