GLORIOUS
design by Manzoni e Tapinassi
Names can give away certain attributes, the Glorious then by Manzoni & Tapinassi is one that cannot and does not disappoint. One that brings lightness and almost ethereal arrangement to the centre ground of furniture making showcasing that strong need not be large but a concept that plays in the grey spaces of design. Available in moka oak or sucupira wood, the Glorious understands that what sets this design apart is not only the mixture of materials, the optional draw being available in vegetable tanned leather for example, but the metal work that is incorporated in the legs, setting it apart making it look delicate in a time of statements.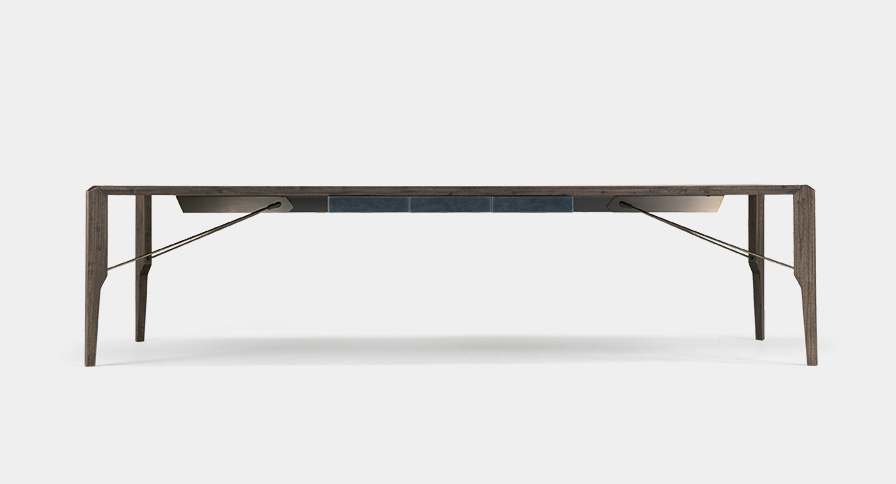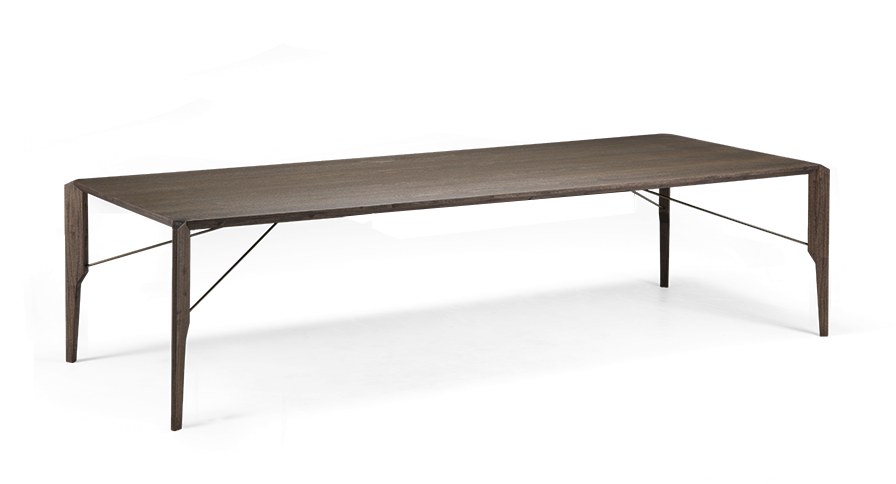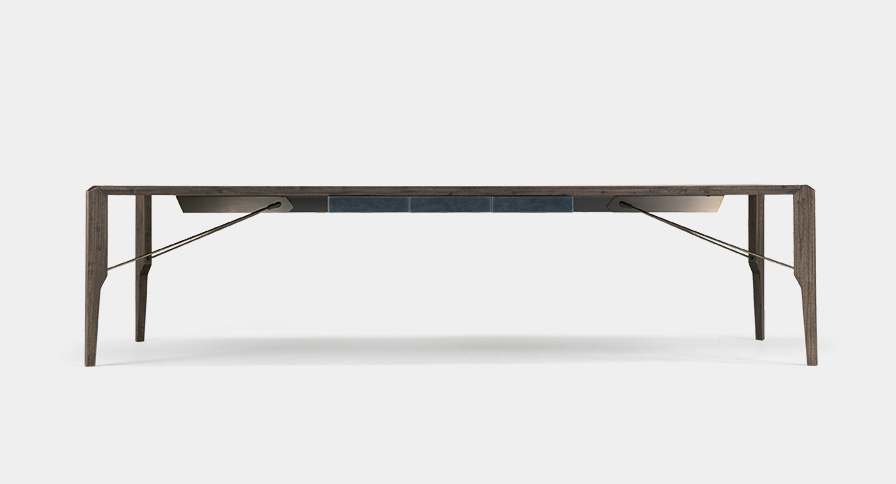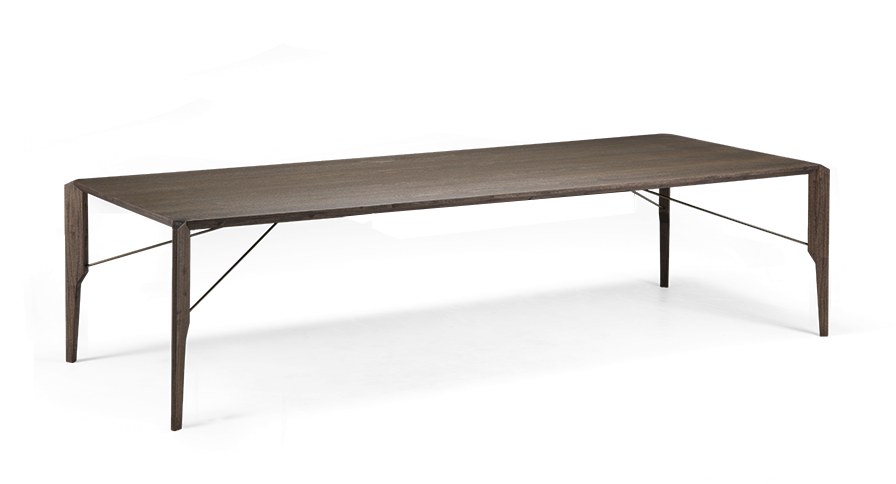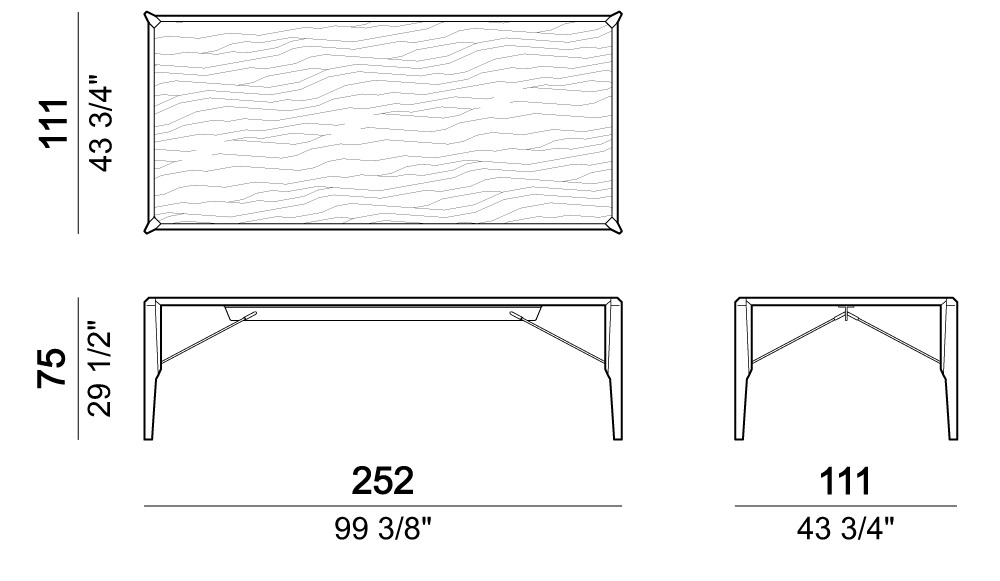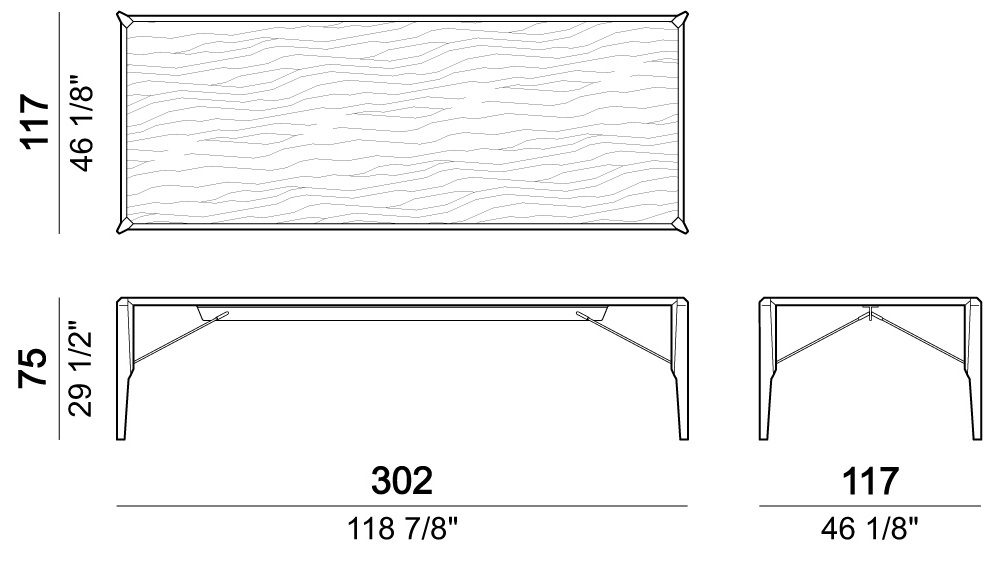 BASE: legs in solid walnut, stained moka or sucupira. Metal bar under the top: micaceous brown stained. Metal struts and plates: micaceous brown stained, titanium or brass.
TOP: MDF veneered in moka oak or sucupira. Edges in solid walnut, stained in the same colour of the top.
DRAWER: MDF covered with leather Pelle Leonardo.
ATTENZION: It is possible to order one or two drawers for the longer sides.