ICON
design by Mauro Lipparini
Standing out thanks to a singular central pillar, Icon, a design by Mauro Lipparini is a dining table arrangement that plays with graceful and elegant forms showcasing that simplicity is anything but easy when it comes to design and material selection. Icon plays not only with the simple nature of dining table design, but the emotional one as well. It's a way to render homage to materials, like the "Moon grey" marble top that contrasts with smooth, plain metal of the pyramid pedestal that when combined bring expression to balance and a unique identity in furniture design. Icon isn't trying to hide, it's trying to show what the subtle can be, when given some love and attention.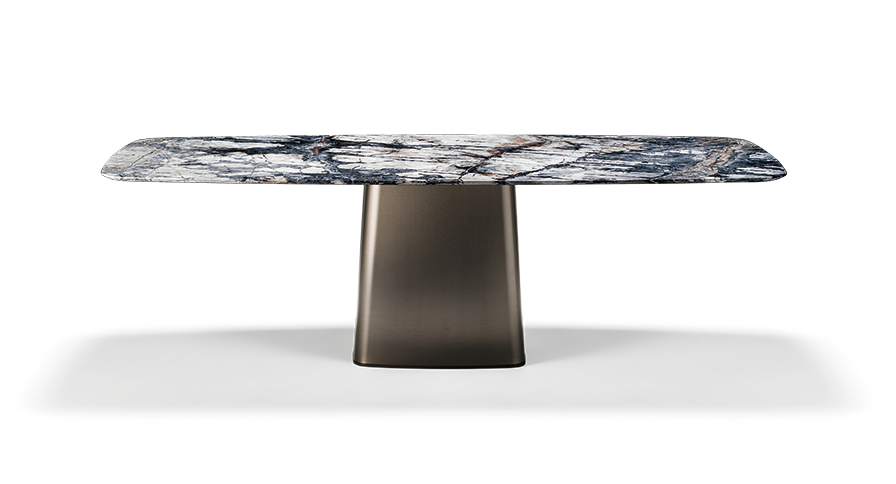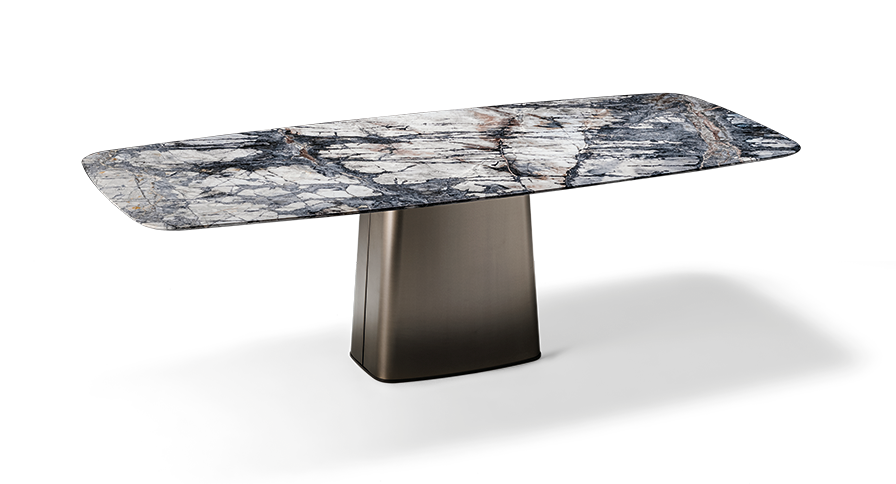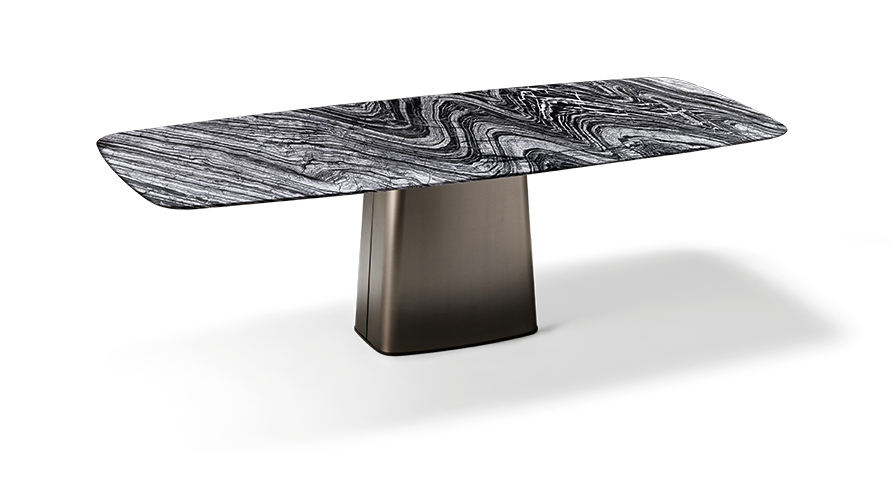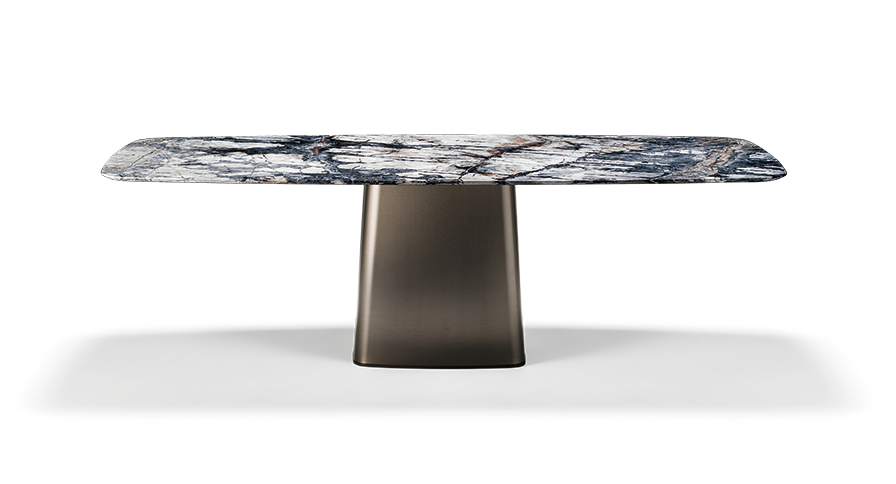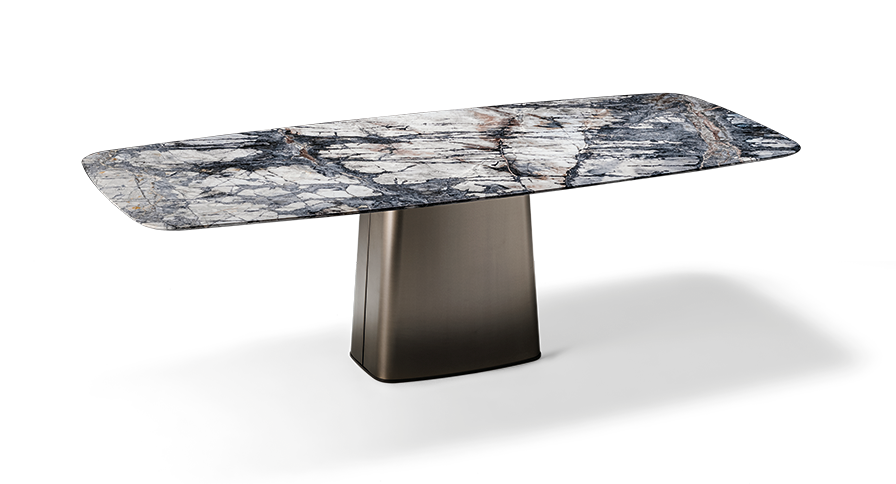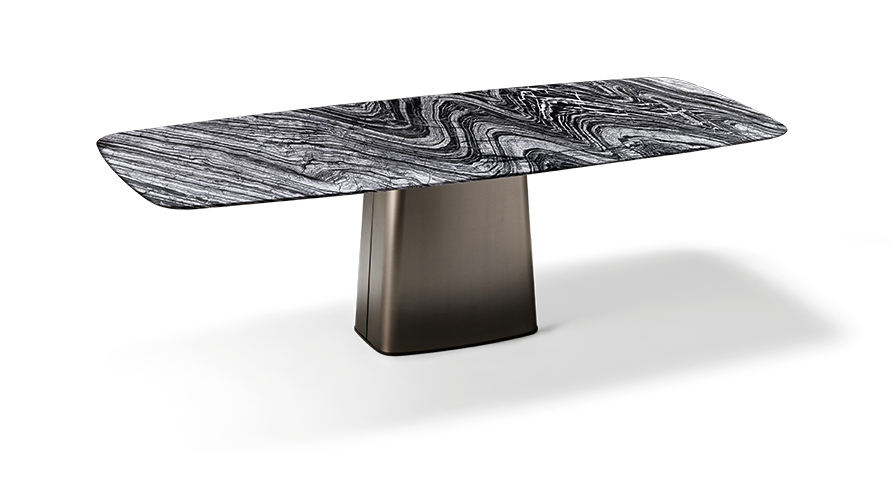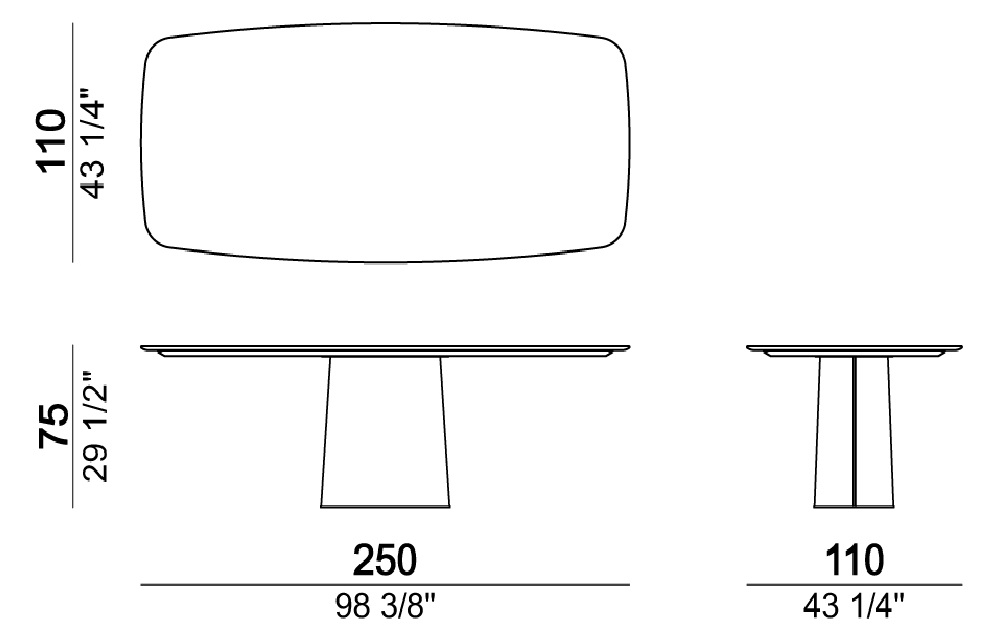 BASE: metal, finishes: oxy grey or titanium. Weighted metal pedestal micaceous brown varnished.
TOP: "Moon Grey" or "Slate Grey" marble.
ATTENTION: On Moon Grey marble top it is possible to apply a polyester lacquer protection with an extra charge.
Marble is characterized by porosity and cracking that, during the manufacturing process are filled with special resins or inserts in the same material. After the polishing the surface may present irregularities and natural micro holes, which, however, do not compromise the solidity of the product.
For the correct maintenance of all marble surfaces, it is recommended to use neutral detergents and no degreasers nor corrosive detergents. Acid substances may spoil the polished marble surface. It is also recommended to avoid contact with liquids and acid food and to remove immediately these substances if they accidentally come in contact with the surface.