BUBBLE BOBBLE
design by Gino Carollo
If we were to tell you that we found the inspiration behind this design from a computer game, what would you say? Soap bubbles perhaps? Both? Design has a way of playing with irony, using it and transforming what is, at first, a strange idea into something tangible, new, different. That is Bubble Bobble, inspired by the unusual and with a sense of irony. Recognizable by the three glass spheres of different sizes and available in two distinct finishes, they are supported by thin metal strips, playing with natural light between the spheres artificially created by the shapes. It's an emotional construction, one that senses and creates a room's ambience with ease and elegance, all thanks to a play of a few curious minds.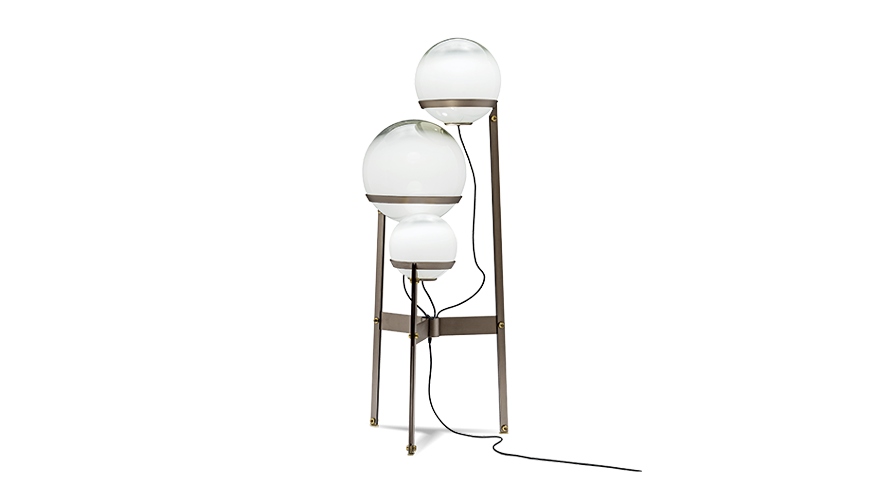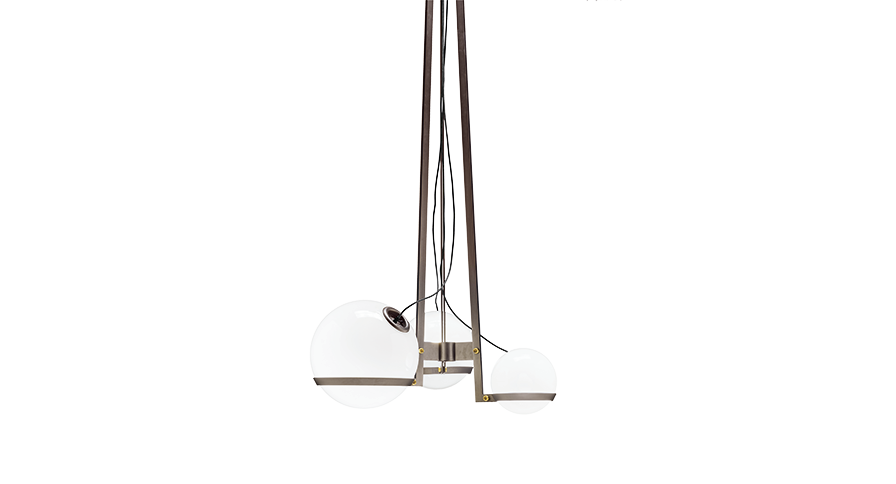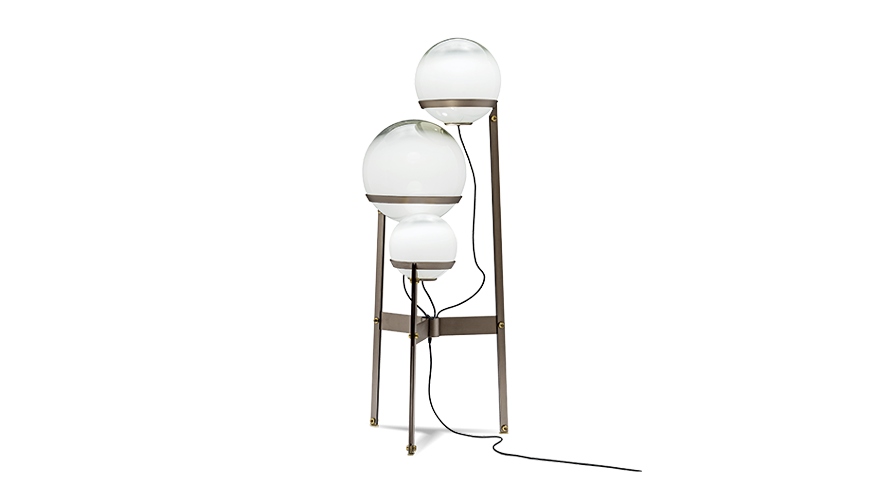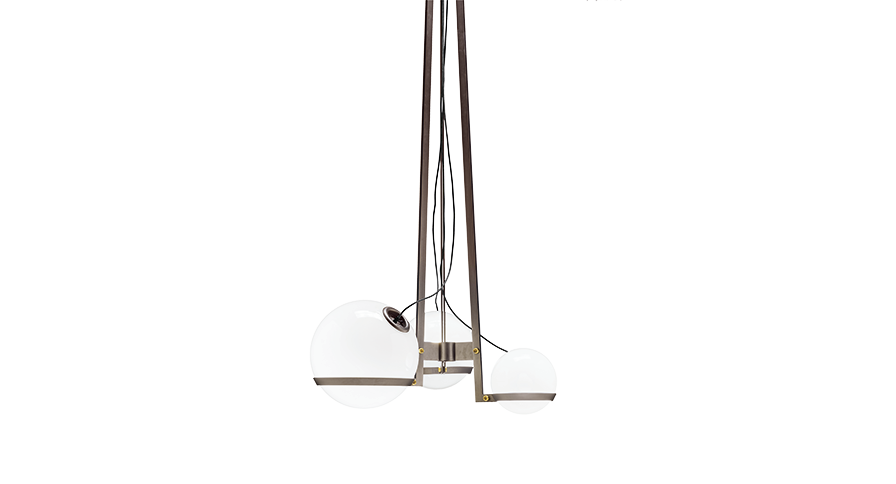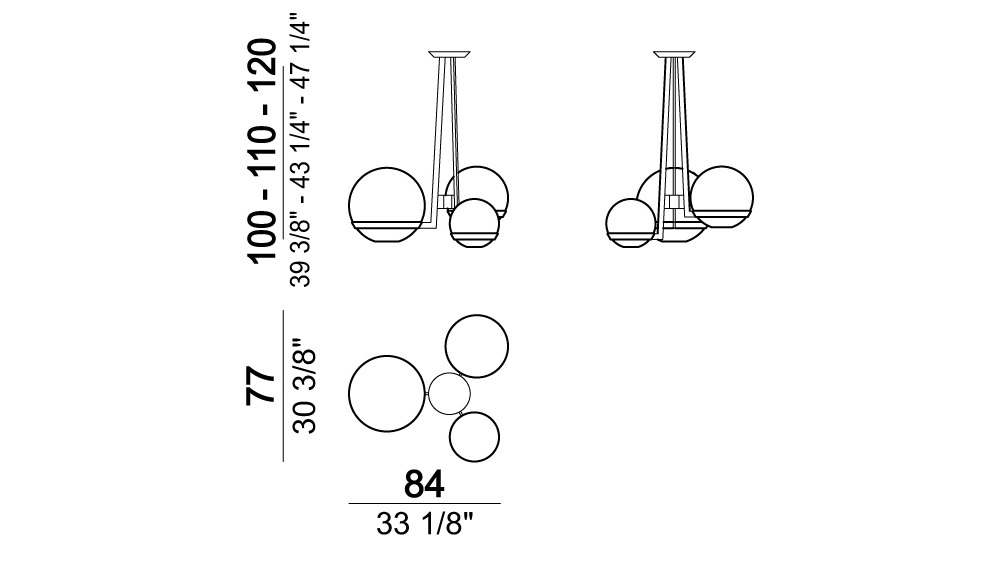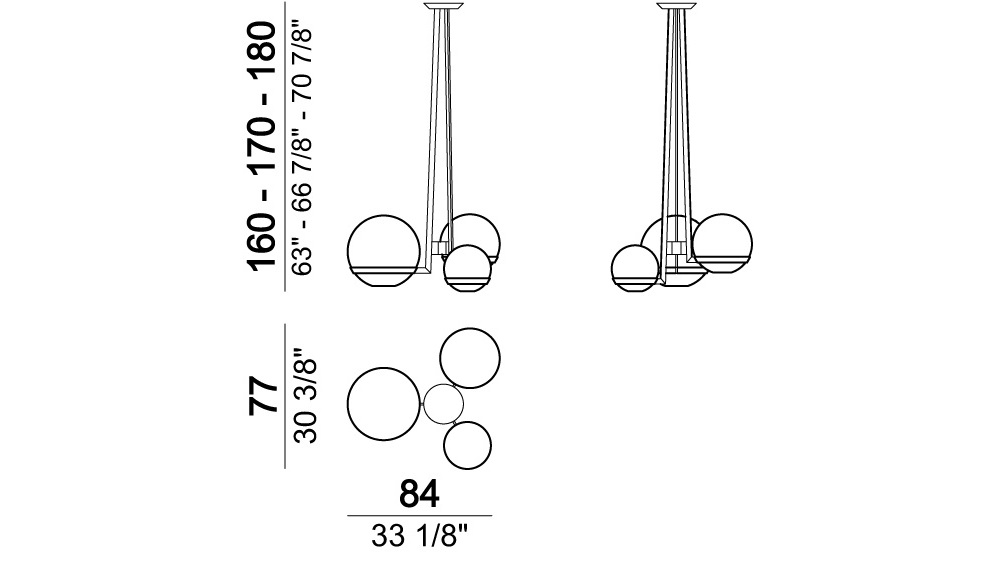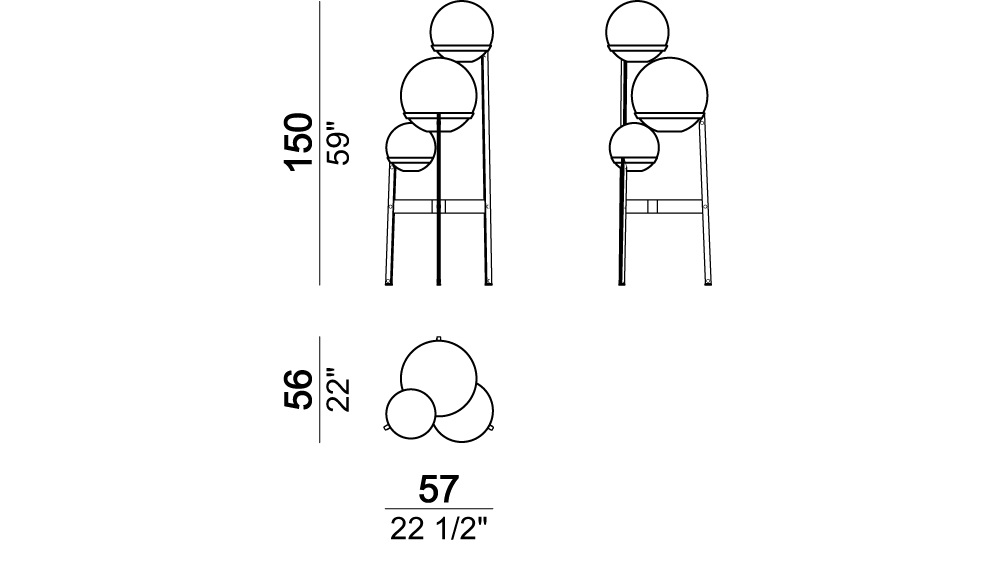 STRUCTURE: metal, finishes brass or titanium or varnished micaceous brown.
METAL PARTS IN VIEW: brushed brass.
LAMPSHADE: blown glass with shades from white to transparent or from smoked glass to transparent. Grey cable at sight. The uneven surface and edges are a characteristic of handcrafted glass and are not to be considered a defect.
No. 3 lamp holders E27 (220V) for bulbs max 60W each.
No. 3 lamp holders E26 (110V) for bulbs max 60W each.
ATTENTION: The suspension is height-adjustable. Bulbs not included.