OOMPA-LOOMPA
design by Gino Carollo
"They're Oompa-Loompas...Imported direct from Loompa land." Willy Wonka - WILLY WONKA & THE CHOCOLATE FACTORY -
Thanks to a unique mottled glass design and play on childhood storytelling, Oompa Loompa is more than an ode to the characters from Willy Wonka, it's about turning light and the spaces around it into theatre. A dramatic escape from the norm, a play on what is achievable when imagination is set loose and allowed to tap into childhood fantasy. From the suspended collection (available in three sizes) to the floor lamp, Oompa Loompa defines its style with bold glass colours (bronze and aquamarine blue) and radial positioning allowing it to play on light and leaving one's own imagination to take flight.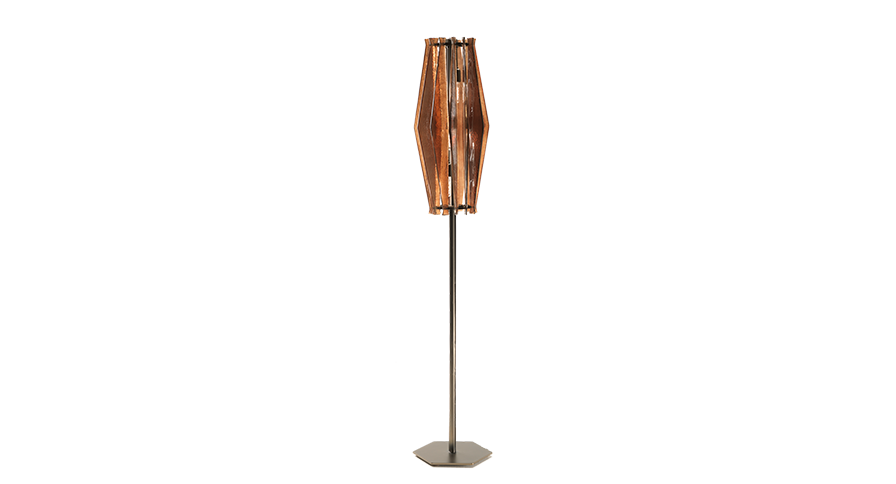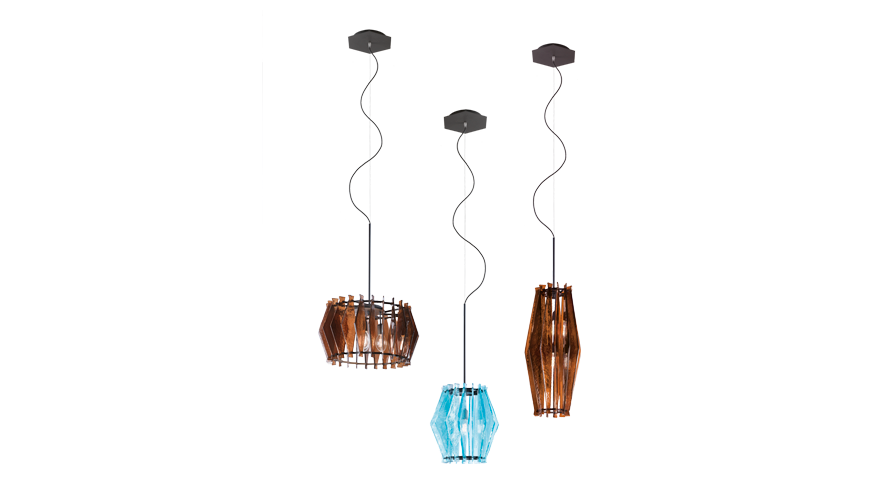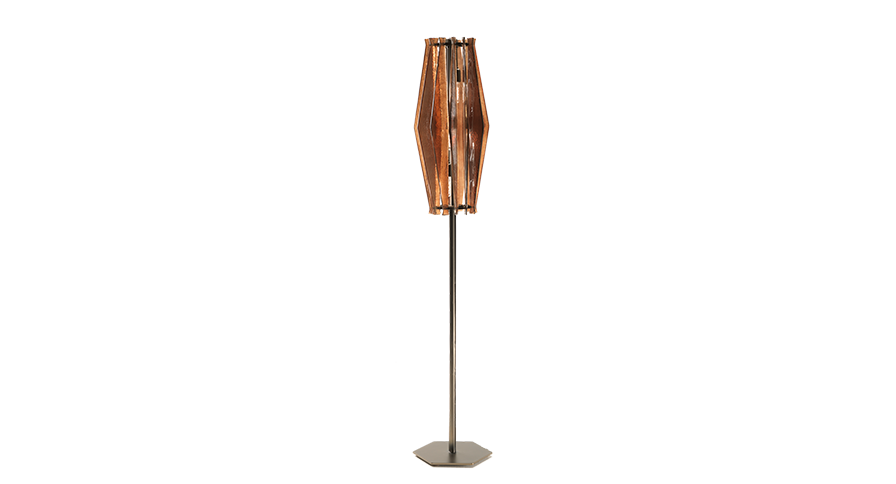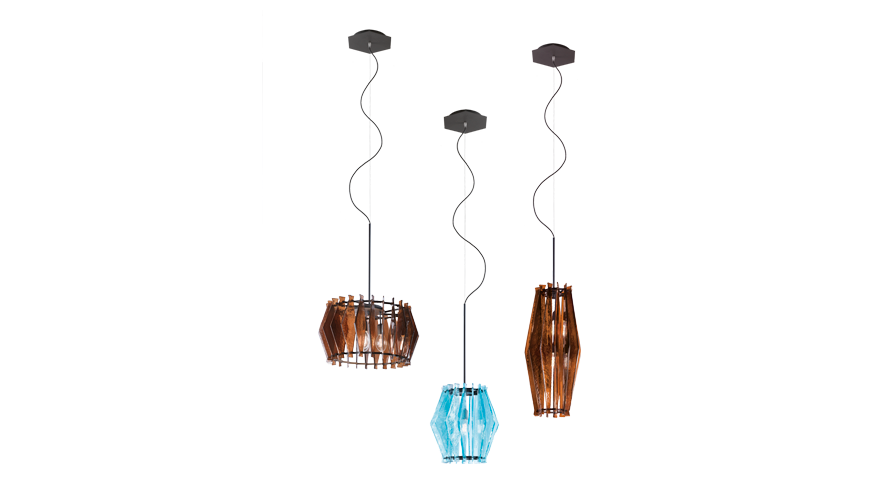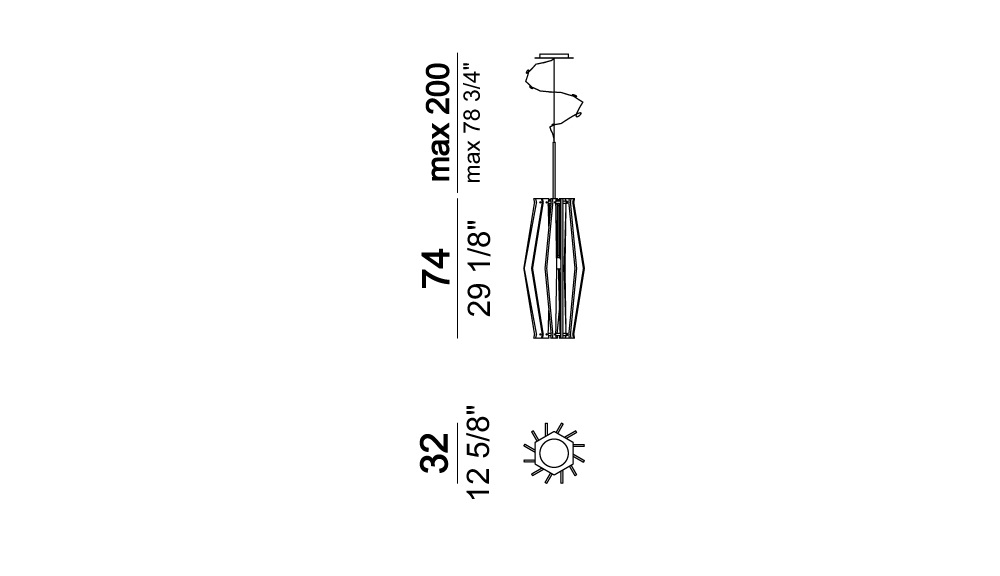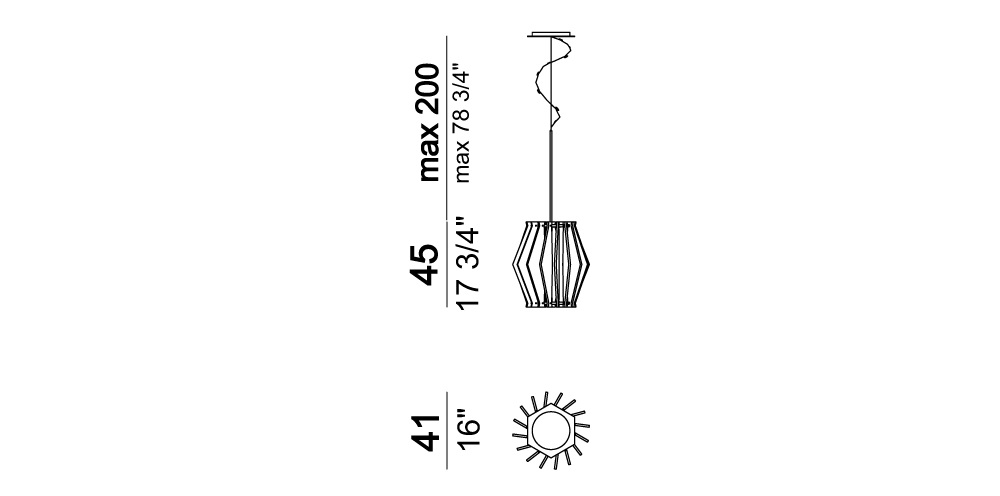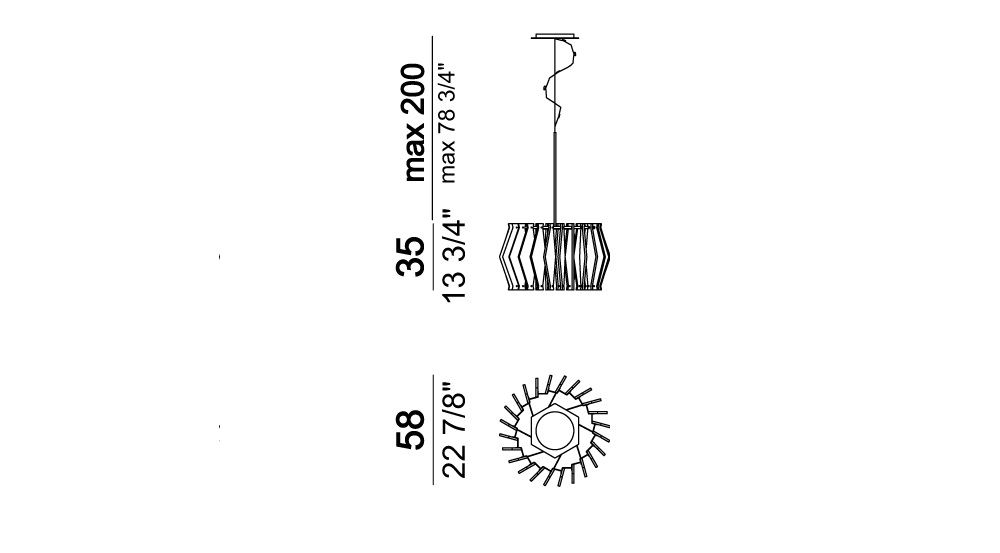 STRUCTURE: metal, finishes micaceous brown or titanium.
LAMPSHADE: glass, colours aquamarine blue or bronze. Cable in view white and black.
Floor lamp and suspension Ø32 cm: no. 3 lamp holders E14 for bulbs 40W (220V) - no. 3 lamp holders E12 for bulbs 40W (110V)
Suspension Ø41 cm: no. 1 lamp holder E27 for bulb 60W (220V) - no. 1 lamp holder E26 for bulb 60W (110V)
Suspension Ø58 cm: no. 3 lamp holders E27 for bulbs 60W (220V) - no. 3 lamp holders E26 for bulbs 60W (110V)
ATTENTION: bulbs not included.