NOTH
design by Mauro Lipparini
Part sci-fi, part engineering brilliance, what Noth appears to lack in a traditional format of solid structure is actually a visual illusion that plays with the senses and stirs the emotions. Strong, geometric shapes sit on top and alongside one another with a simplicity and ease, providing open spaces around the sides to showcase elements of your life, and who you are without disrupting its overall look and finish. Whether it is in the centre of the room or next to the sofa, function and style perfectly complement what North is: a small table that doesn't compromise in either area. There's no denying that North is fit for any room: contemporary, traditional or one that looks to the future.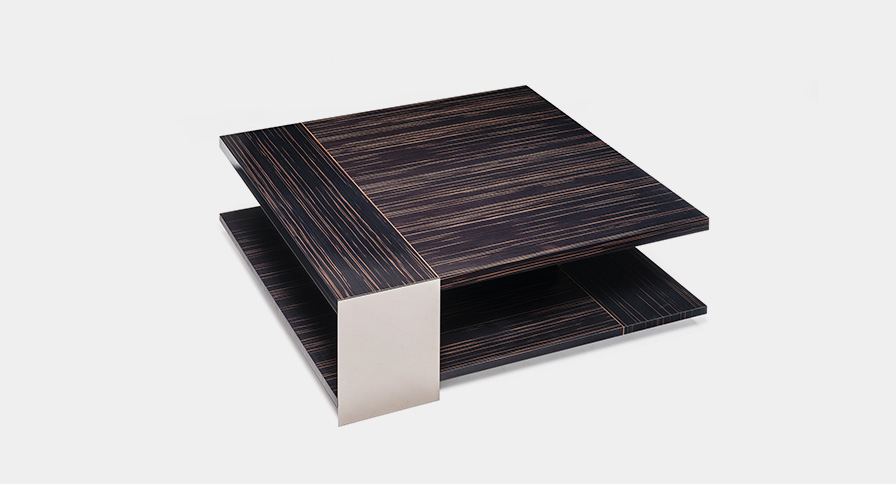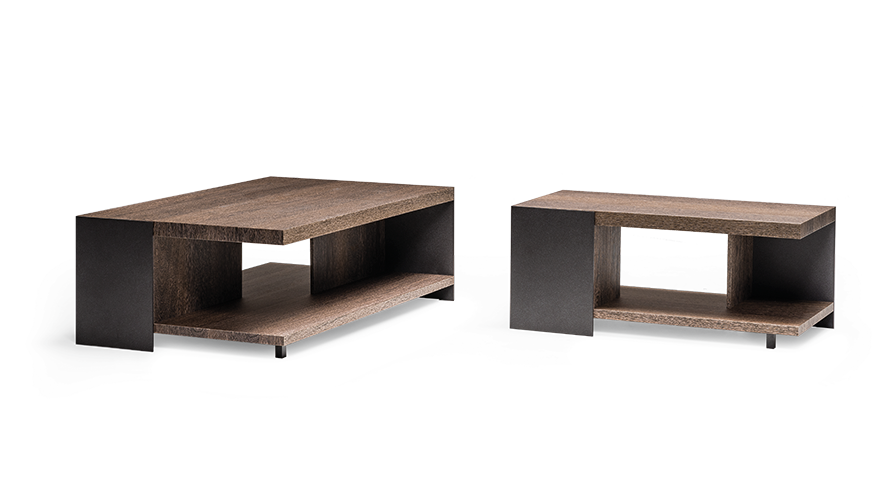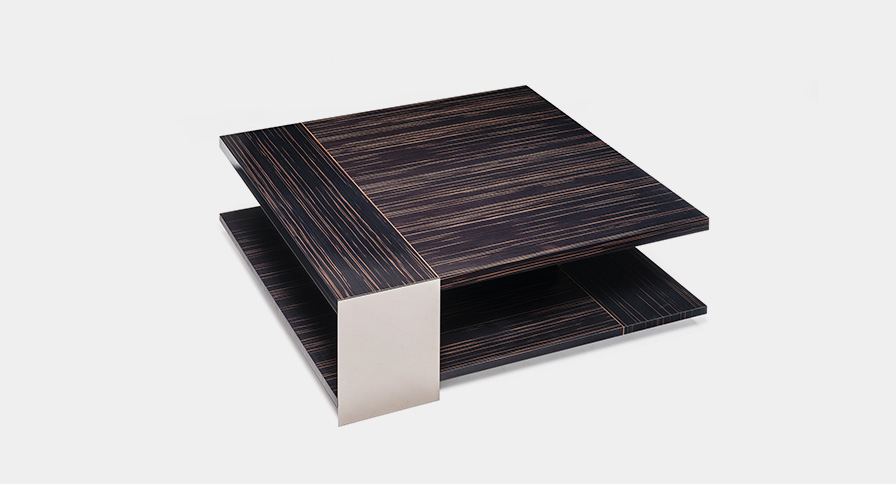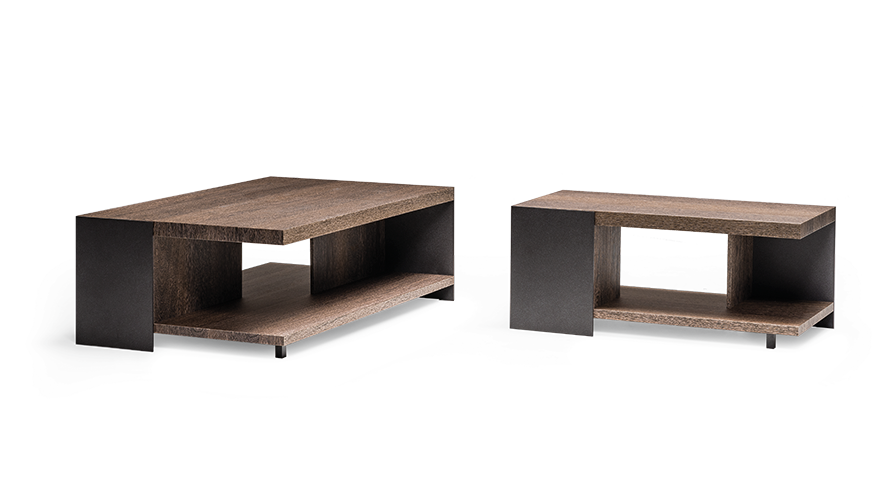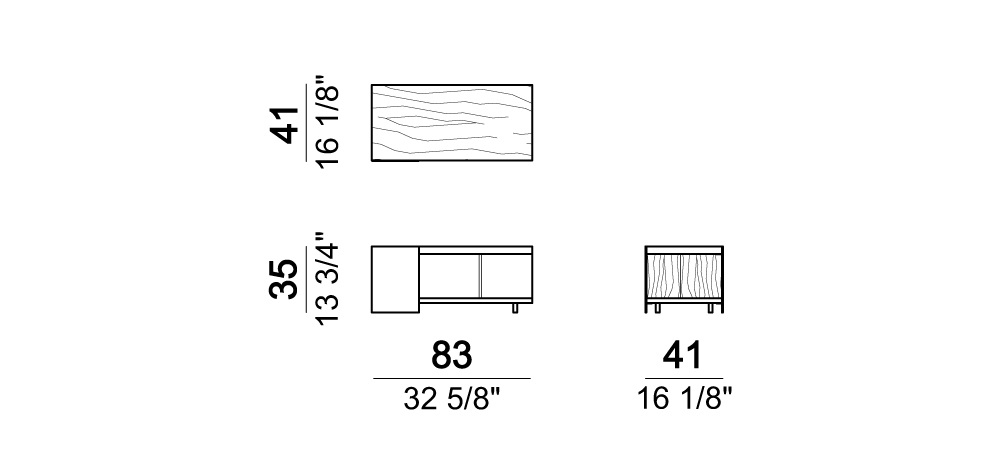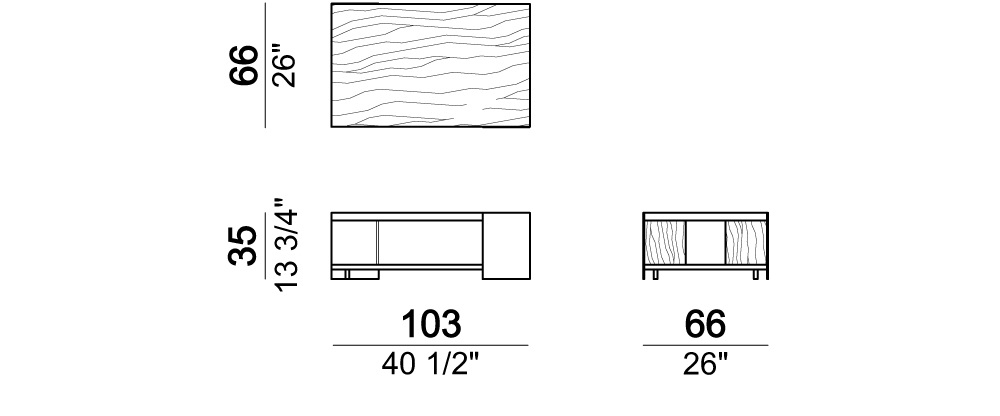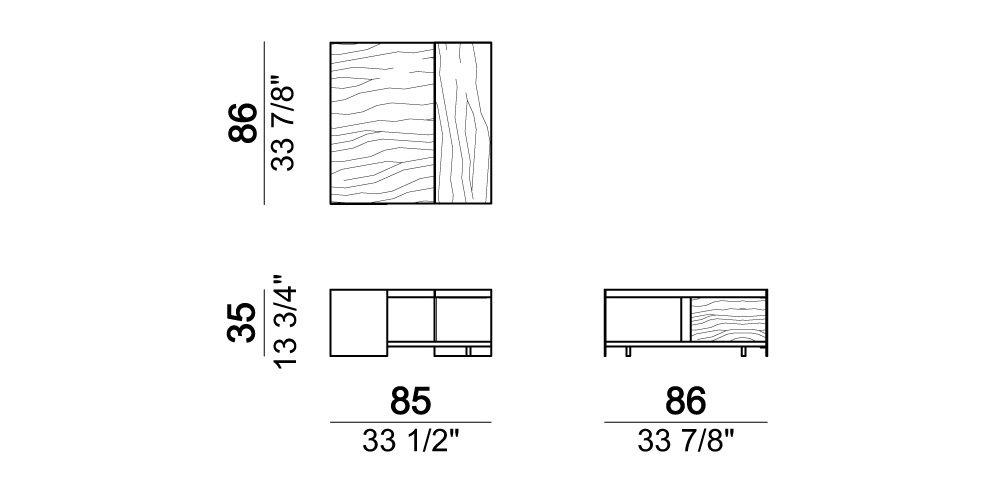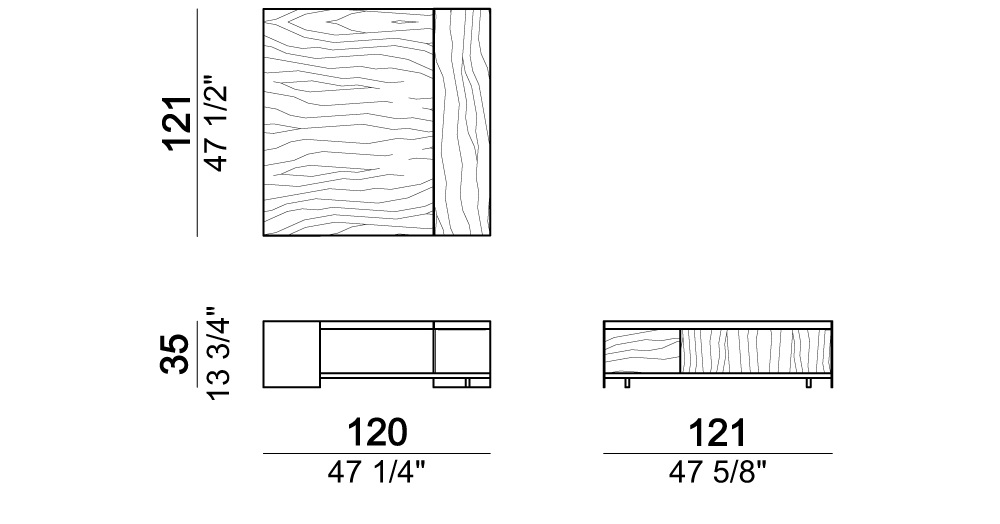 STRUCTURE: metal finishes: black nickel or varnished micaceous brown or oxy grey.
UPPER TOP: wood veneered in moka oak, sucupira or glossy ebony.
LOWER TOP AND SIDES: wood veneered in moka oak, sucupira or mat ebony.