ROXY
design by Giuseppe Vigano'
Design for the bold, the risk takers, the daredevils the eccentric and we say, there is nothing wrong with that. An original design that is purposefully constructed to provide whoever uses it with two strong sensations; the first is comfort. The high back, regal in nature with a wide seat allows for you to melt and slide into whatever position you want, embracing you the way a luxury armchair should. The second is the unique headrest design; pinch-quilted upholstery with quilted parts making it anything but a shrinking violet. This is a refined piece of furniture, one that determines what a statement piece should really be.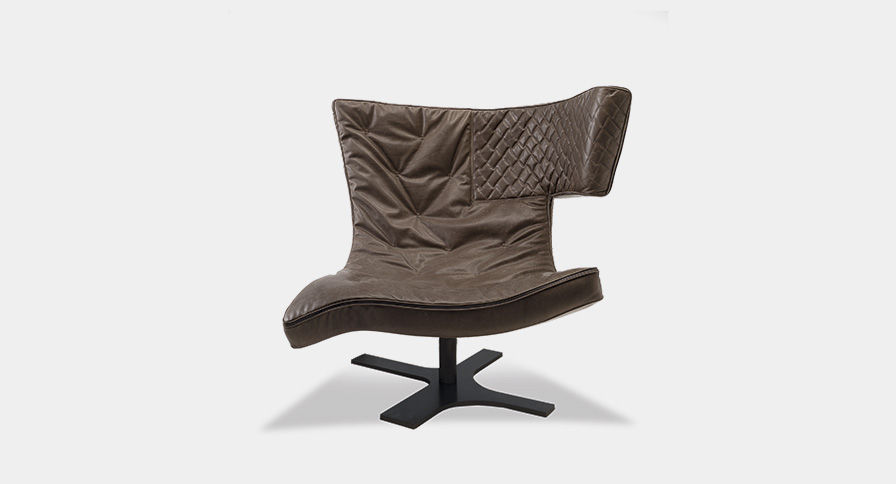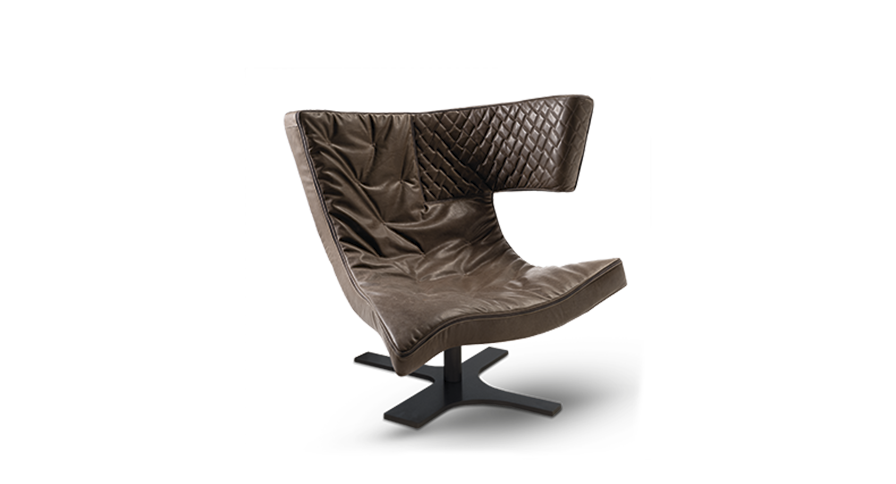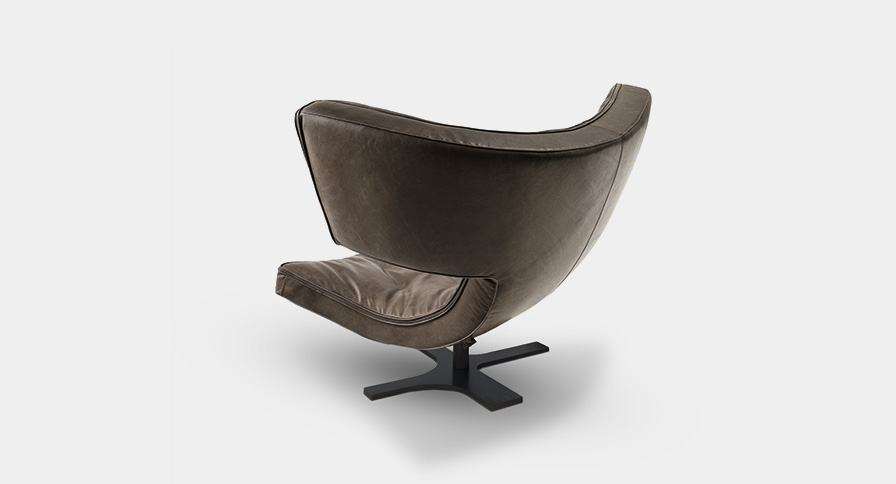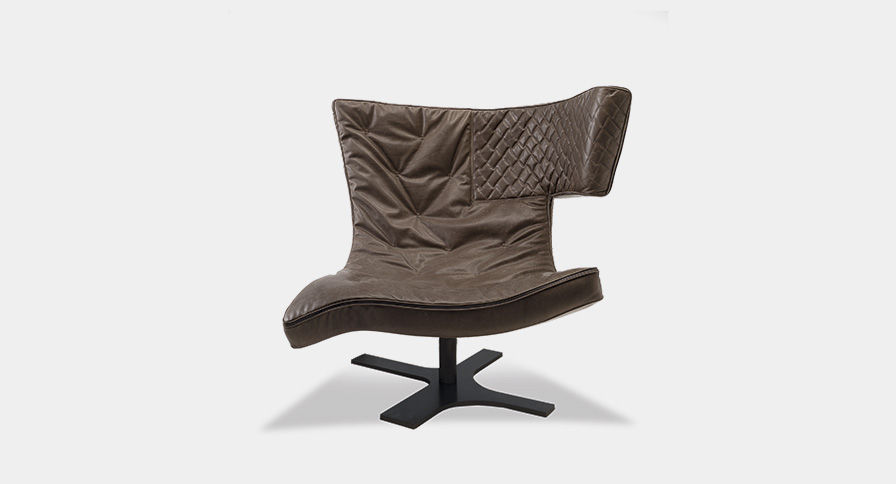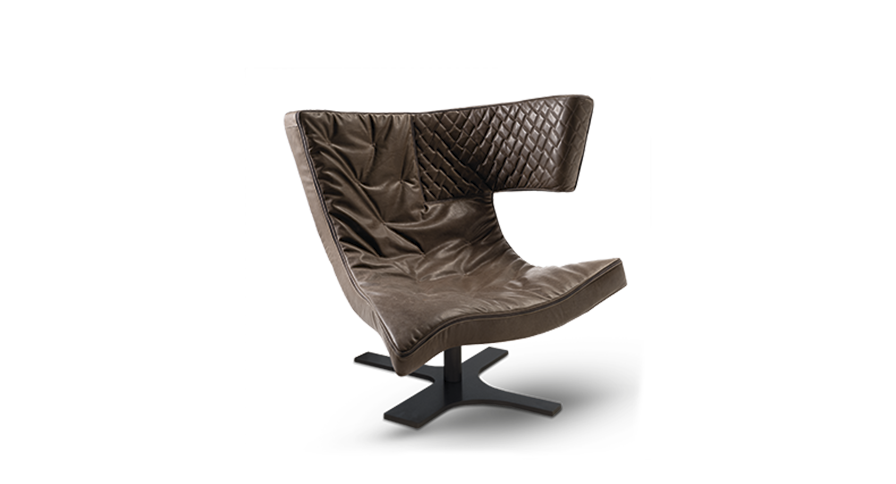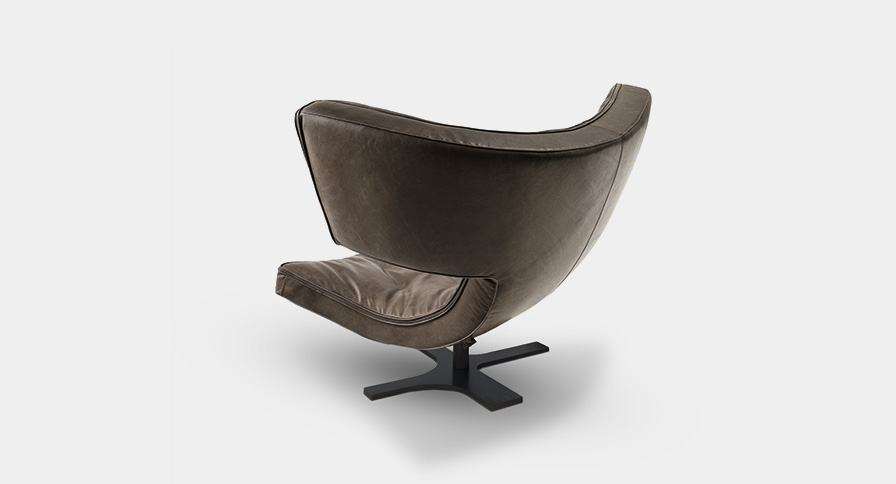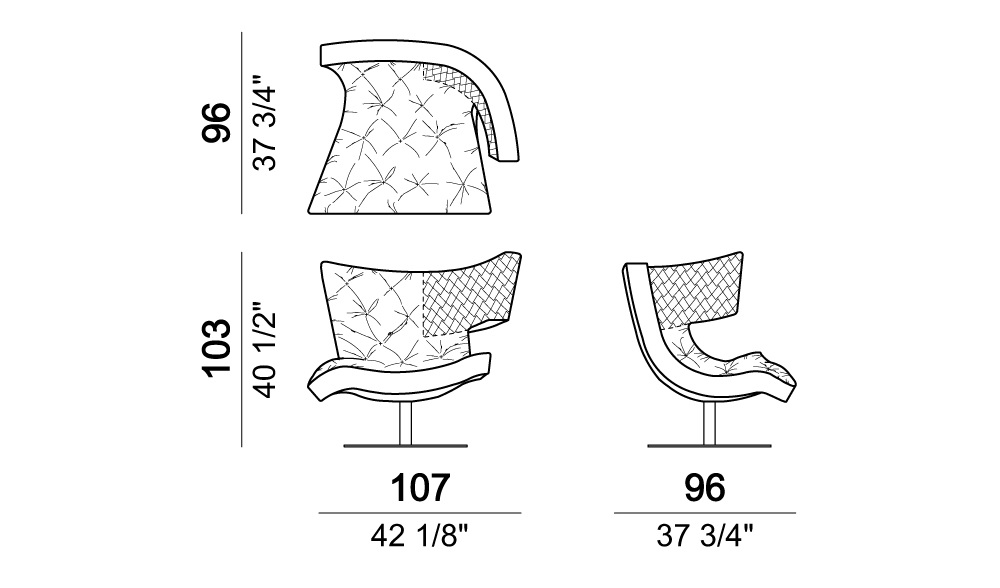 STRUCTURE: metal.
PADDING: non-deformable polyurethane of varied densities (T40P + HD60 + PF40P/FR) covered with coupled synthetic lining 6mm.
QUILTED BACK AND PIPING: available in fabrics and leathers of Arketipo collection, excluded the following collections: Duchess, Fusion, Mousse, Moiré, Deep, Dynamo, Topaz and leather Pelle Leonardo. It is possible to use colours or materials different from the rest of the cover, with an extra charge. The piping is in the same finish as the quilted back.
ATTENTION: striped and emblossed fabrics are not suitable. The use of thick and patterned fabrics is not recommended because the cross seams will not show up against the cover. The whole cover is removable.
SEAT HEIGHT: 41 cm
SWIVEL BASE: micaceous brown or oxy grey stained metal.
CLEANING INSTRUCTIONS: if the cover is in leather B/3155 - 3156 - 3157 - 3158, there is no cleaning procedure that can be used. For all the other leathers of Arketipo collection the cover can be dry cleaned in specialized laundries. If two fabrics have different cleaning procedures, please follow the most restrictive one.