GOLDFINGER
design by Dainelli Studio
A first glance at this armchair and you would be forgiven if your mind didn't take you to some elaborate film set, then again, it looks like it would belong in such a place. The only stirring happening here is that of emotions, those that appreciate what design can conjure when given time to develop. Goldfinger is a versatile armchair with classic features. Wide seat and high back give great comfort, the back is given precedence with a functionally beautiful zip and the overall finish is heightened with the piping in either contrasting style or "ton sur ton." The result is an armchair that is graceful yet firm, soft yet imposing; it's a case study of coexistence and it does it magnificently well.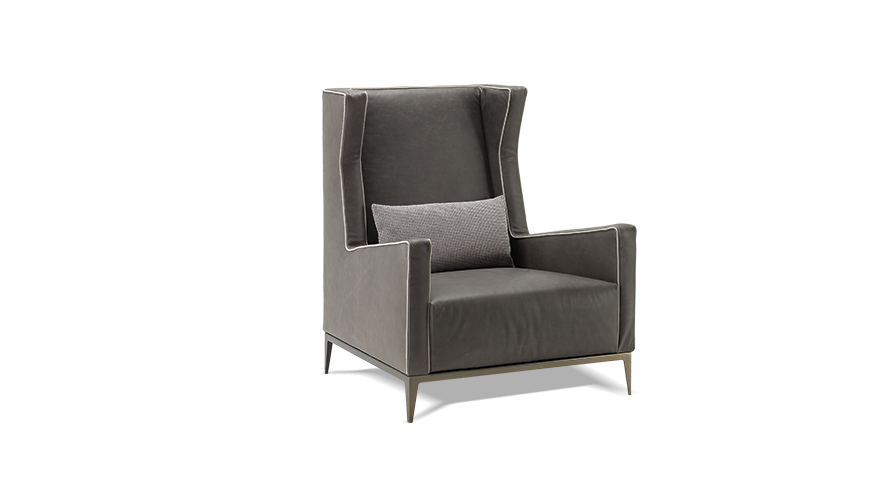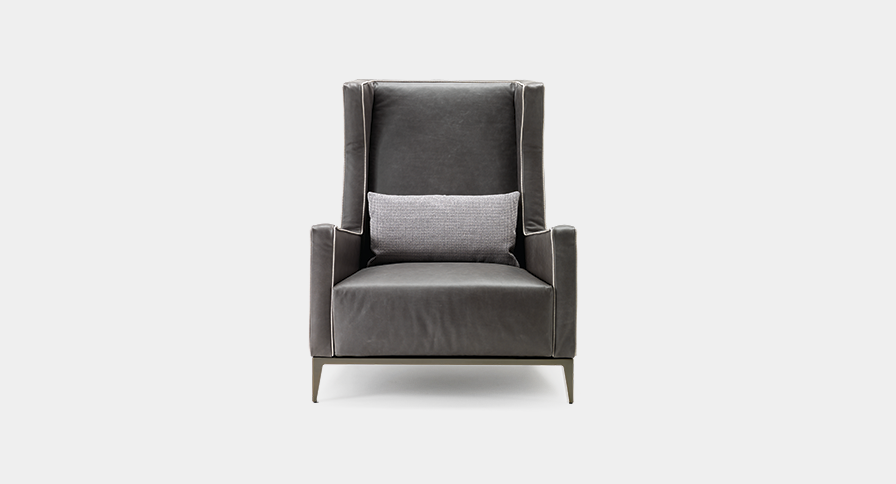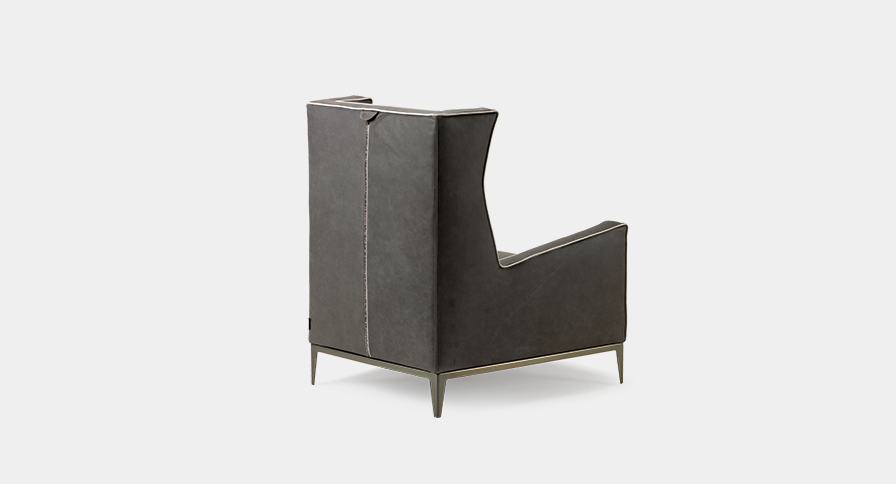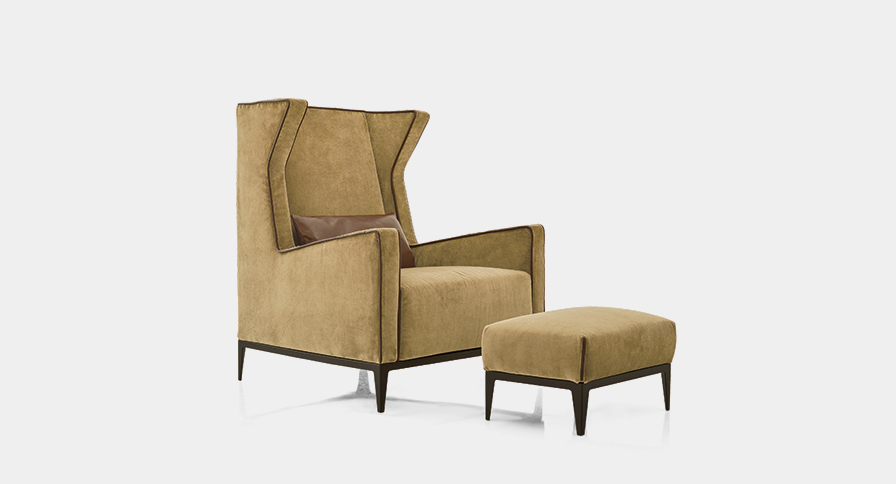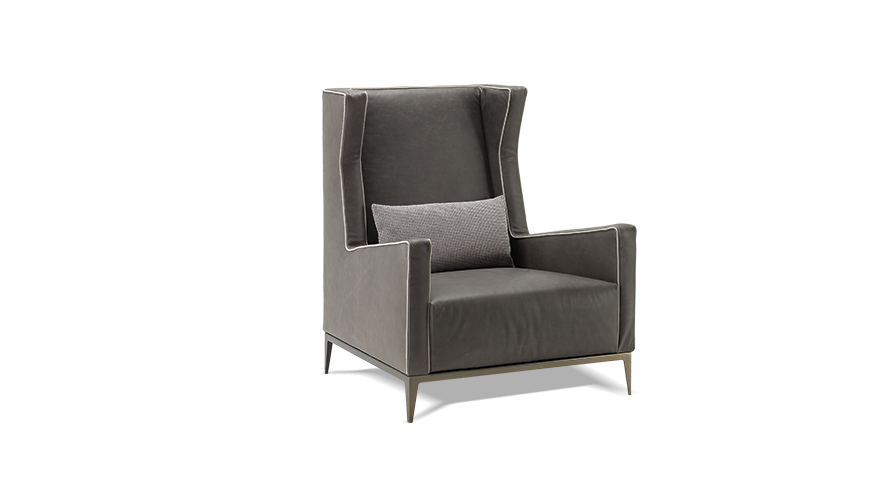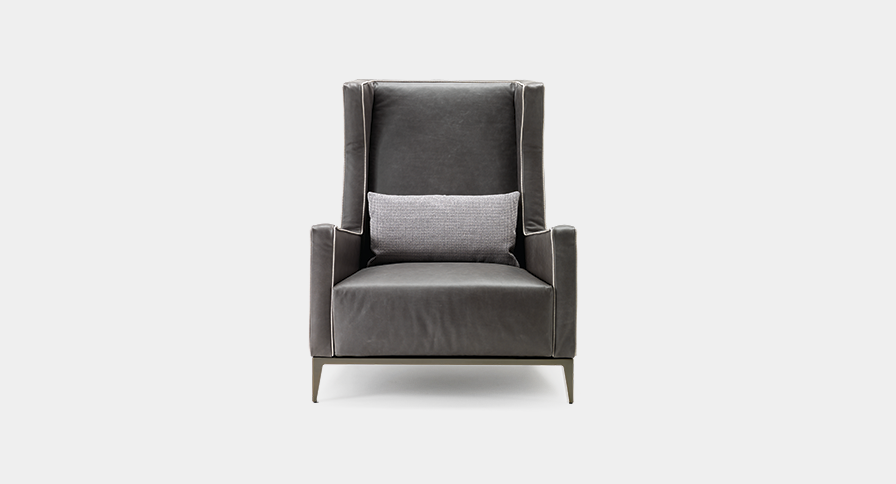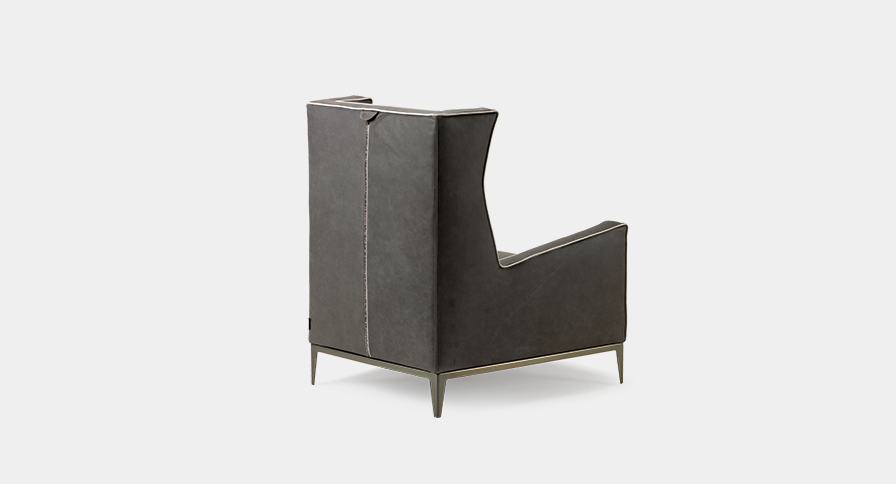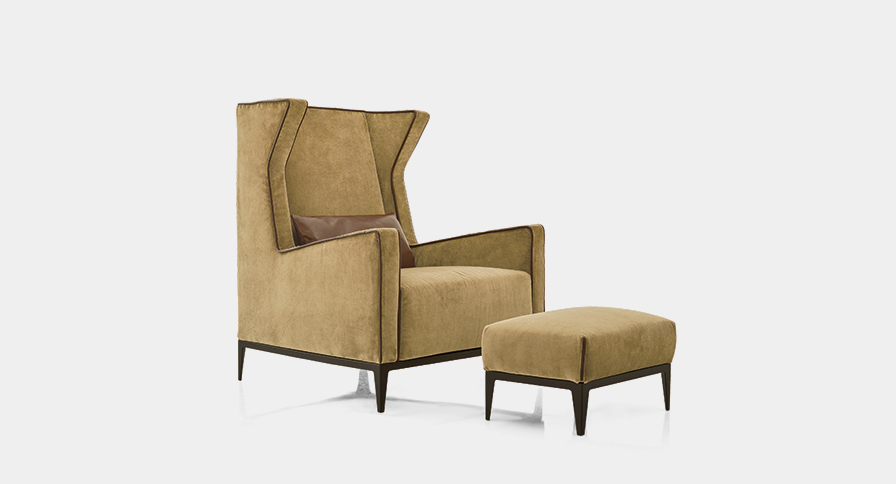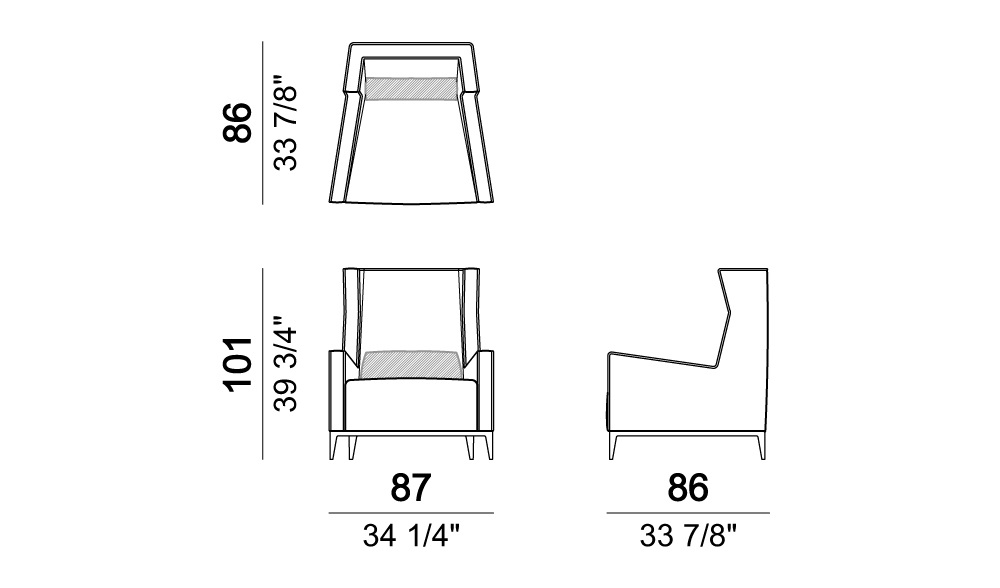 STRUCTURE: wood.
FRAME PADDING: non deformable polyurethane of varied densities (35soft + F30 + 75SR) covered with synthetic lining 230gr and Dacron 300gr.
SEAT PADDING: outer cover in 100% cotton. Filling in polyurethane D35soft with internal metal springs (h. 10cm) covered with Dacron 400gr and synthetic lining 230gr.
LOW BACK CUSHION PADDING: outer side in white Gabardine cotton 21/32 cover, filling in 50% white virgin goose feathers and 50% memory foam.
SPRINGING: springs h. 10 cm.
SEAT HEIGHT: 43 cm
ARM HEIGHT: 57 cm
FEET: metal sheet, finishes: micaceous brown, titanium or brass, h. 15 cm.
ZIP: two coloured metal (brass and nickel).
PIPING: available in fabric, leather or in the colours of the zip samples.
ATTENTION: if the cover is in leather B/3155 - 3156 - 3157 - 3158, there is no cleaning procedure that can be used. For all the other leathers of Arketipo collection the cover can be dry cleaned in specialized laundries. If two fabrics have different cleaning procedures, please follow the most restrictive one.