SMOOTH OPERATOR
design by Giuseppe Vigano'
It's hard not to think about a sofa with such an iconic name that evokes a song title, a way of living or someone you may even know; it was always our intention to create a sofa that was unexpected, that seduces and with Smooth Operator we think we've achieved just that. We're not playing with design, we're using it to define a system of living. We're playing in the realms of contemporary trends and dynamic festivity. What we have created is something that blends the lines of beauty and craftsmanship, creating a system where the cushions accompany the movements of the body thanks to thought out mechanical engineering. As Sade so eloquently put it, "he moves in space with minimum waste and maximum joy" and our own Smooth Operator does that beyond the metaphorical.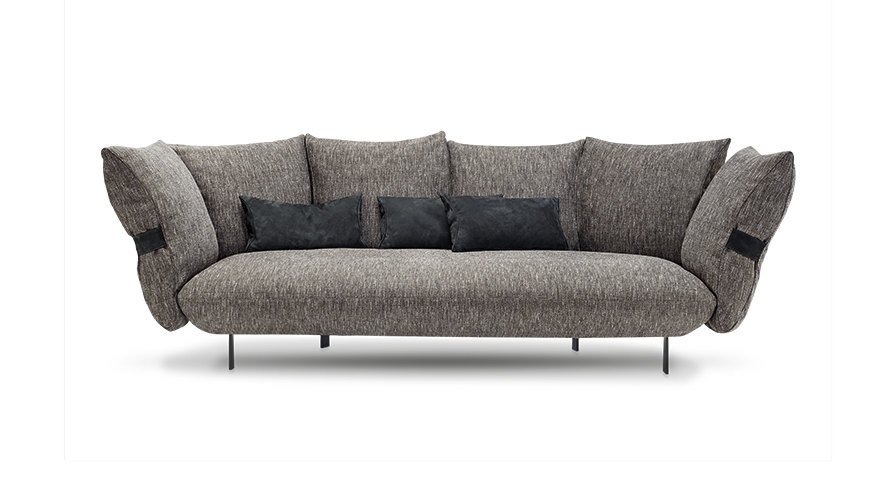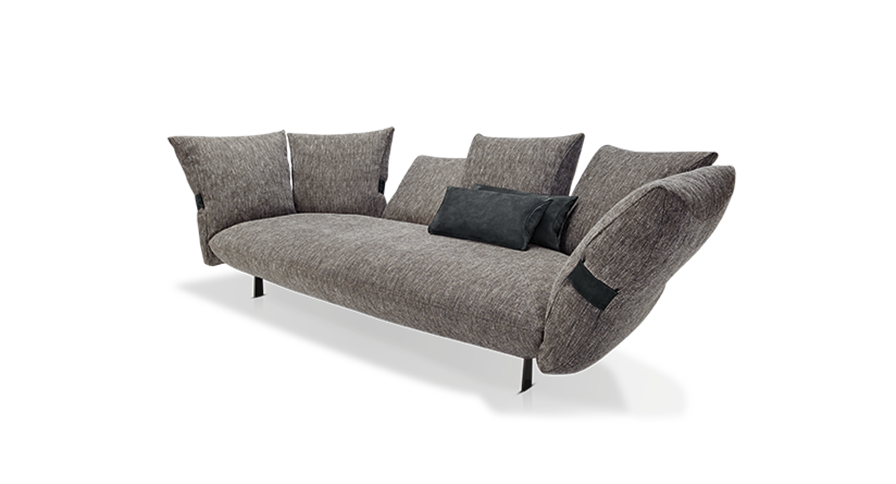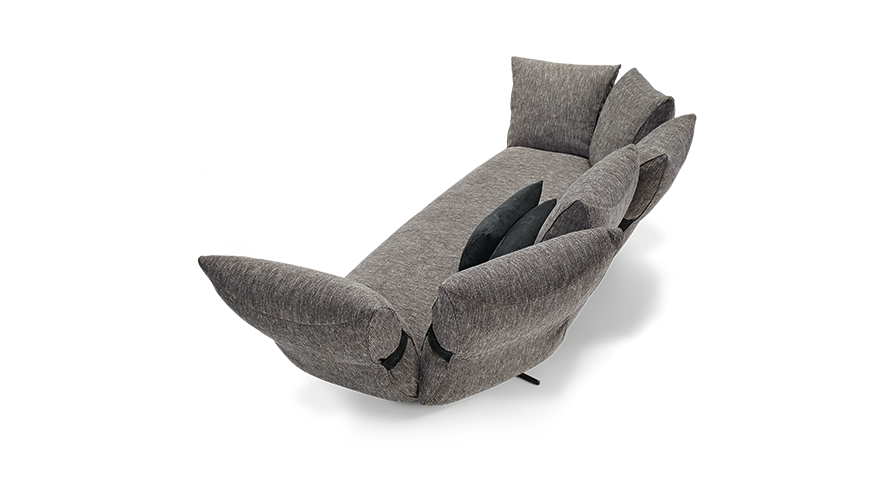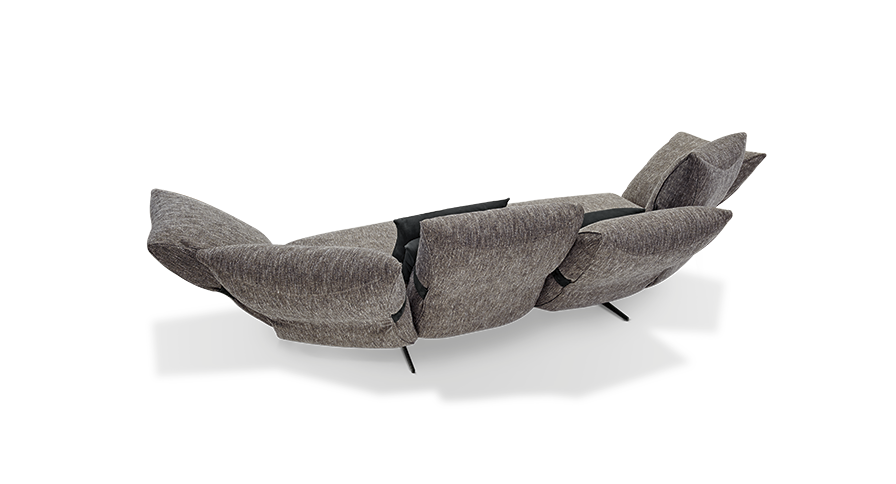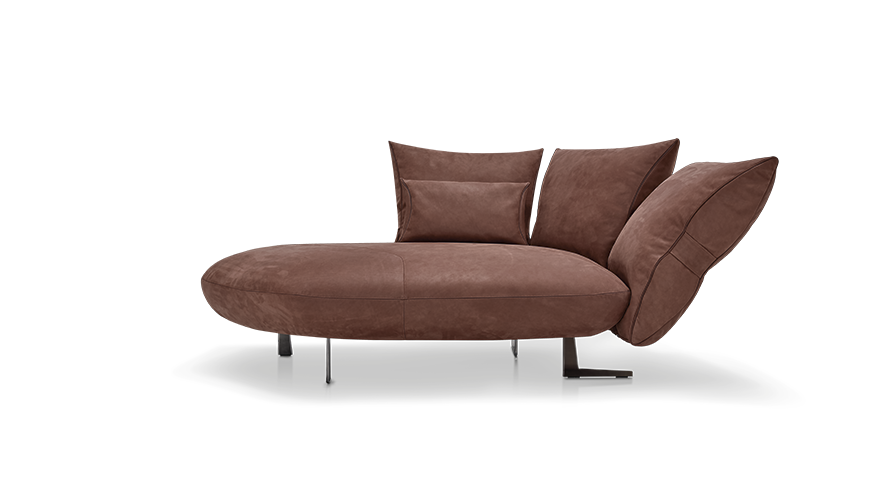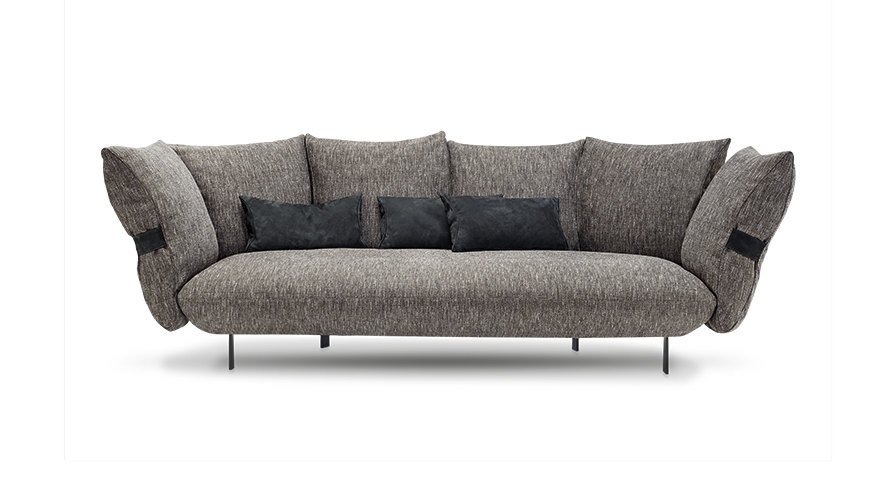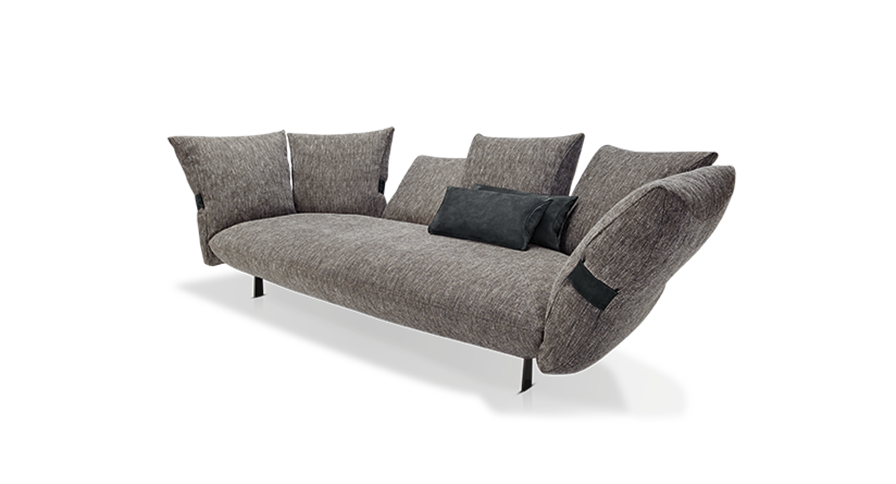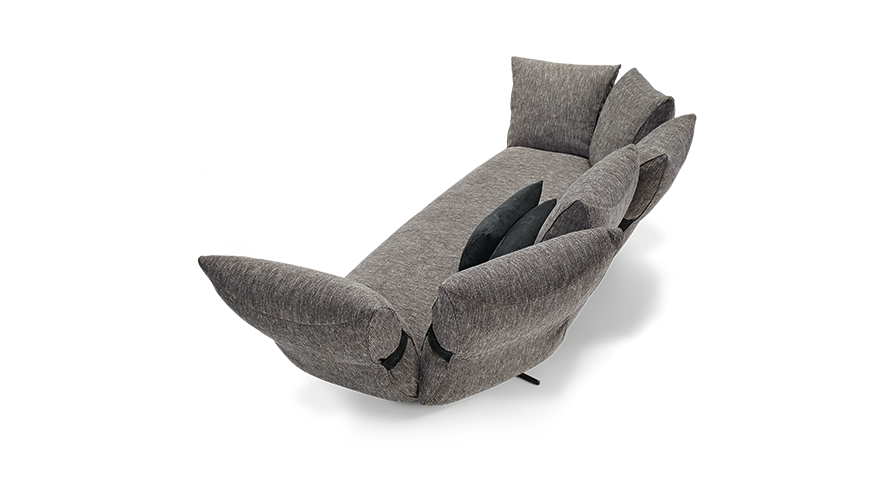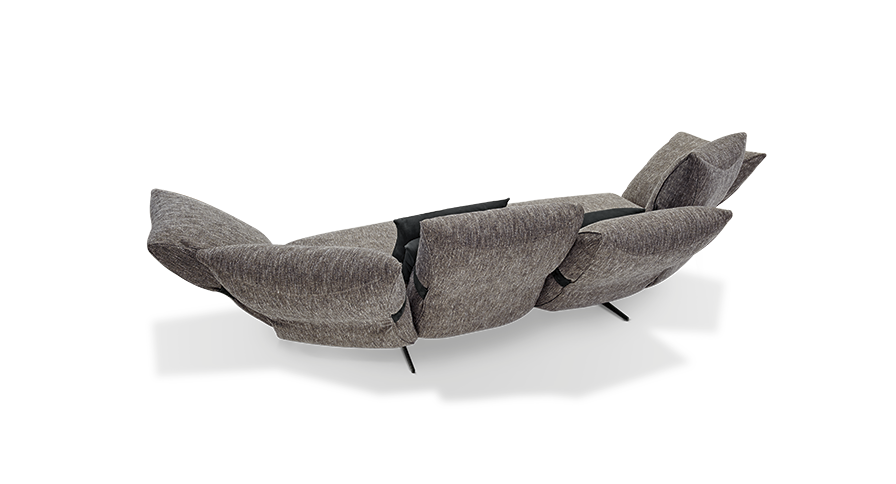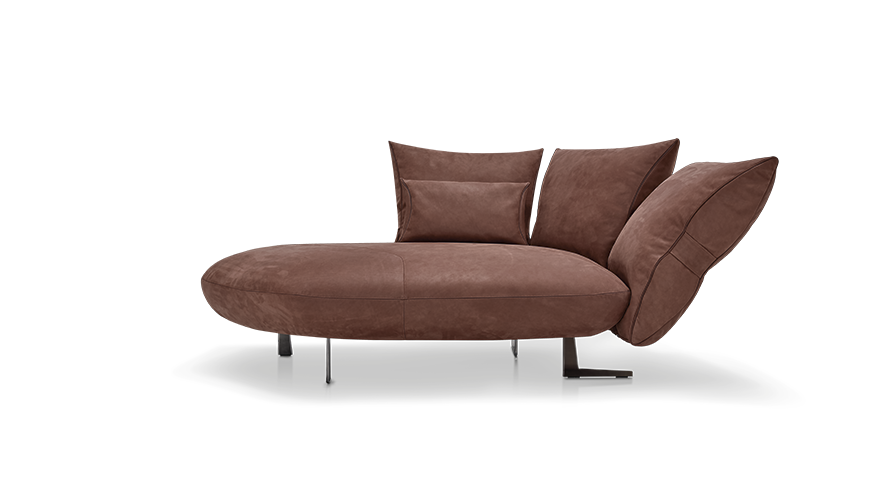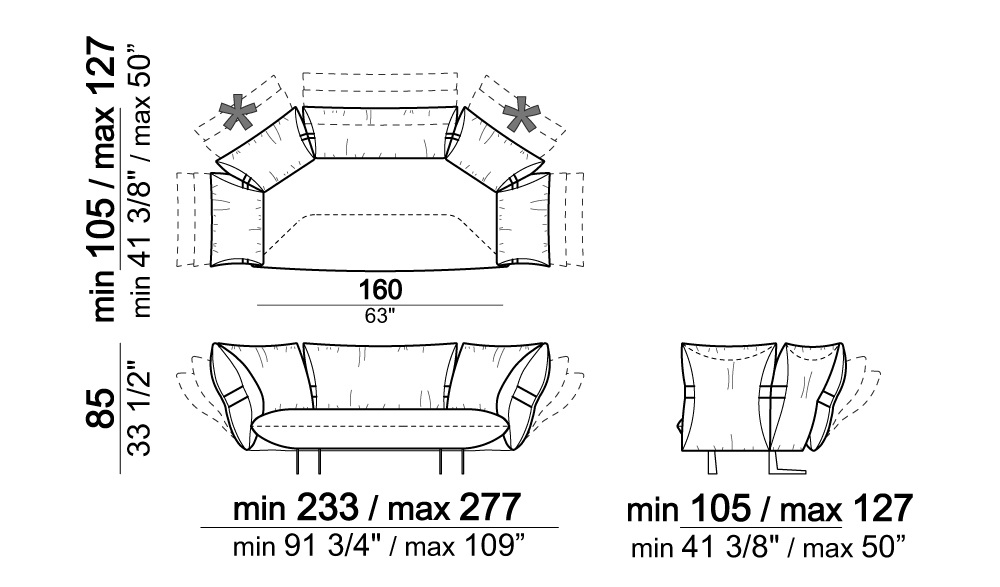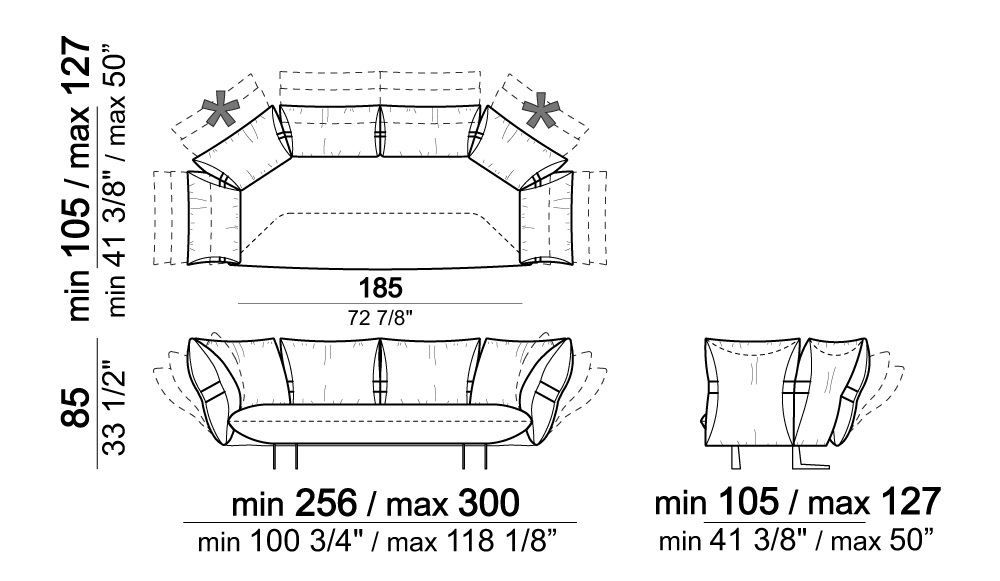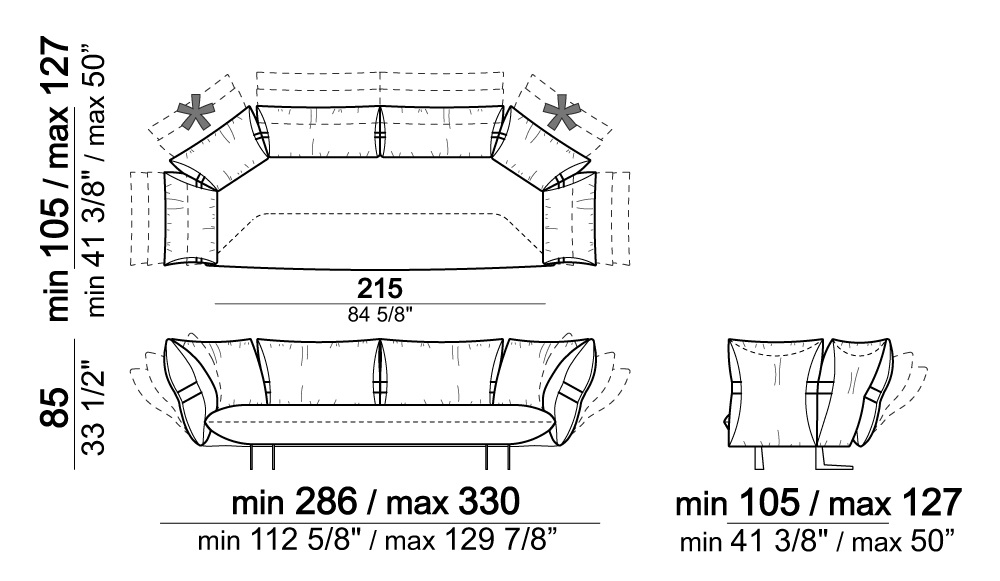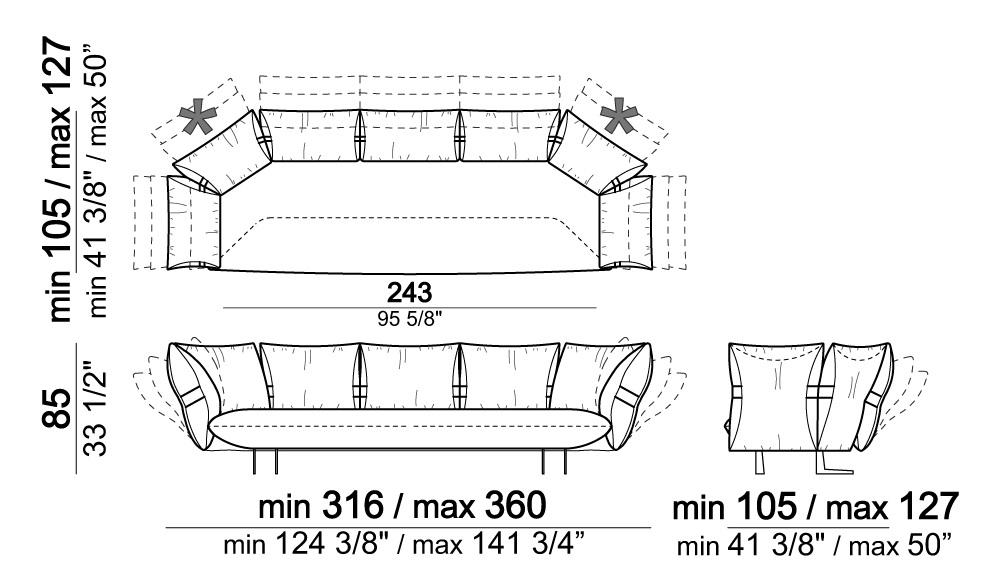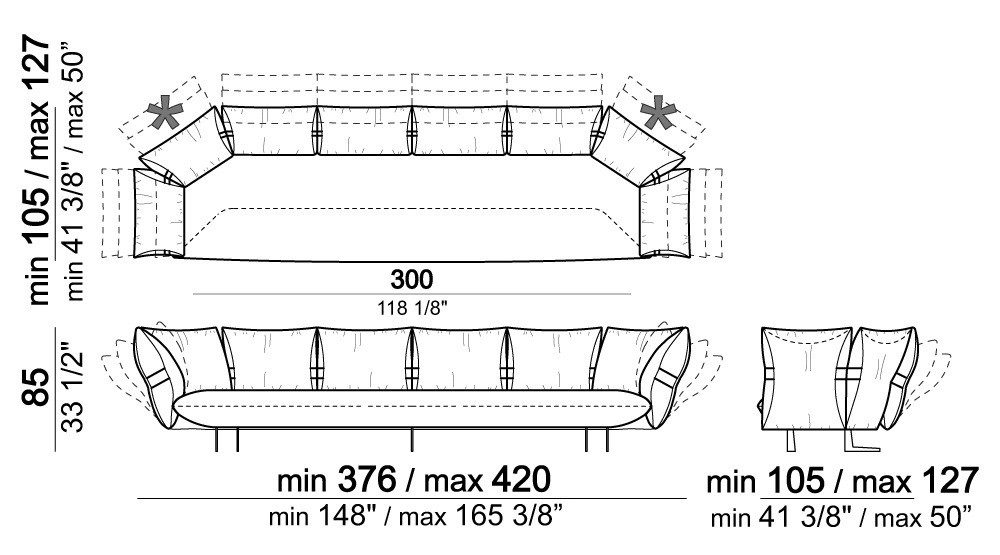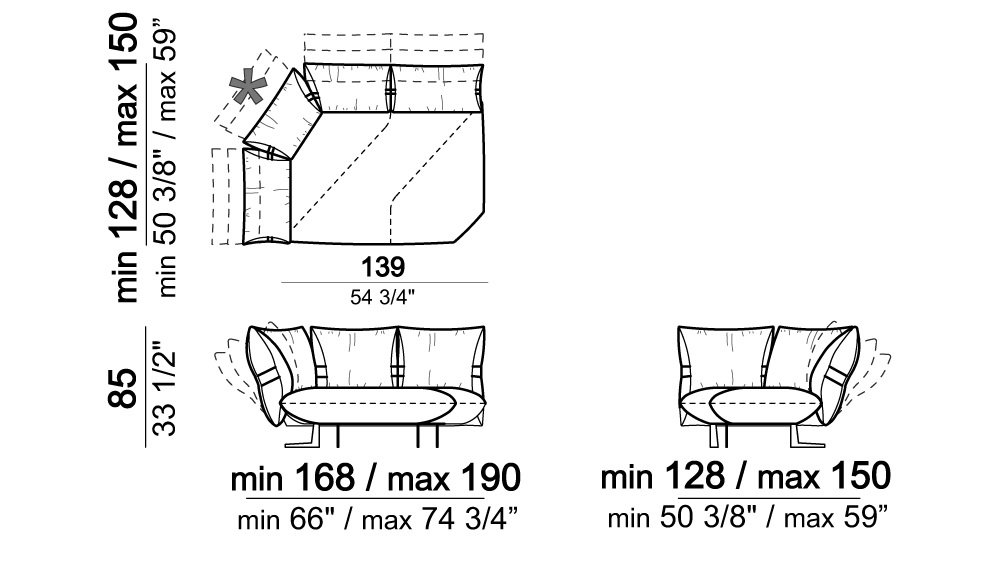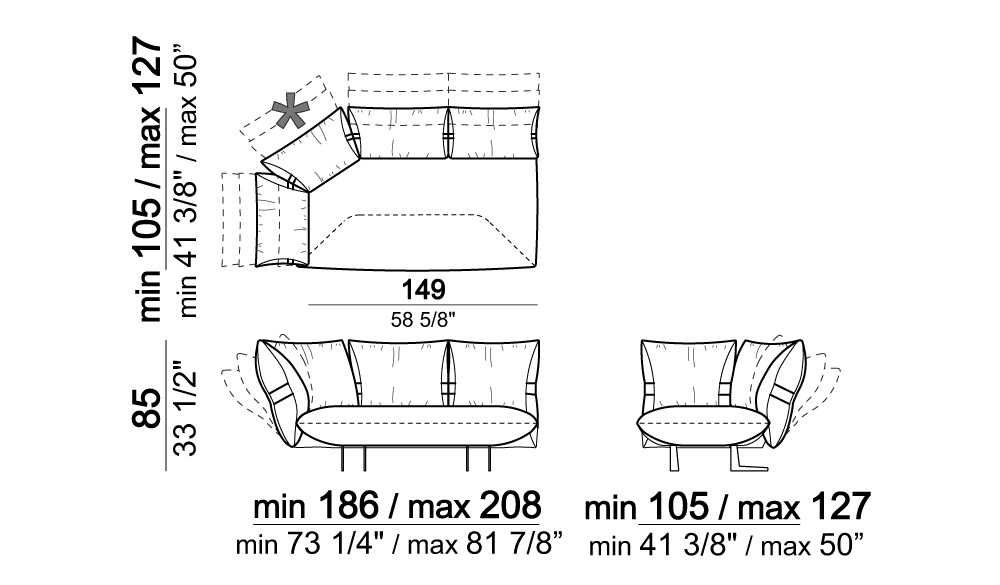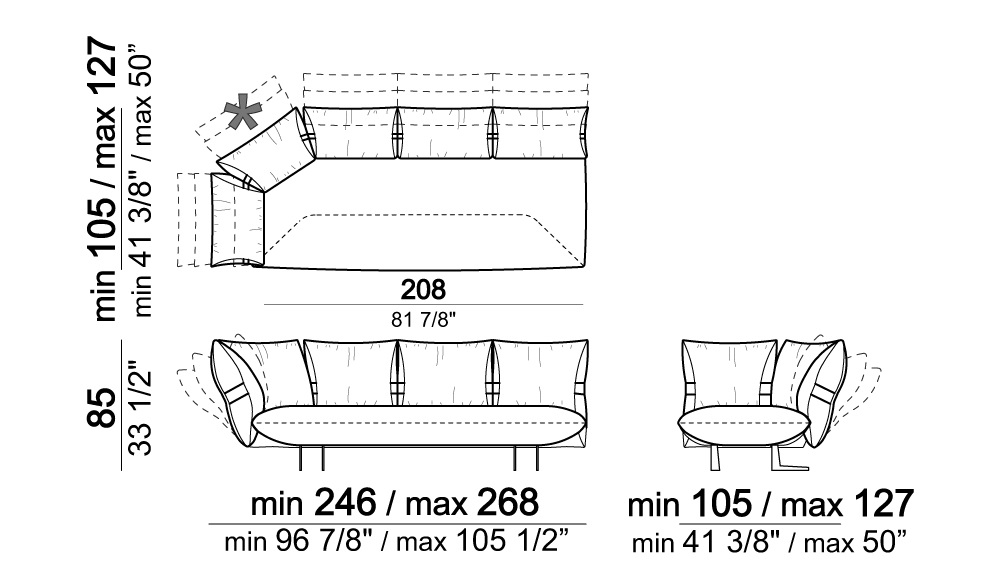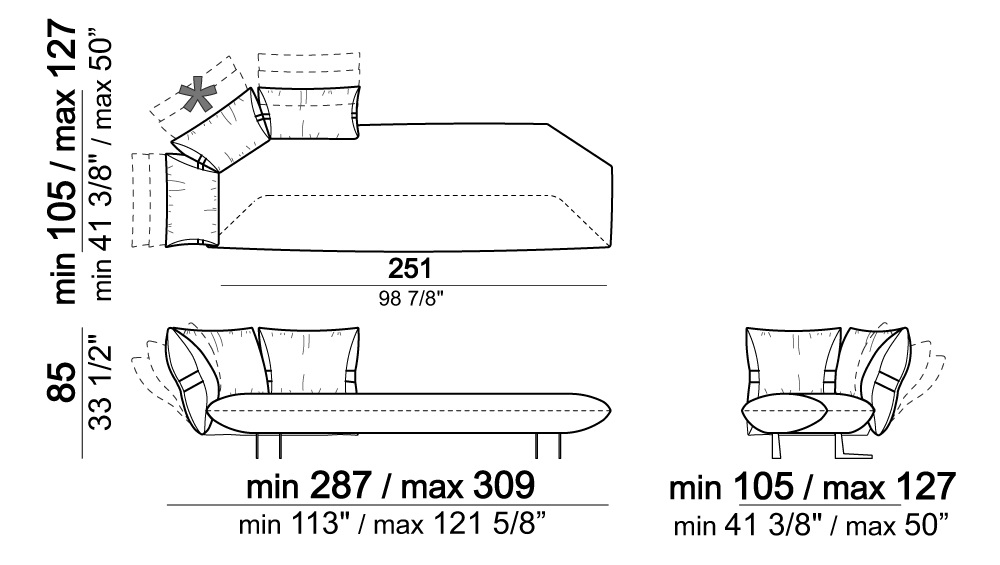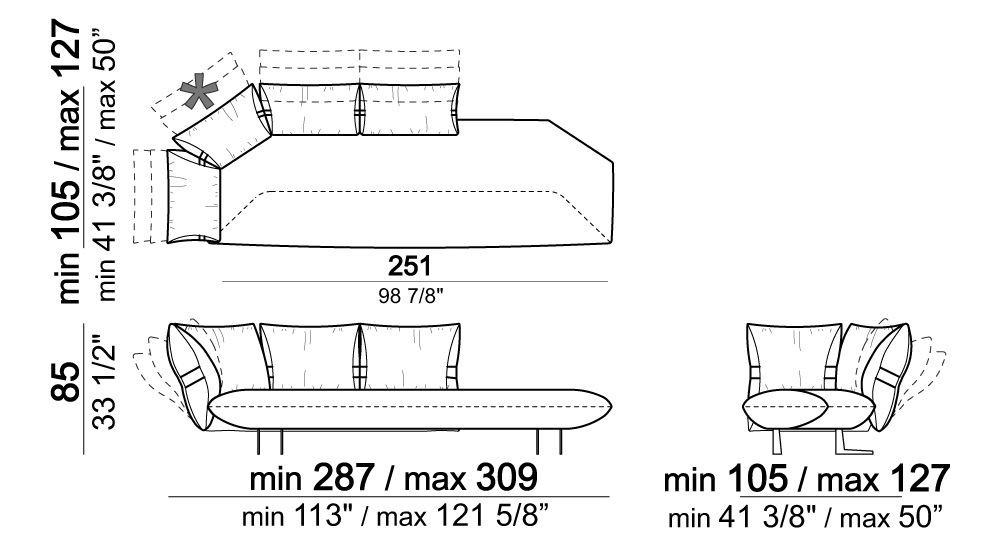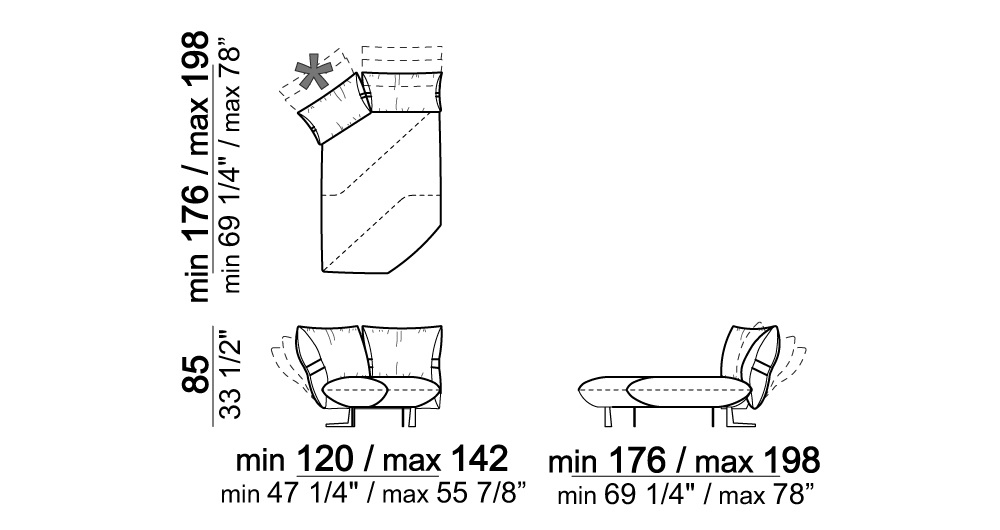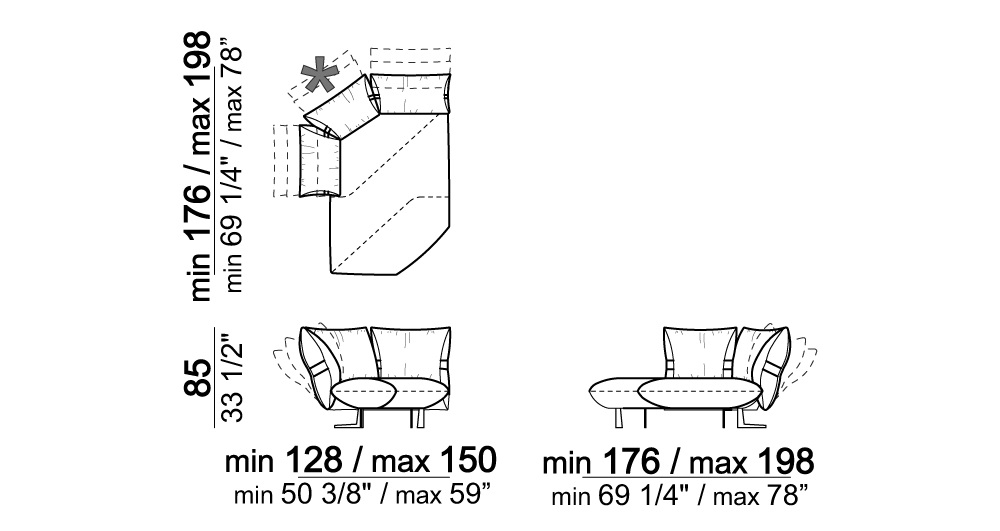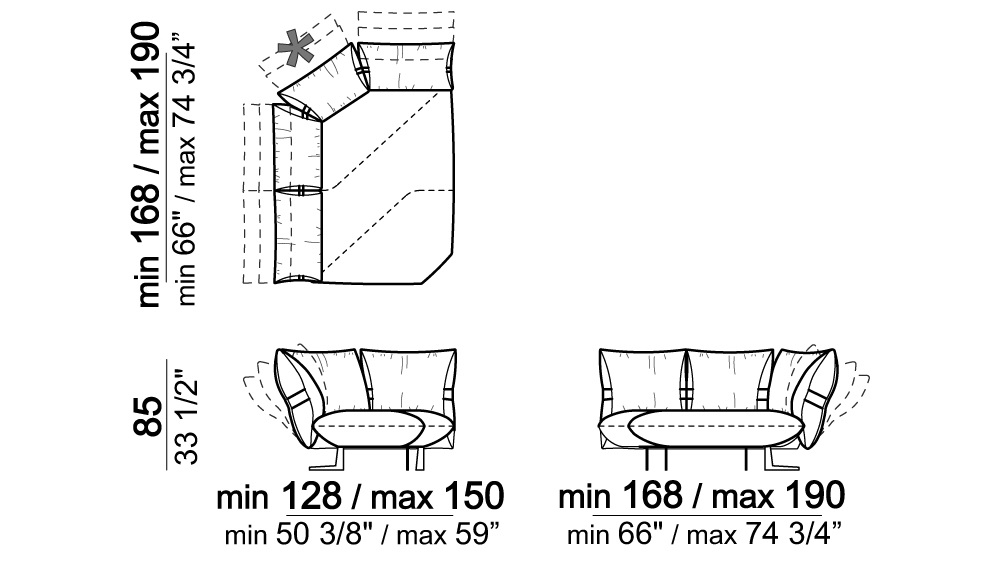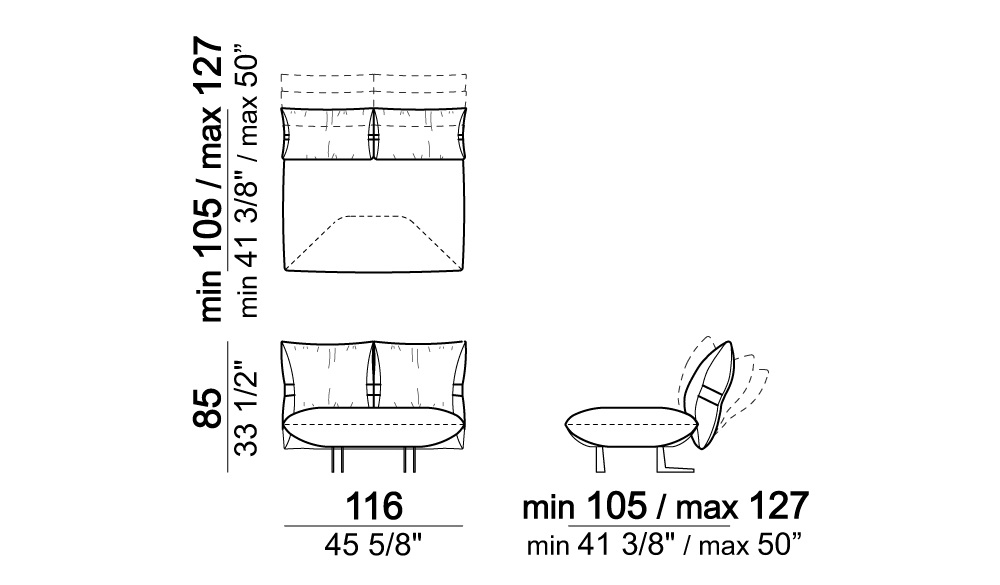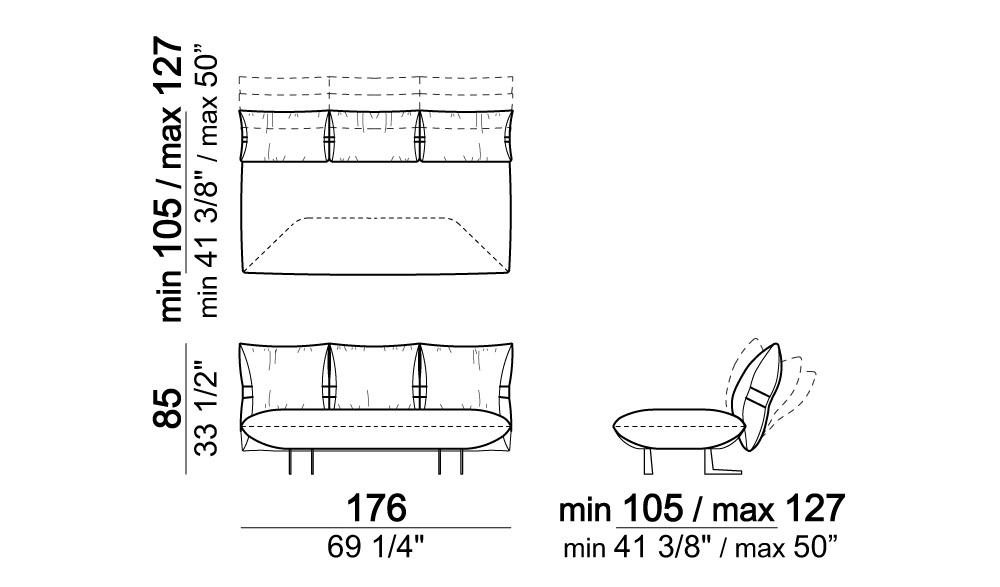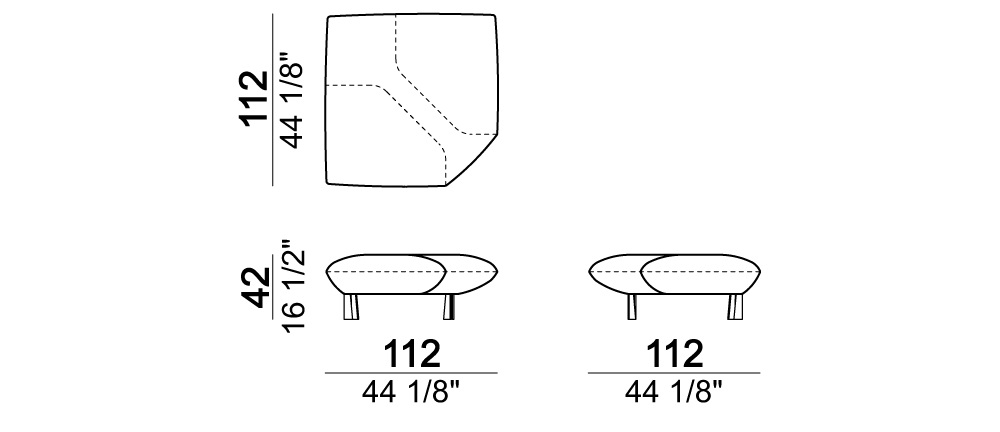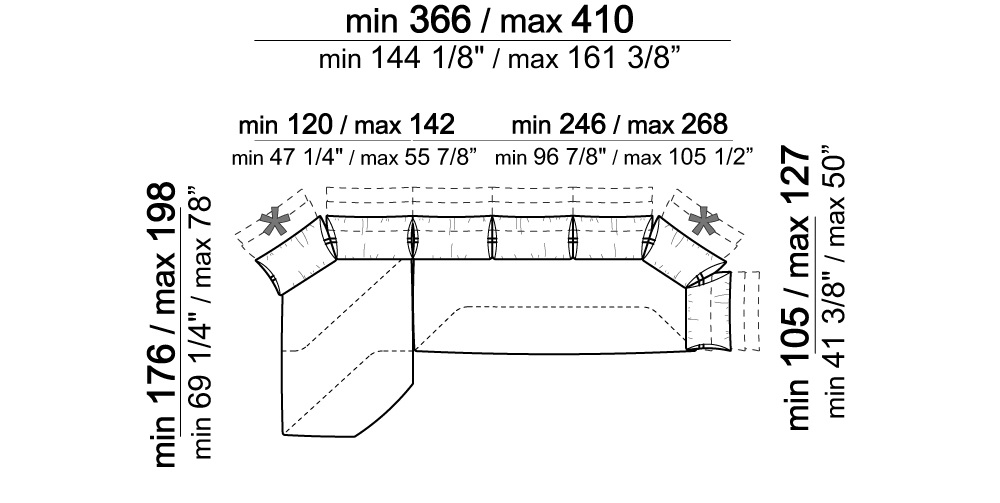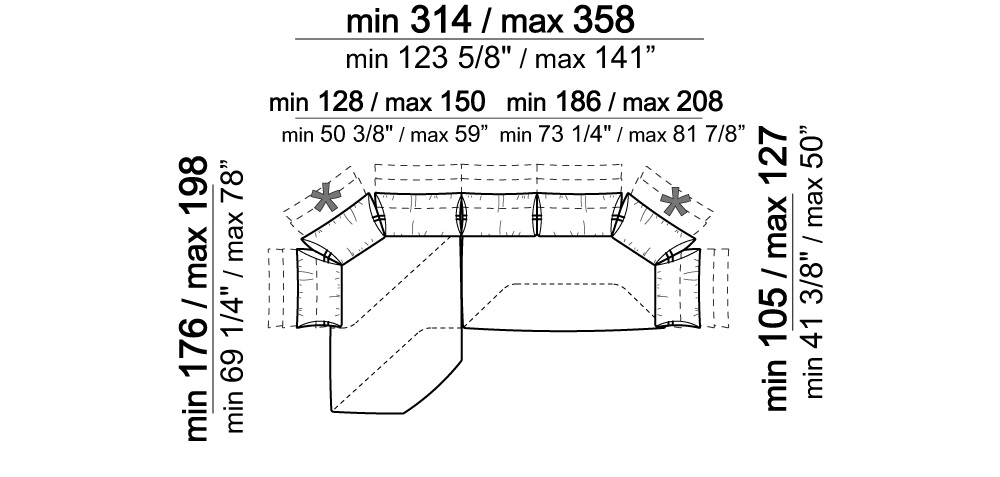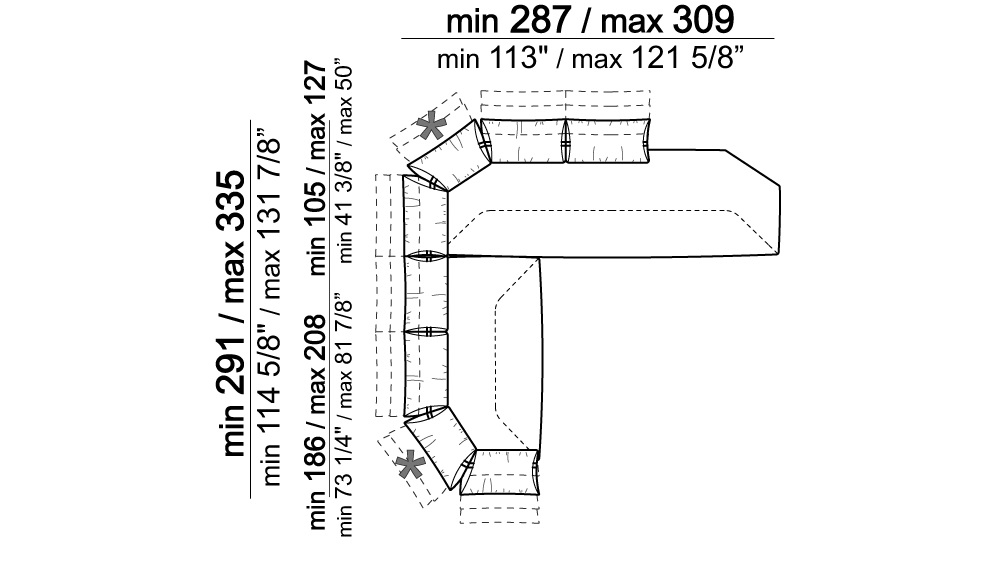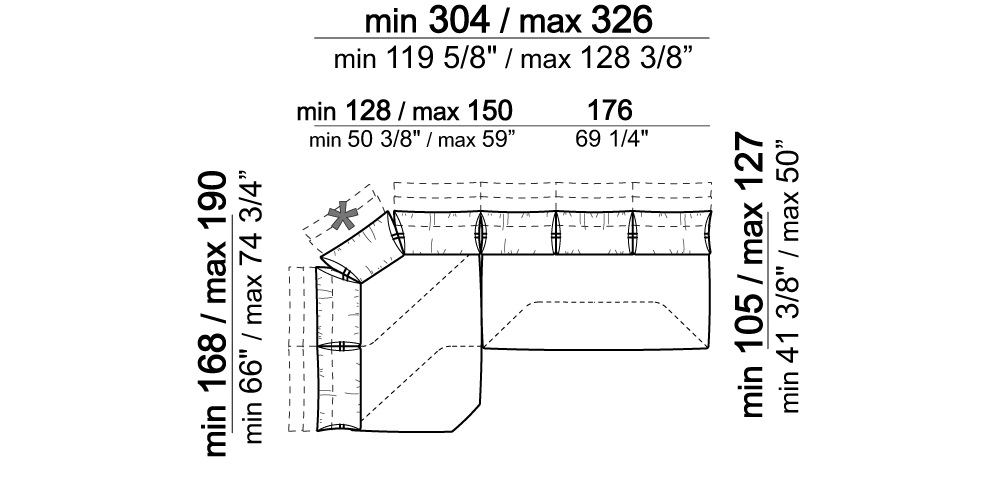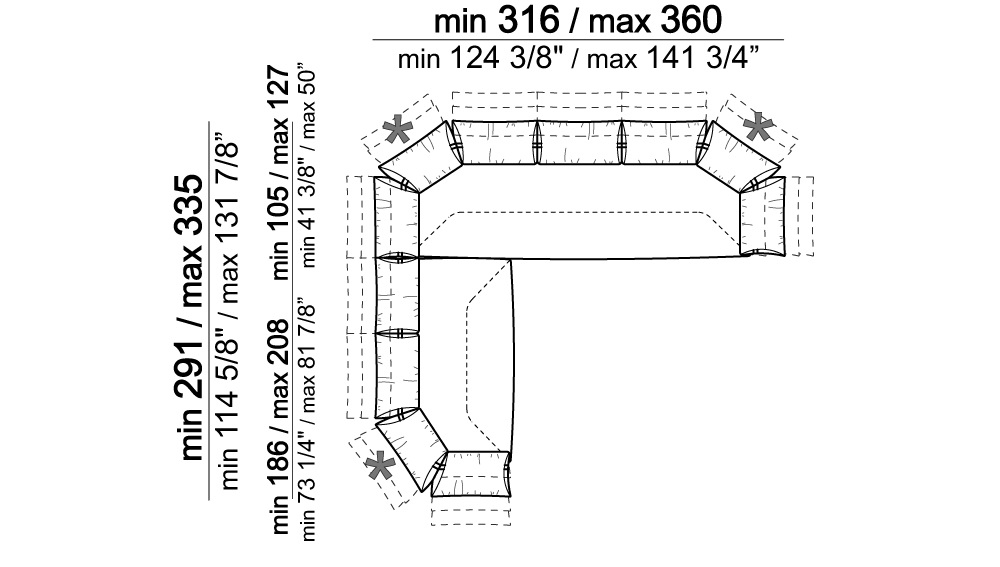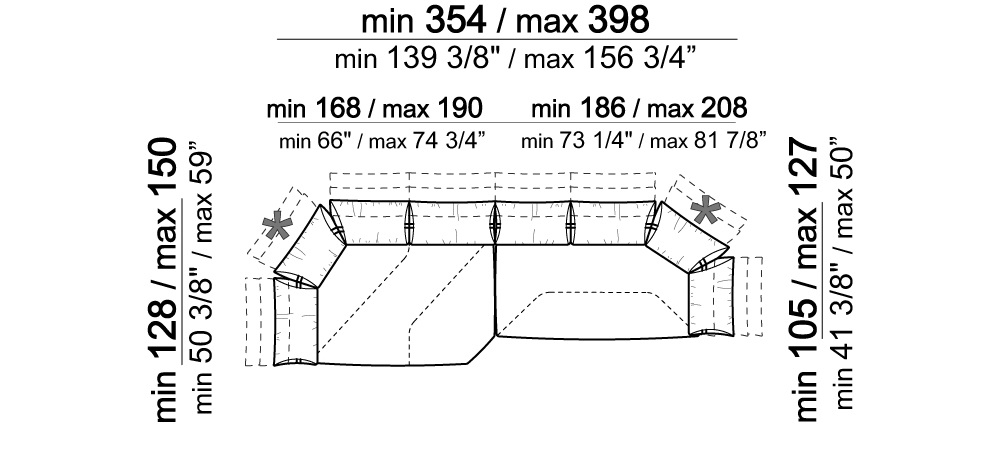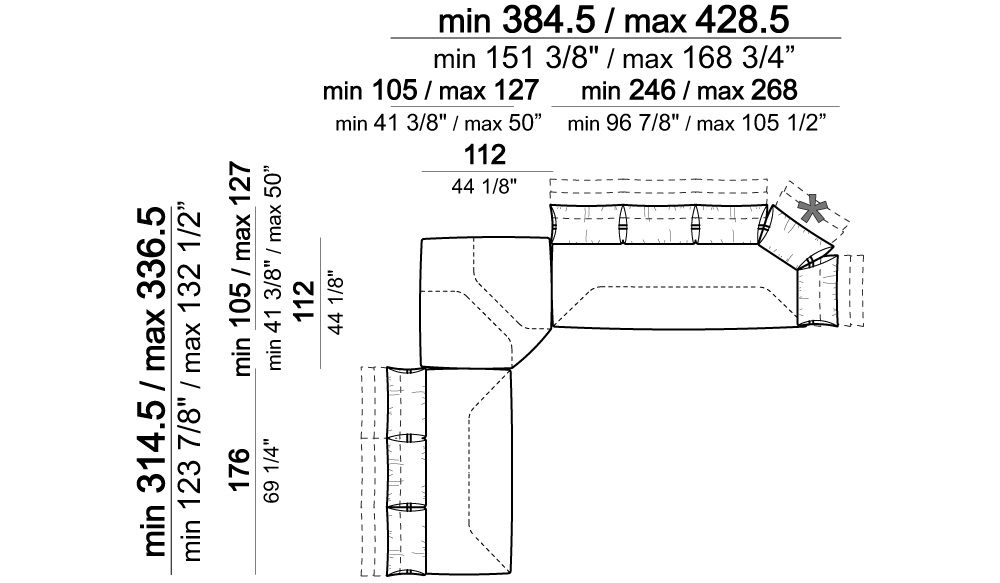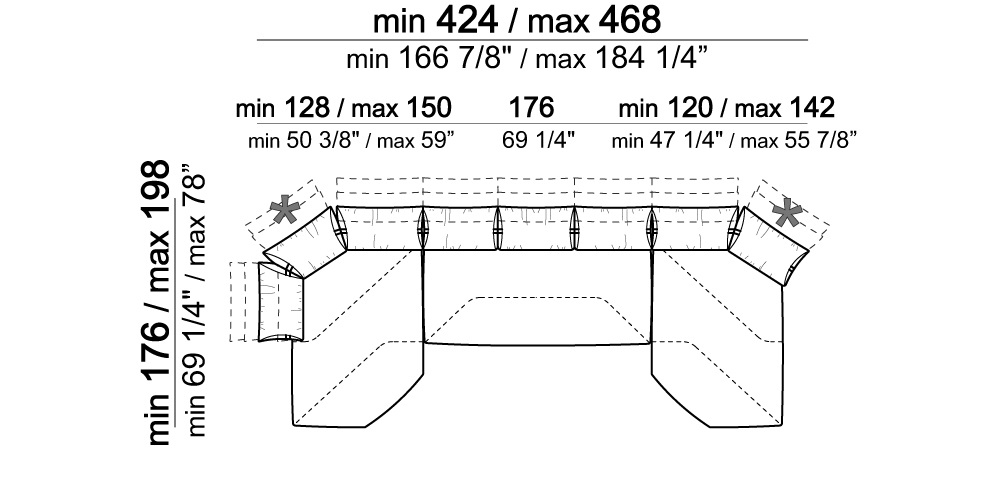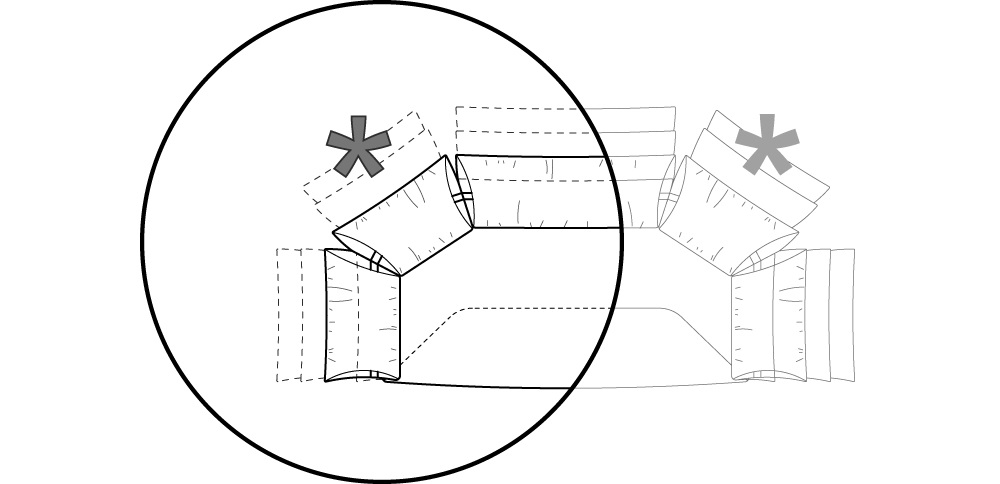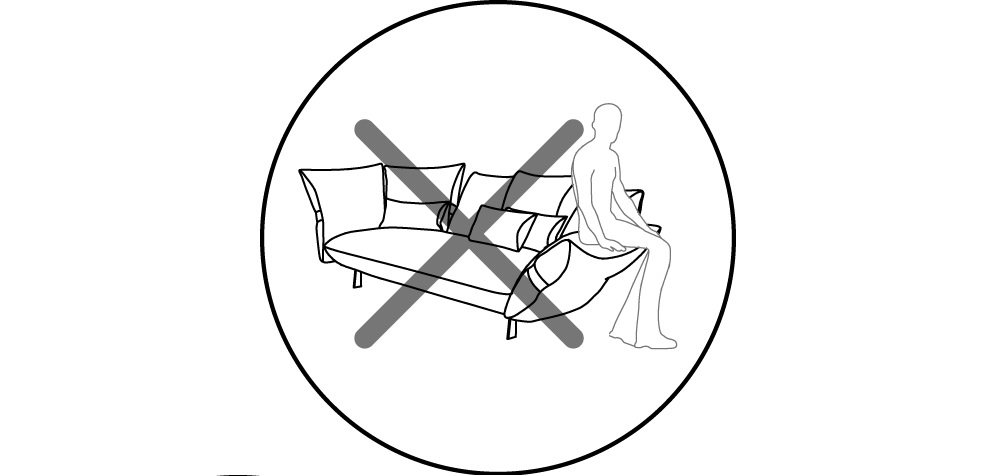 STRUCTURE: metal.
SEAT UPHOLSTERY: expanded polyurethane of varied densities (D35EM + OS40M + D50 mind foam) covered with synthetic lining 6mm and 230gr.
ARM AND BACK UPHOLSTERY: expanded polyurethane of varied densities (HT45 + 40P + D35EM + D18CDSS) covered with downproof white cotton cover filled with 100% natural feathers.
SEAT HEIGHT: 42 cm - 45 cm with feet h. 19,5 cm.
ARM HEIGHT: 68 cm (minimum) - 85 cm (maximum).
FEET: metal, finishes black nickel or titanium or varnished micaceous brown or oxy grey, h.16,5 cm.
On request feet can be supplied 3 cm higher by using spacers that may be at sight, with an extra charge.
ATTENTION: please specify the fabric or leather colour of the back cushion stripes. It is not possible to use leather Leonardo, Dirt and Tribe.
CLEANING INSTRUCTIONS: if the stripes are covered with leather B/3155-3156-3157-3158, there is no cleaning procedure that can be used. For all the other leathers of Arketipo collection the cover can be dry cleaned in specialized laundries. If two fabrics have different cleaning procedures, please follow the most restrictive one.