MAYFAIR
design by Dainelli Studio
In a world of statements and selfies, there is an opportunity to explore design that encapsulates the personal that needs no filter. Mayfair is a modern approach to mindful design, placing what matters, comfort, over the self. A movement of the backrest provides superior comfort, and yet when in it is in standard position, it showcases the thought-out unilateral design and exceptional stitching in each cushioned element. The seating, the backrest and the armrests demonstrate unique styling, playing with unilateral cushioned effect throughout; the legs again are an uncommon vertical design that plays to the Arketipo way. We are working with design that matches our desires in style without forgetting about our own needs. Sometimes the beautiful is all that it is, beautiful, with Mayfair we're making our own statement, "it's good to think about yourself."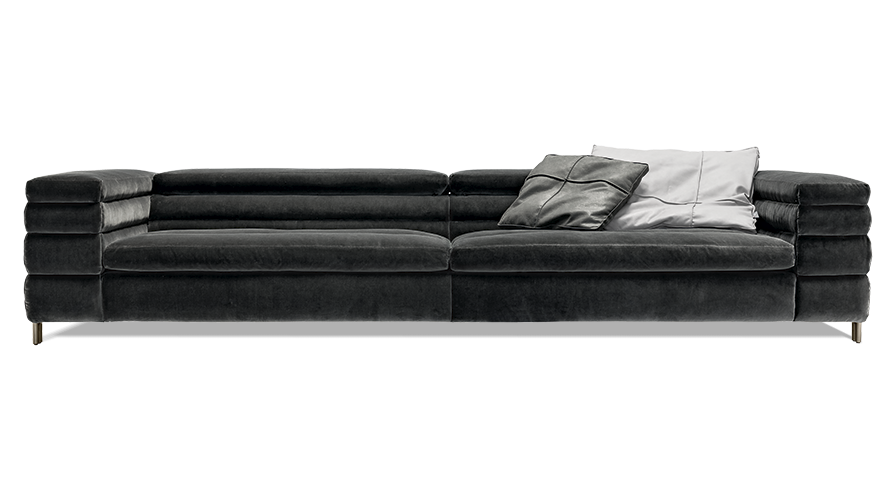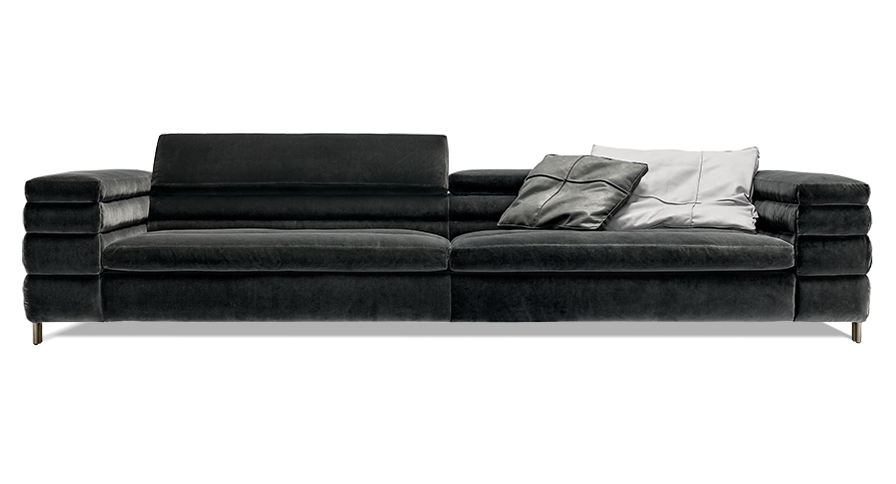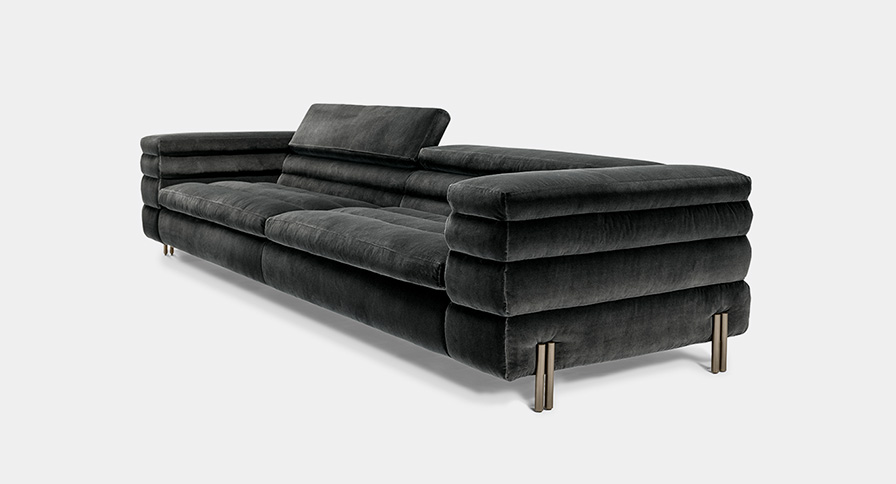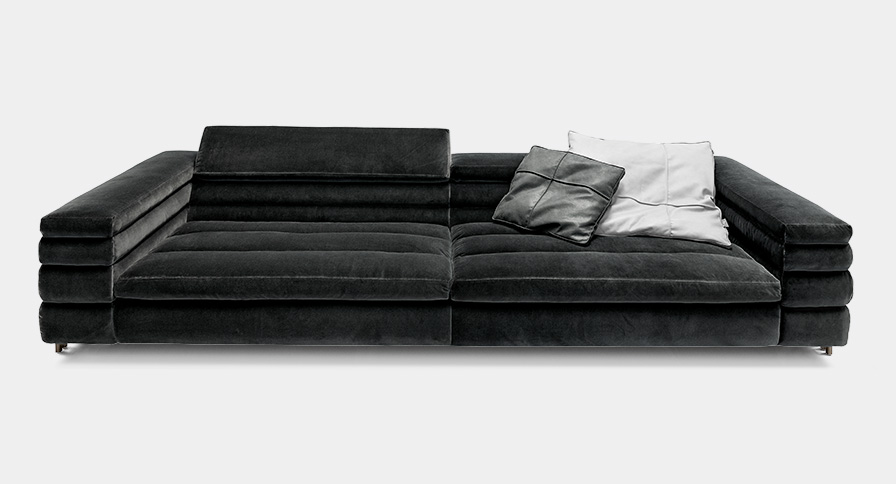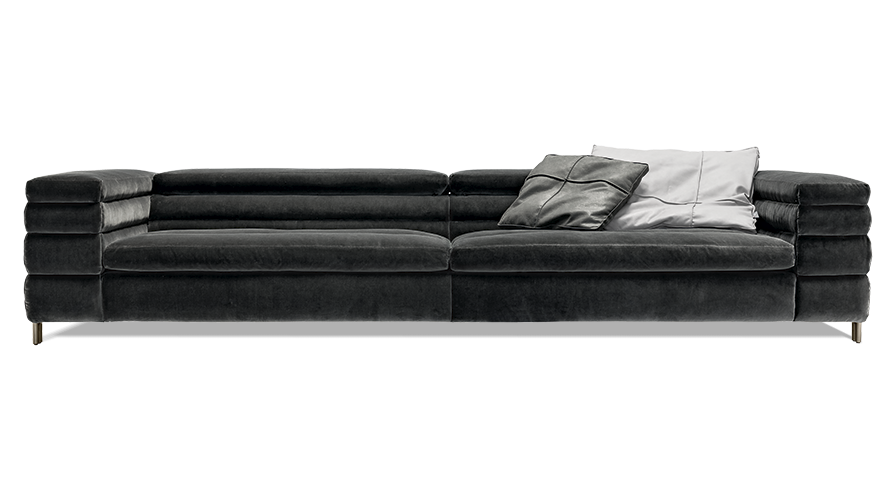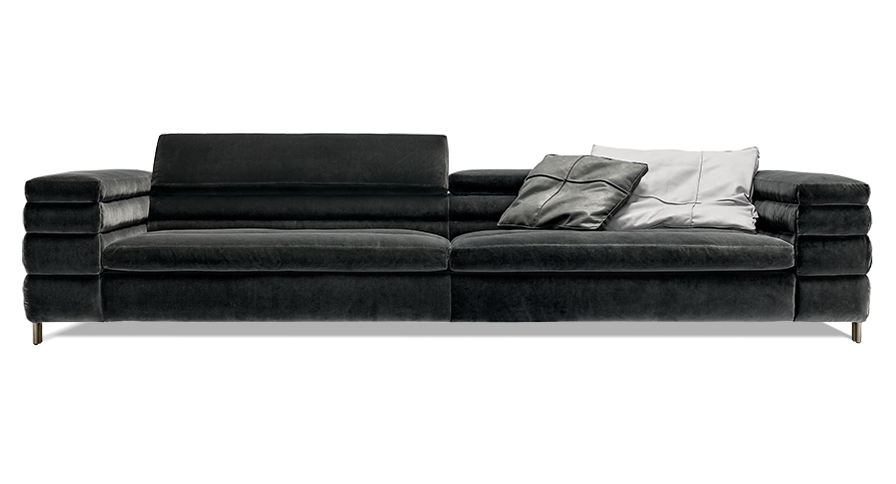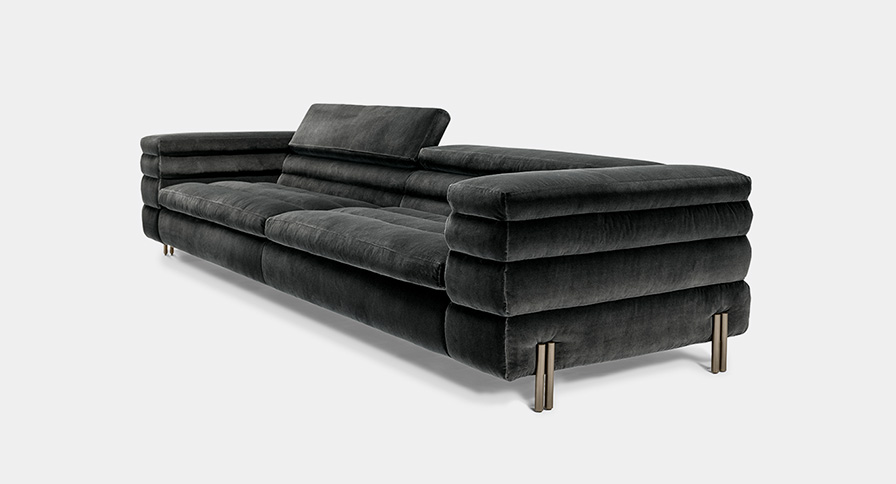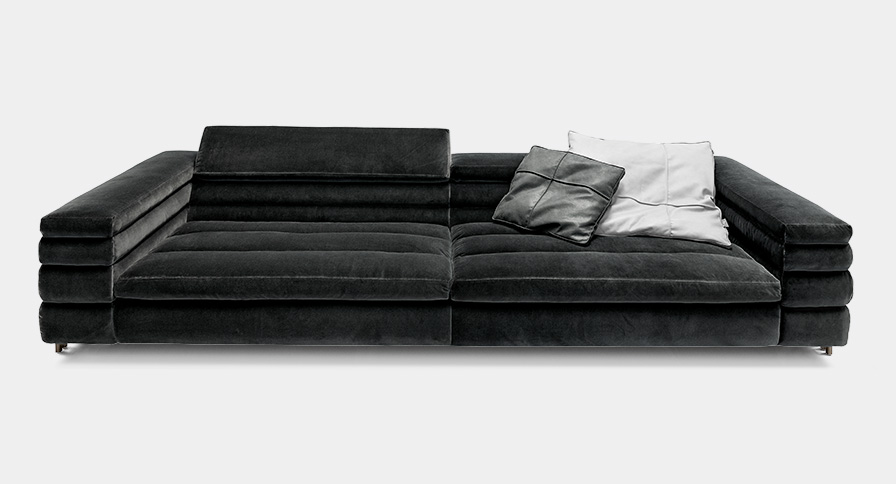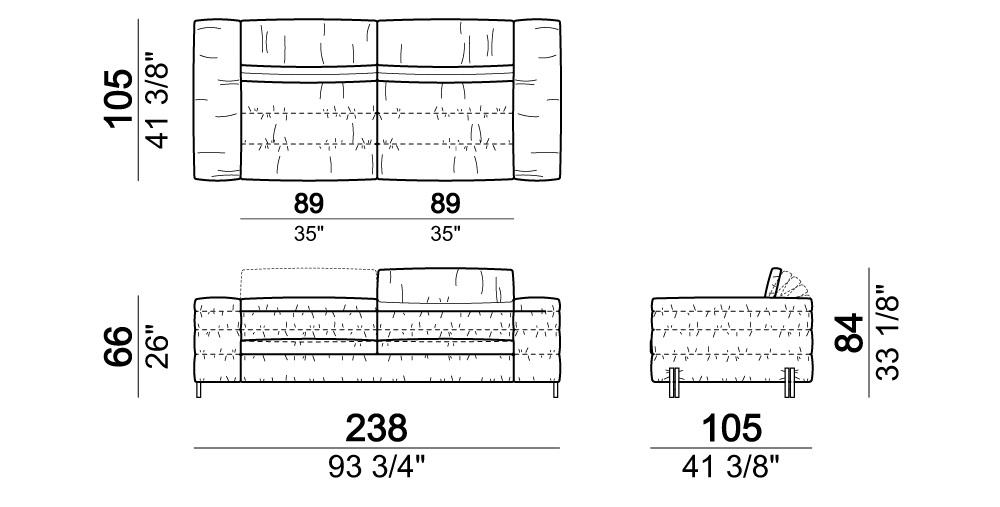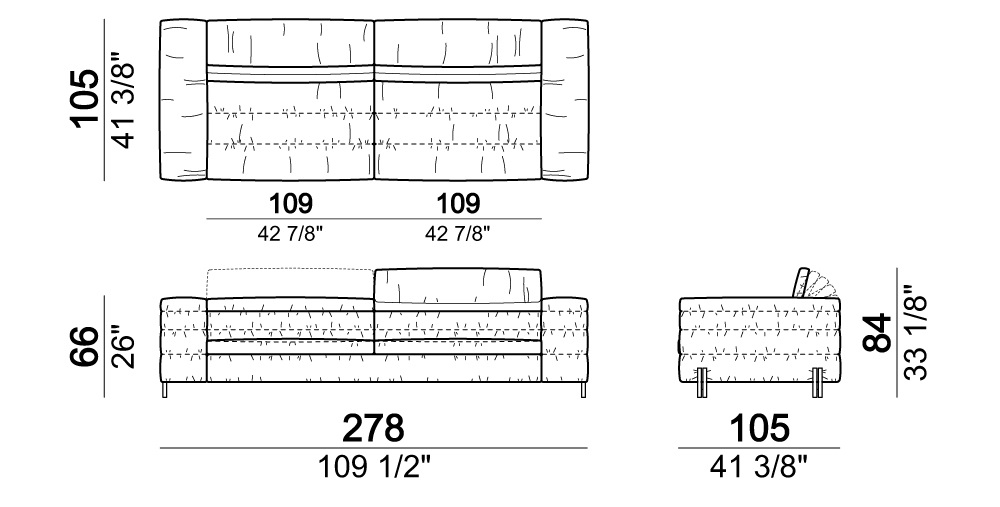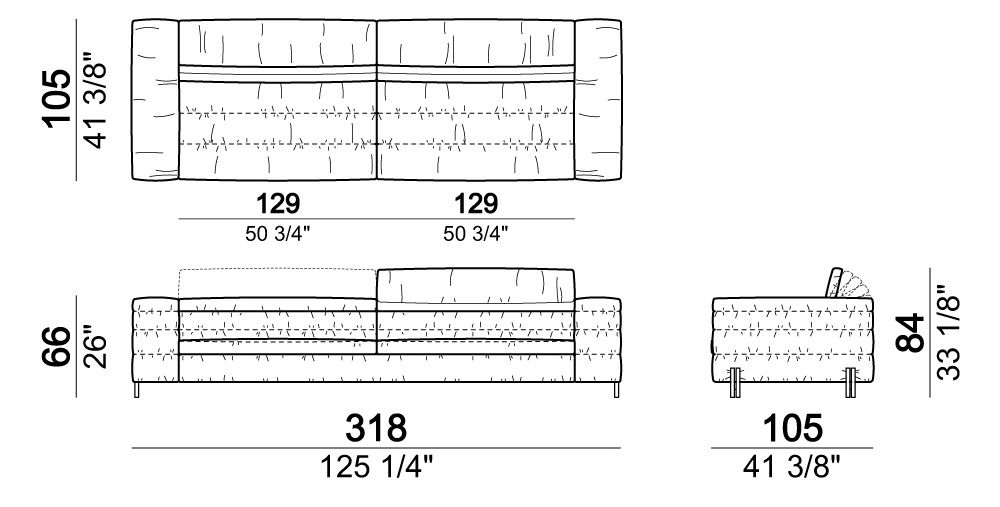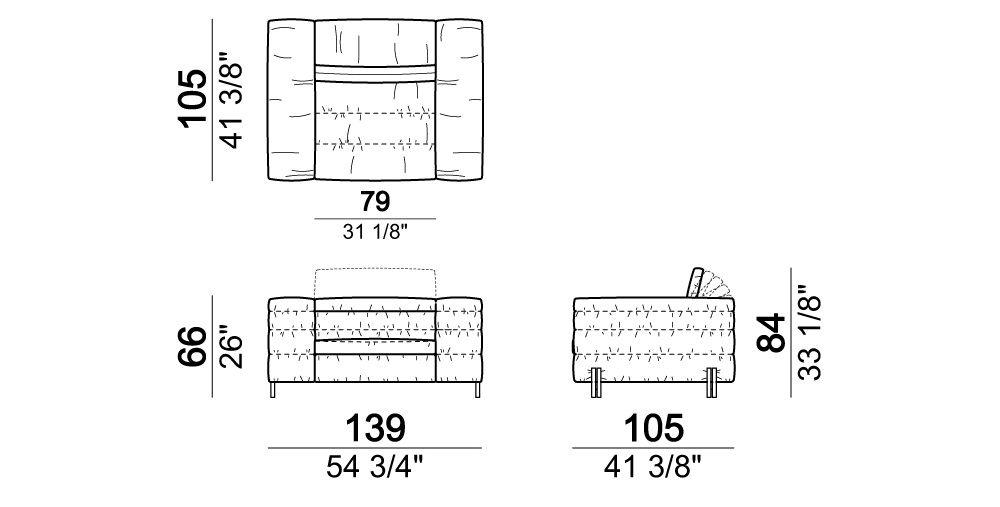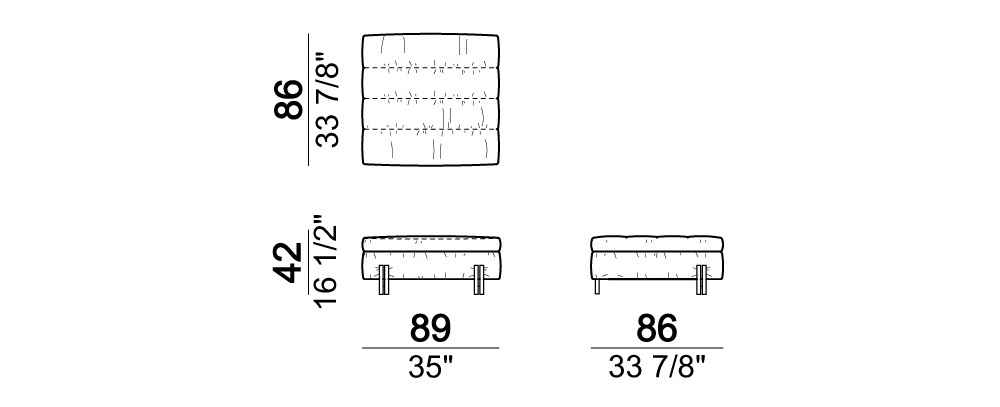 STRUCTURE: wood.
STRUCTURE UPHOLSTERY: expanded polyurethane of varied densities (D30p + D70 + 30fr + 18 elastic) covered with synthetic lining 150gr coupled with the cover of the sofa.
SEAT CUSHION UPHOLSTERY: expanded polyurethane of varied densities (D30p + 35 prf + memory foam) covered with white cotton and coupled synthetic lining. The upper part of the cushion is made by 100% downproof twilled cotton cover filled with virgin goose feathers.
SPRINGING: elastic belts.
SEAT HEIGHT: 42 cm
ARM HEIGHT: 66 cm
FEET: metal, finishes: titanium or brass or varnished micaceous brown or oxy grey, h.10 cm.
ATTENTION: only the seat cover is removable. The cover is available in velvet (our collections "Vellù" and "Vellù pl" or velvet supplied by the client) or in leather. C.O.L. (customer own leather): maximum thickness 1,3 mm.