NIGHT FEVER
design by Giuseppe Vigano'
Night Fever: master the way you live. Night Fever a word so powerful in today's lexicon of popular culture that you can be forgiven for humming a tune, seeing that walk or even busting out a move; being an icon is about moments. Moments that capture a sense, a feeling, a way to live. Night Fever by Giuseppe Viganó is about your moment, a time for you to capture your evening, your way, to create your memories, to trigger them when you need to escape into a place of total comfort. Design is subjective, personal, a process of the imagination and here, with Night Fever, your imagination is crying out to be explored. This is a couch that wants you to find your spot, your comfort, your ambition to create your ultimate sense of living. Place the cushions how you want, discover the irregular shape to be playful in its execution - here, you decide how you want to sit, notice how the cushions can be placed to maximise your comfort and seating position and pay close attention to the stitching, another perfect example of precision in the details. Night Fever, it's more than pop-culture, it's about the way you live - is there anything more pop-culture than that?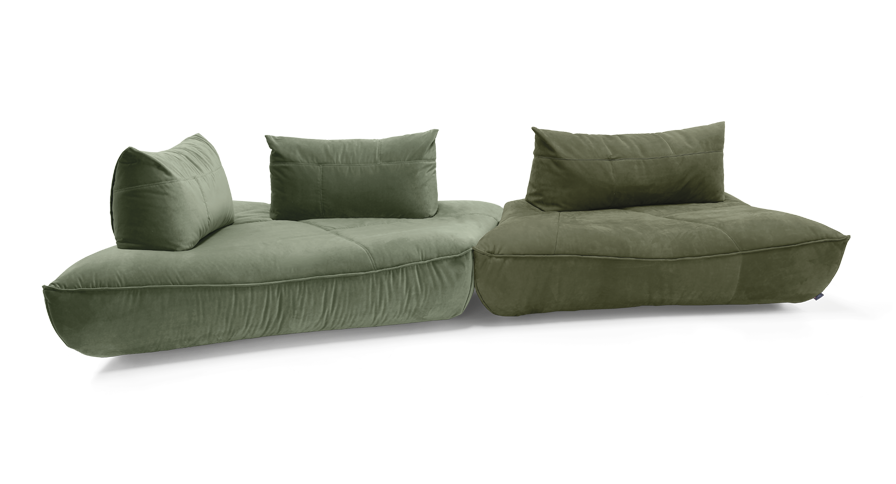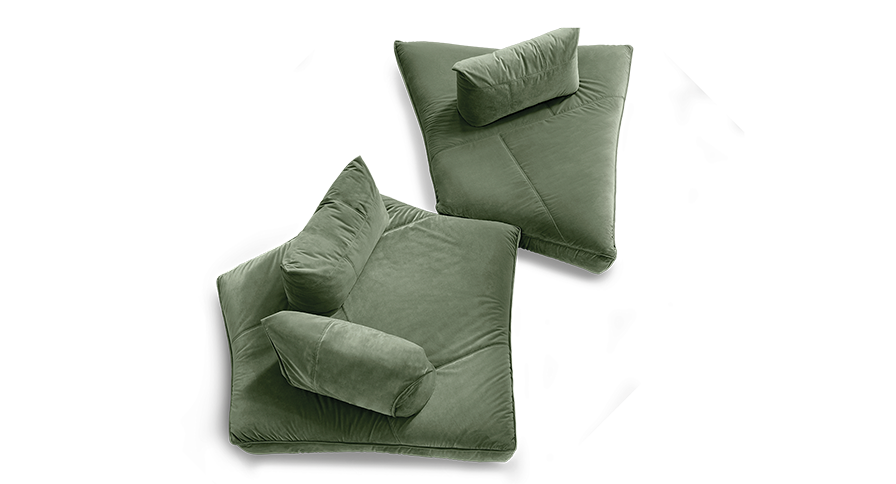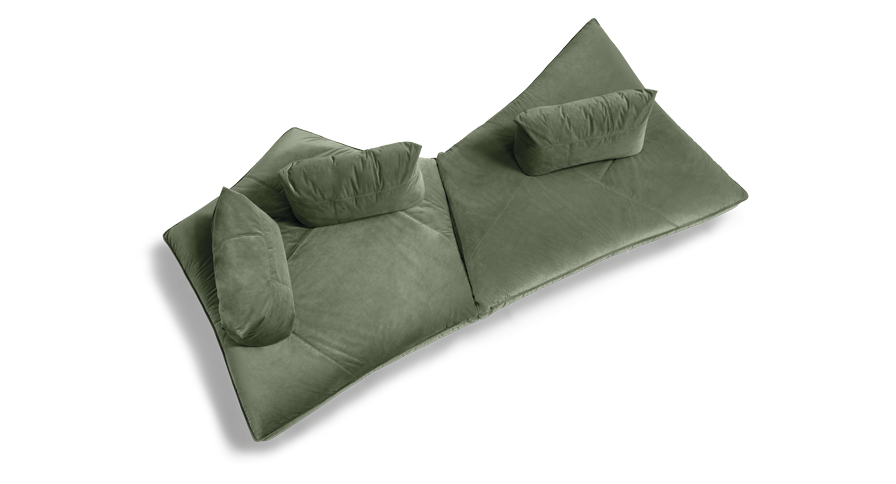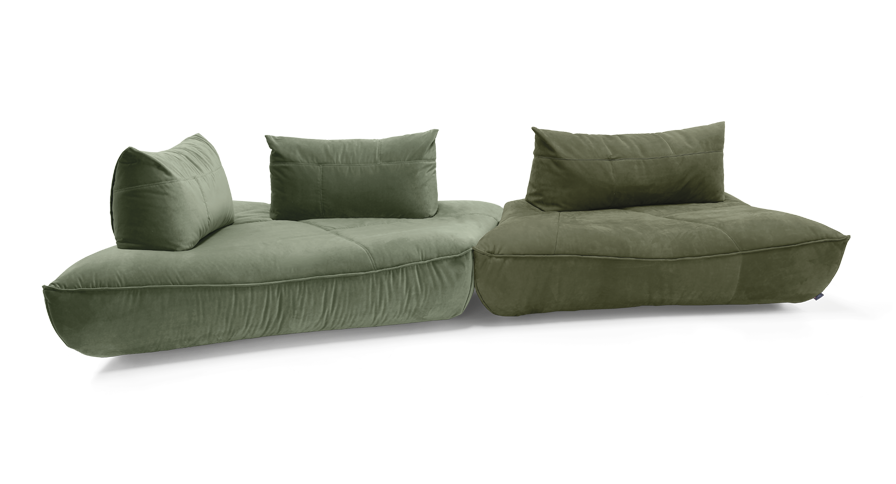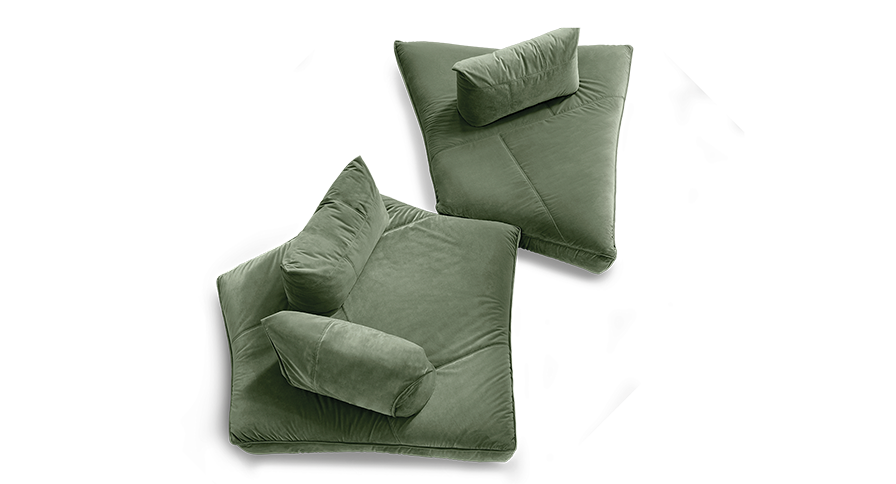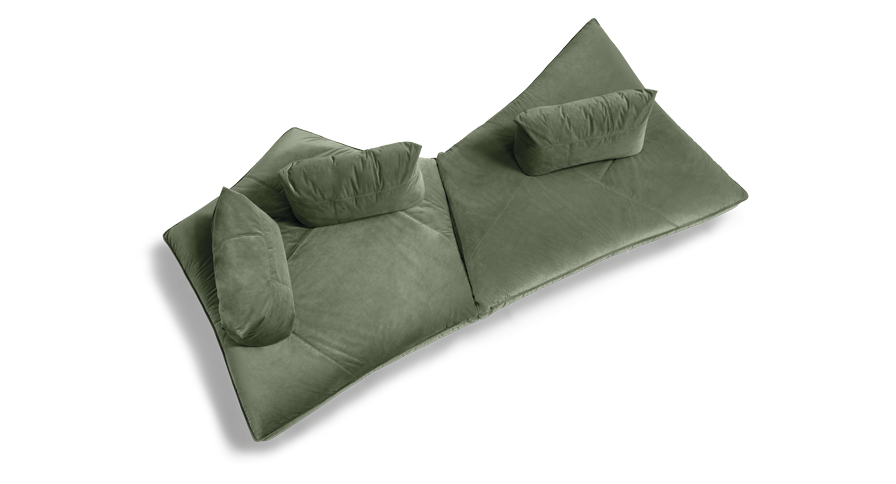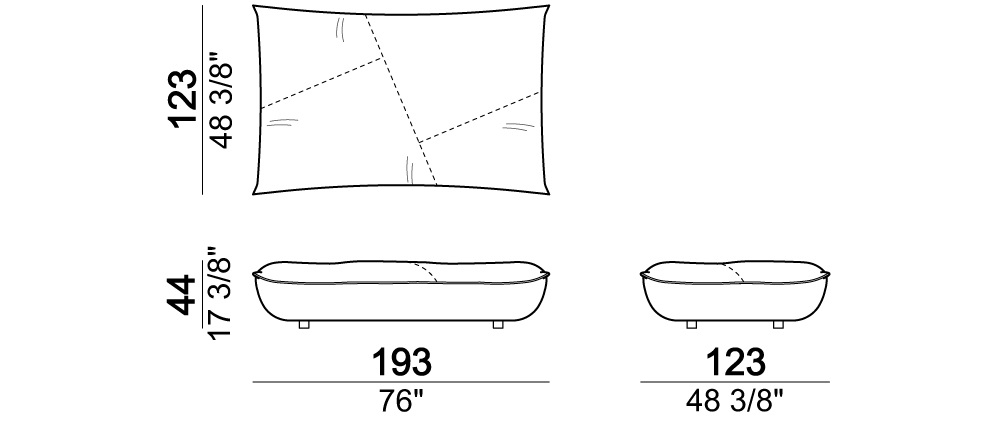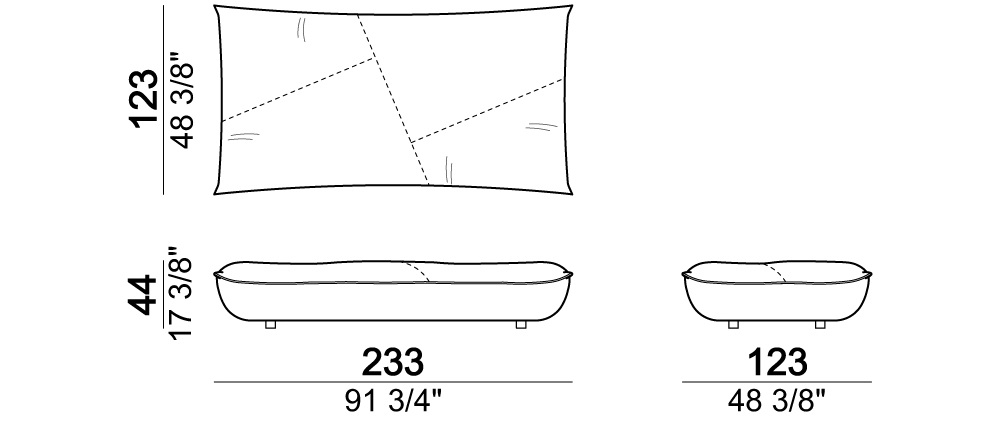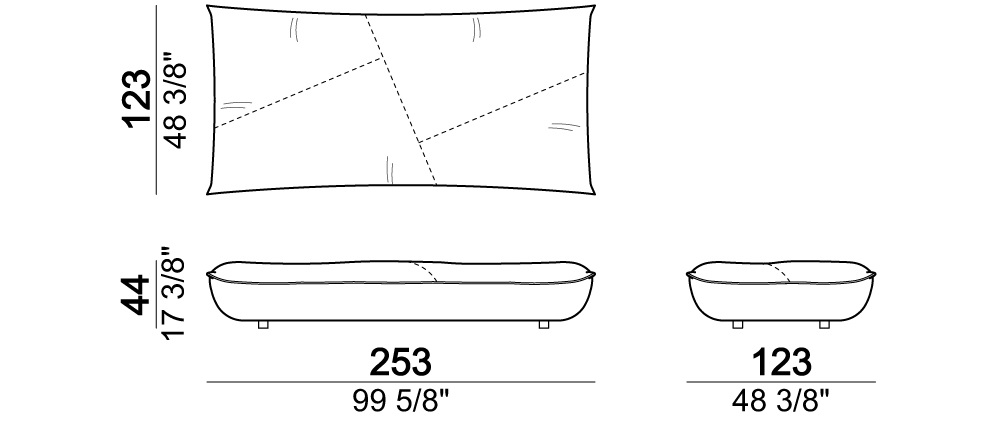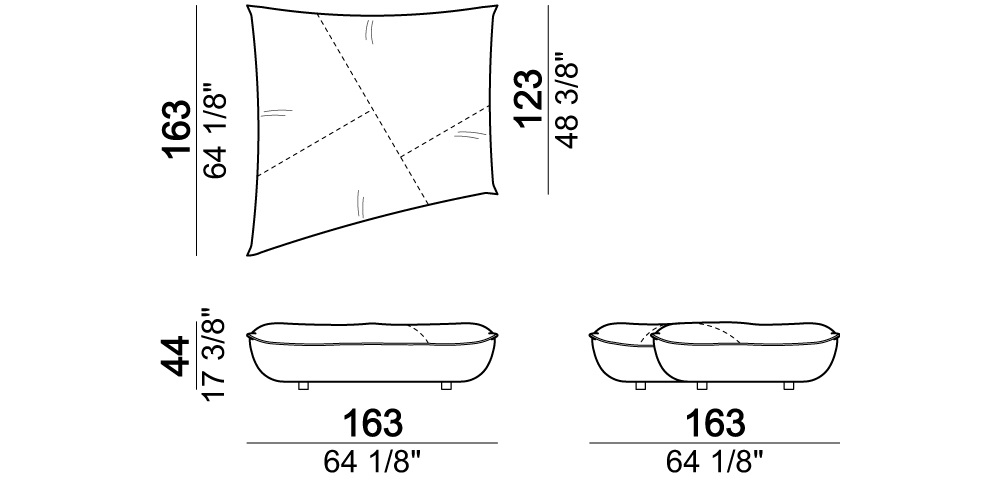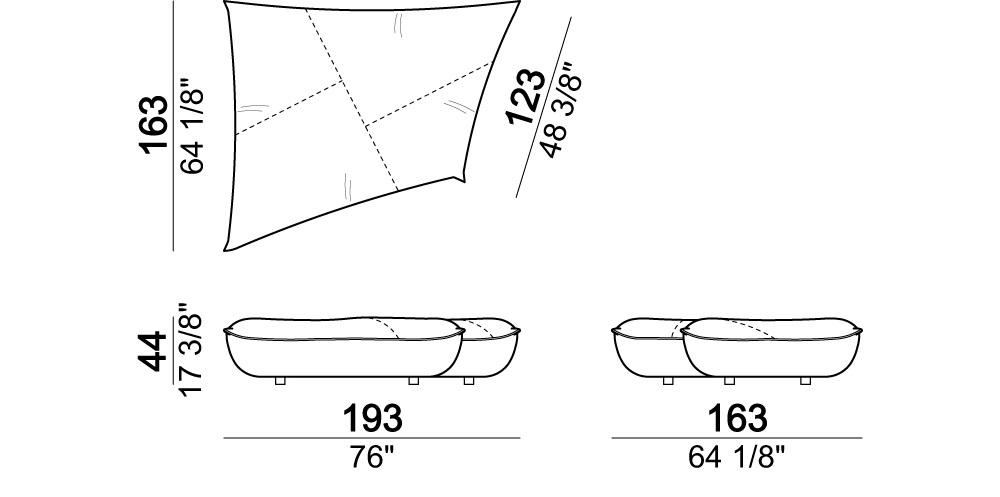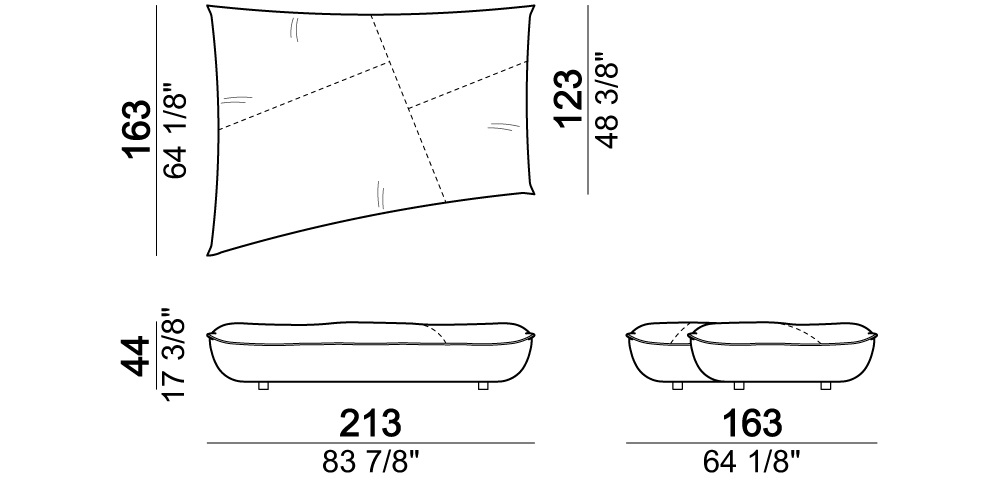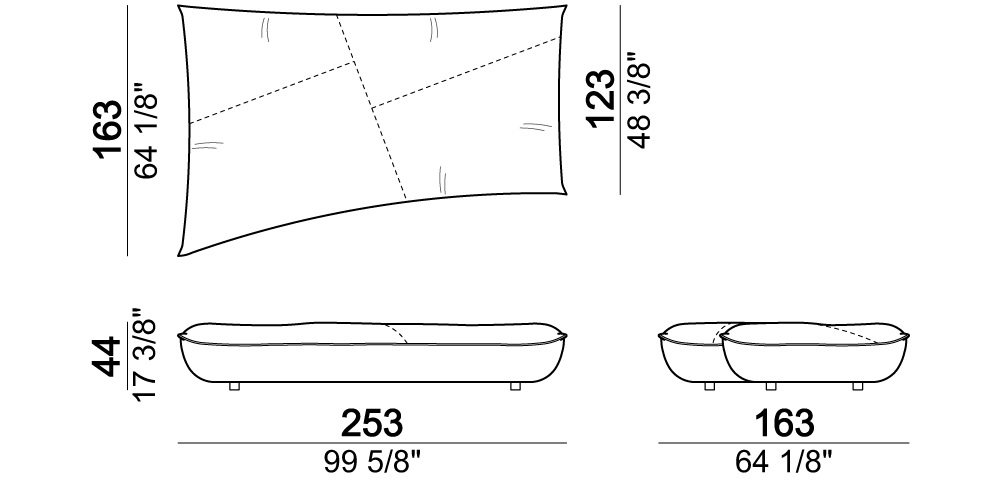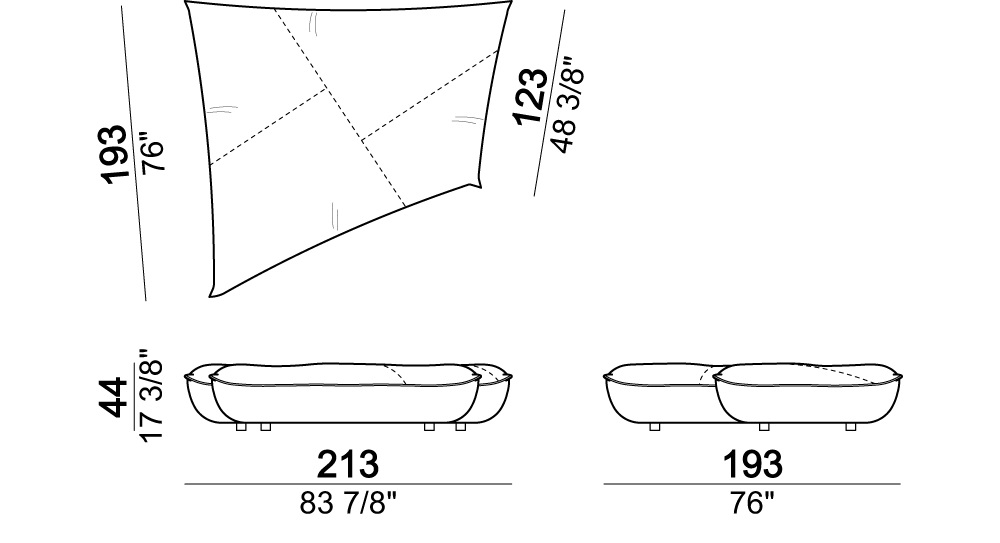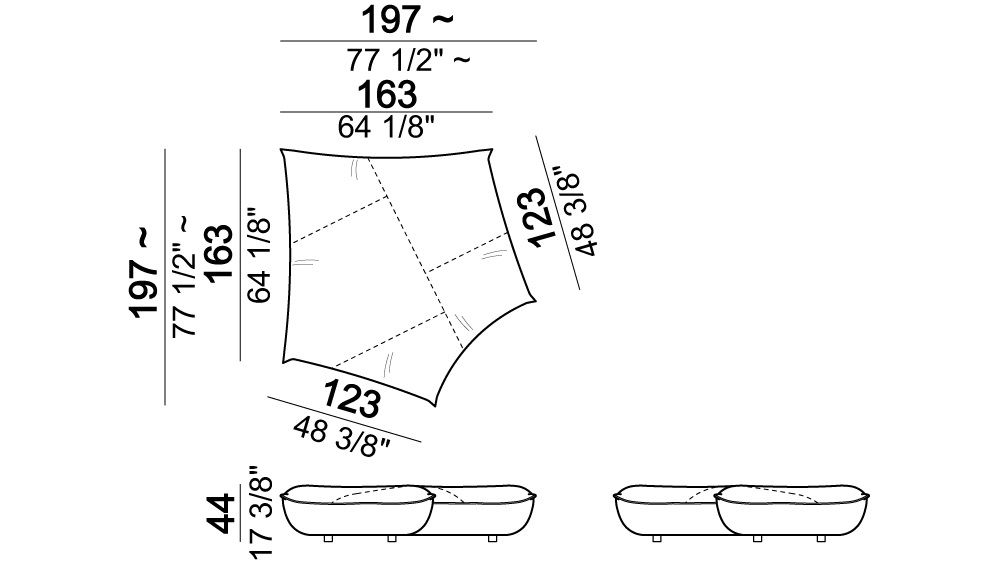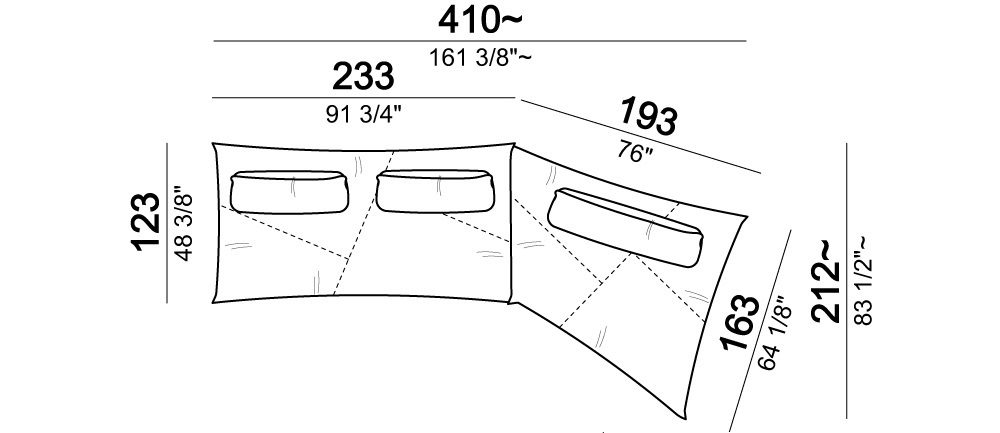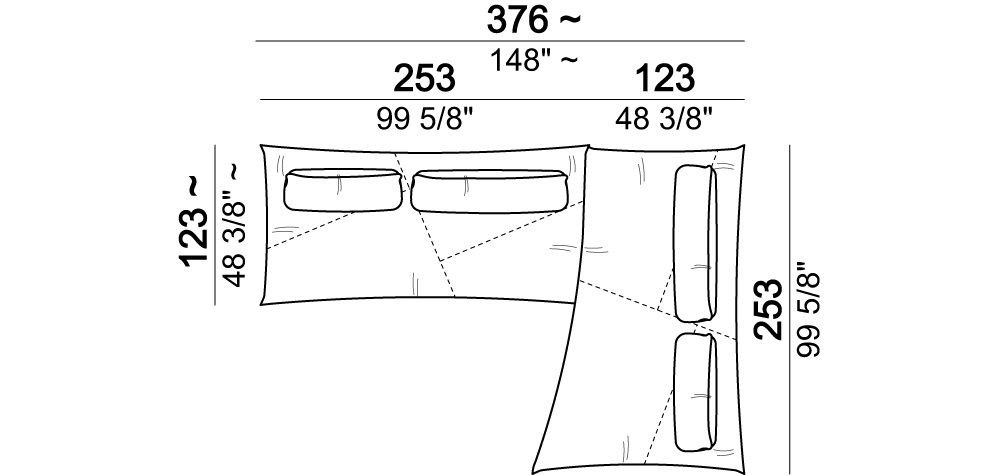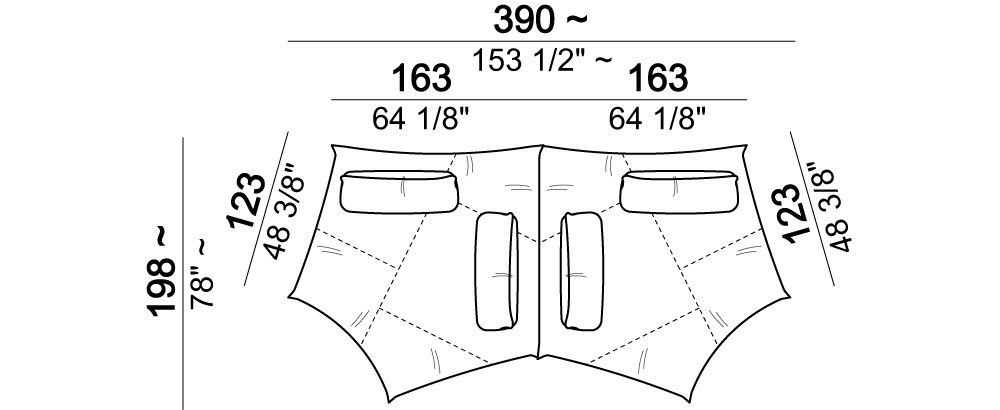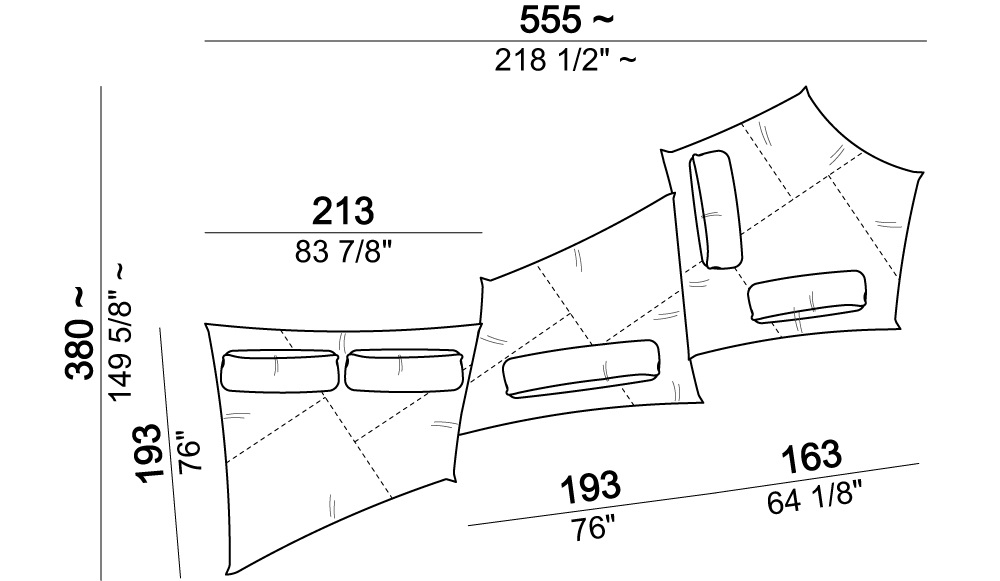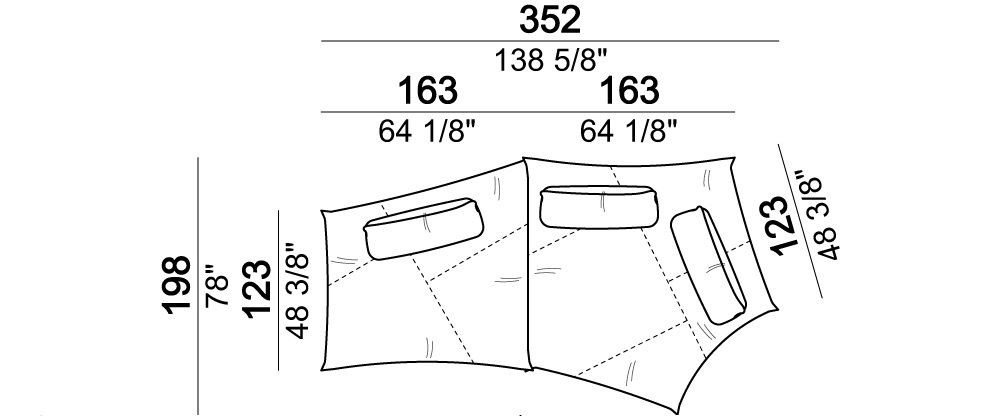 STRUCTURE: wood.
SEAT UPHOLSTERY: multi-density expanded polyurethane (D35 + D35 + D30 + Memory Foam) covered with cotton lining 20/24gr.
BACK CUSHION UPHOLSTERY: multi-density expanded polyurethane (ELAST PF35FR + T40P); cotton and synthetic lining 100g inner cover filled with highly resistant synthetic staple fibres. The lower part of the cushion has a weighted insert. The base of the back cushion has a non-slip panel.
SEAT HEIGHT: 44 cm.
HEIGHT WITH BACK CUSHION: 83 cm (with cushion h. 39 cm); 93 cm (with cushion h. 49 cm).
FEET: plastic, h. 5,5 cm.
On request feet can be supplied 8 cm high without extra-charge.
CLEANING INSTRUCTIONS: the cover can be ONLY dry cleaned also in case of washable fabrics, as the cover is coupled with synthetic lining.
ATTENTION:
The maximum dimensions of the compositions depend on the position of the units.
Due to their shape the units are not supplied with a joining mechanism. They can only be positioned next to each other.
Back cushions are supplied with a weighted insert and the base panel is covered with a non-slip fabric for stability. They can be placed wherever you want to allow maximum versatility and personal comfort.