RAIL
design by Manzoni e Tapinassi
Design can be inspired through a multitude of things; lifestyle, iconic statements, iconic buildings, but our day to day can bring about inspiration. Take for example, Rail: a distinctive double-edged seam runs around the whole structure and armrests, creating symmetry and soft plays on hard design lines.. Rail's structure looks like it is floating thanks to 18cm high structured legs; the material and overall design showcase lightness and attention to detail. On the face of it, Rail is simple, but the more you look at it, the more you realise that Rail is a piece of iconic design in its own way.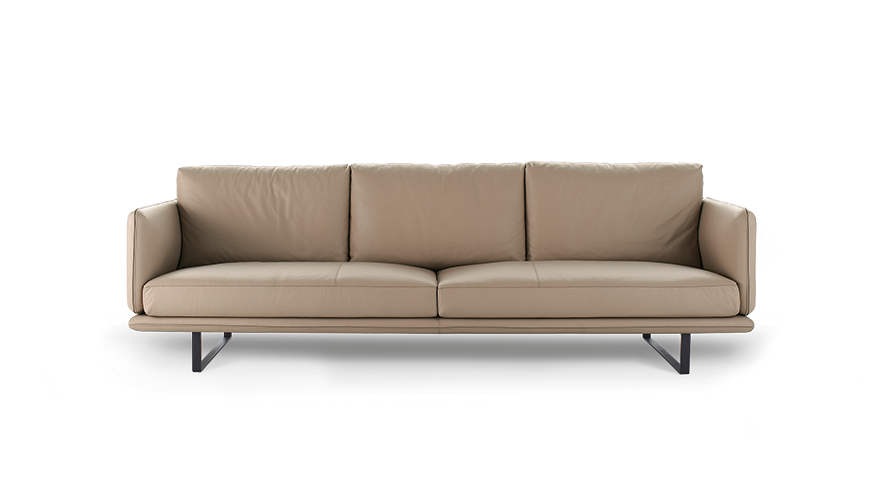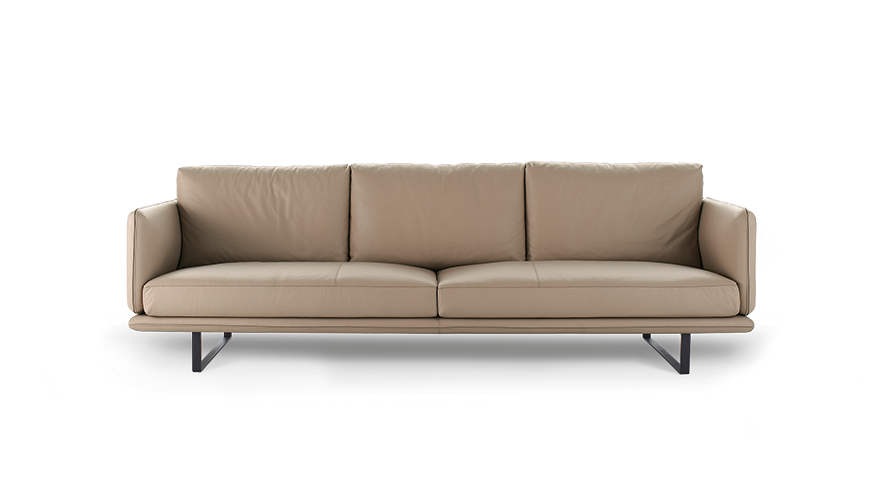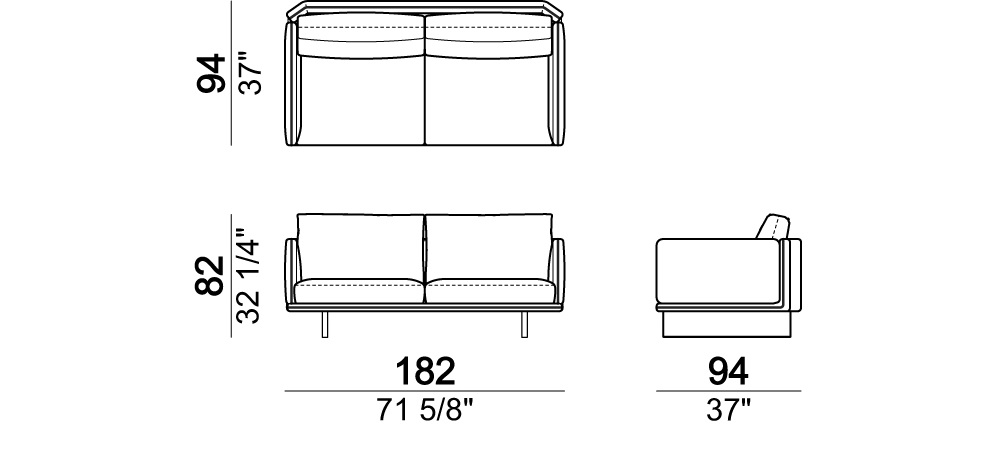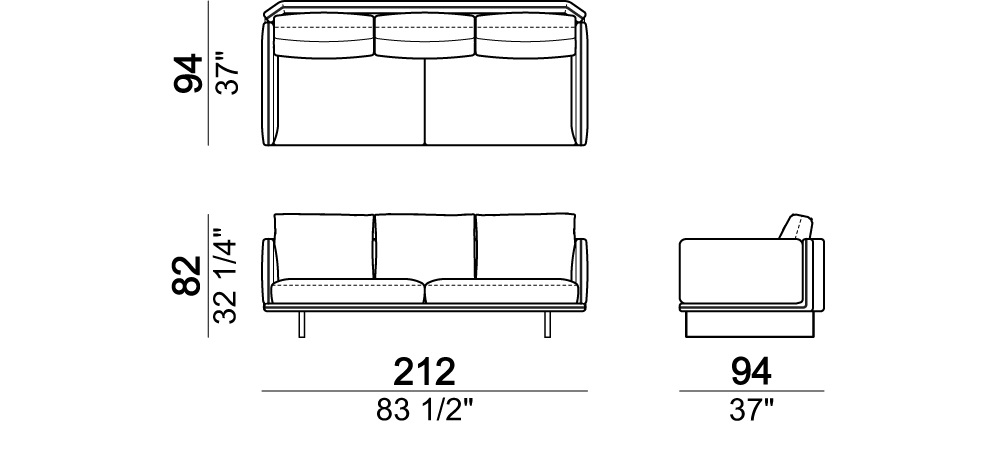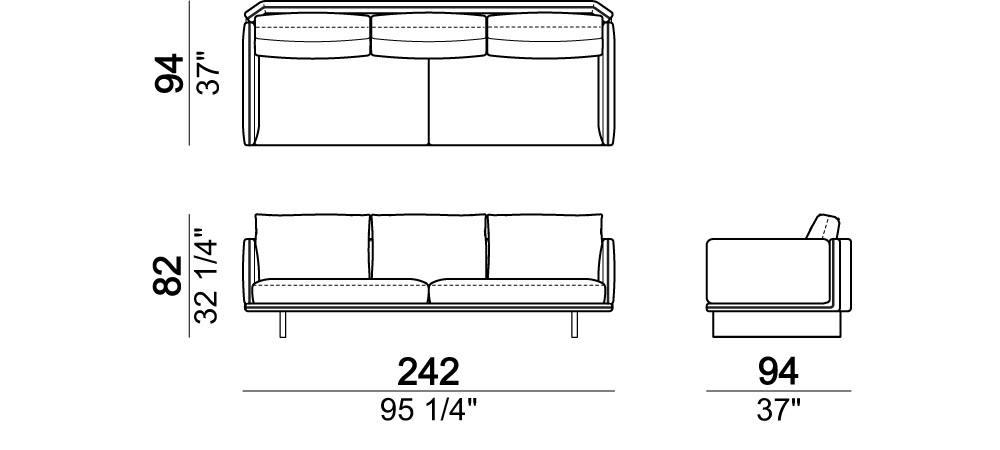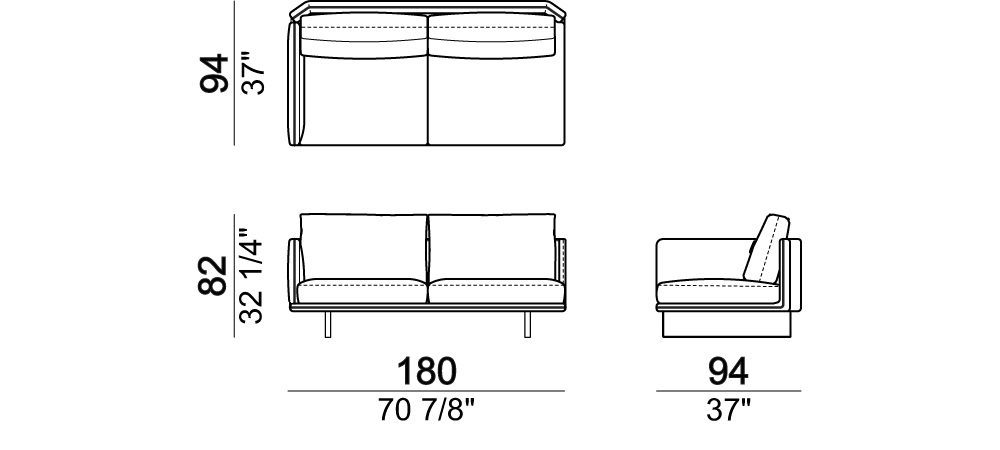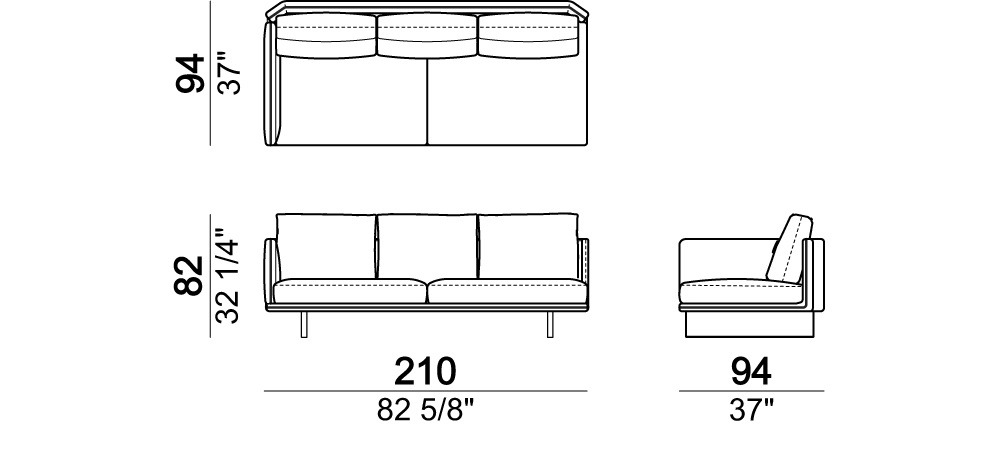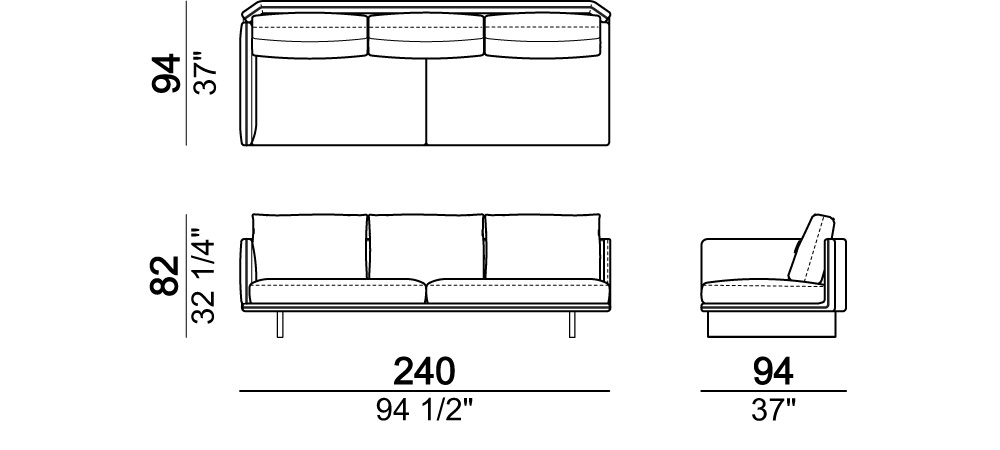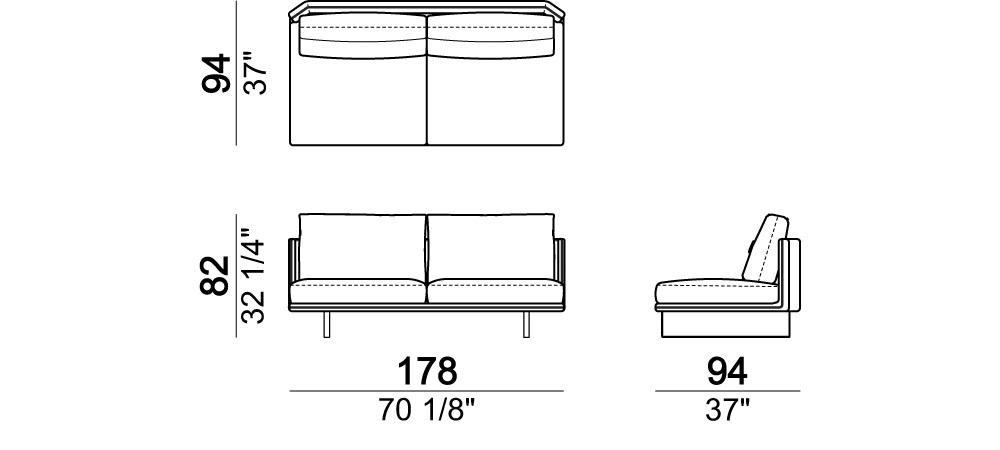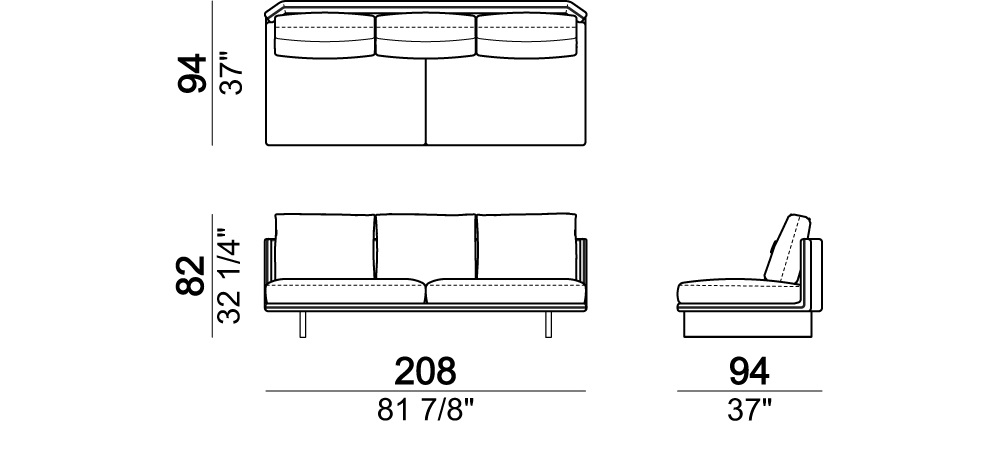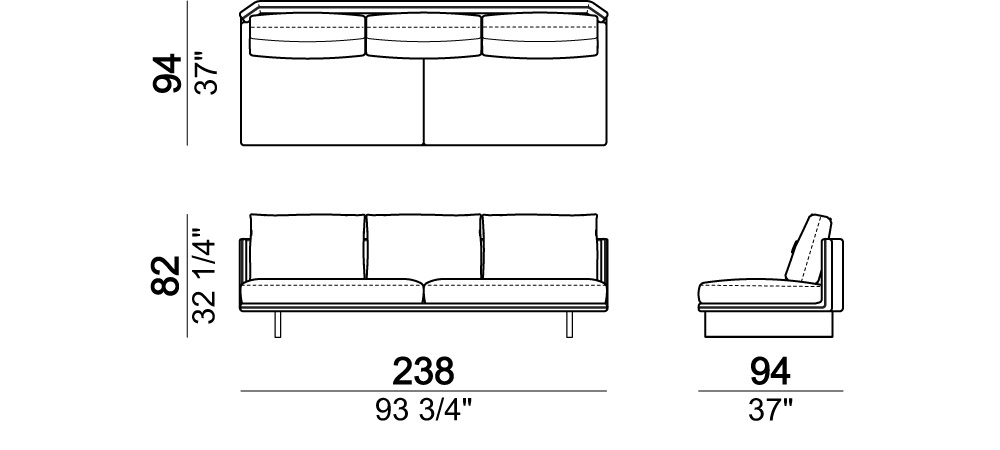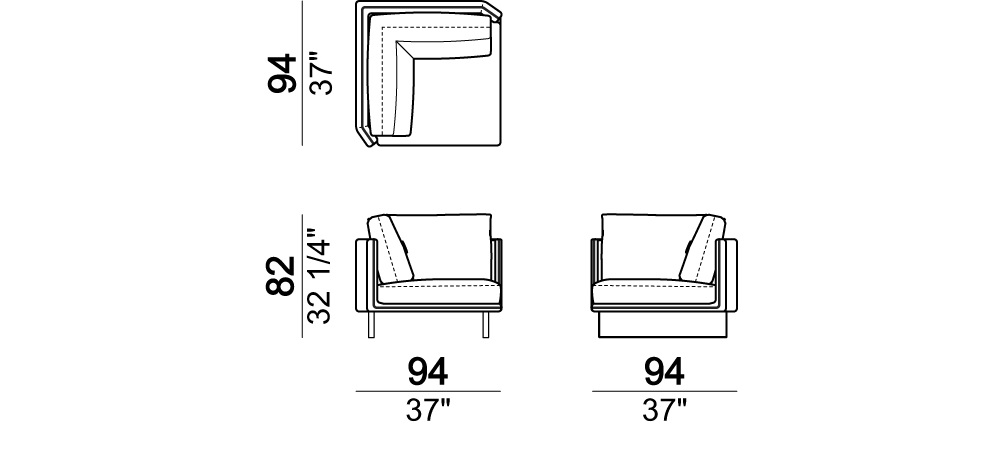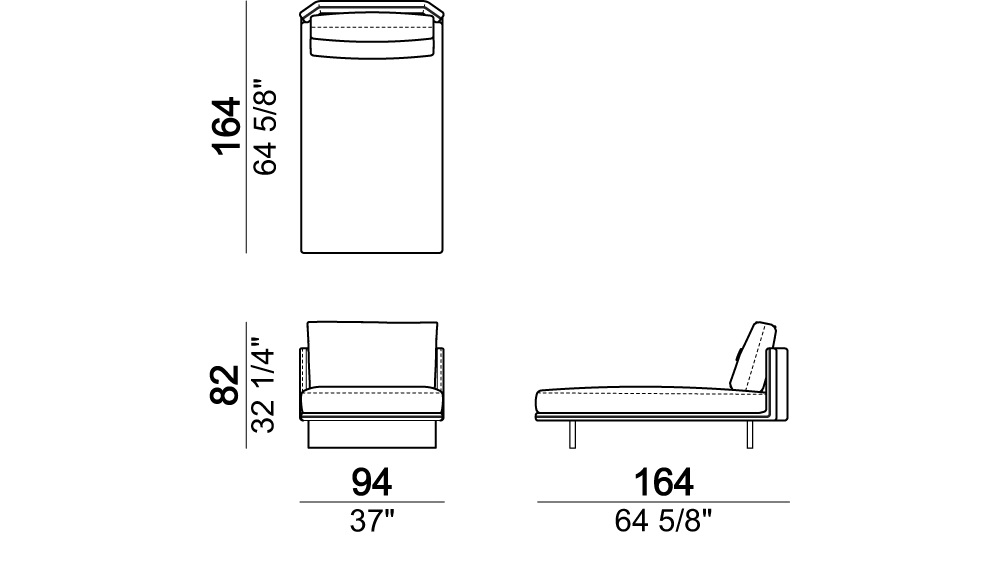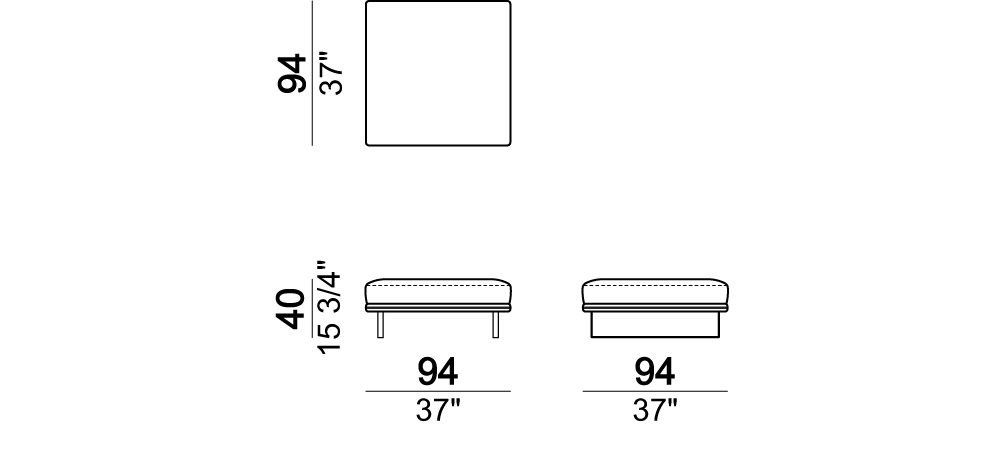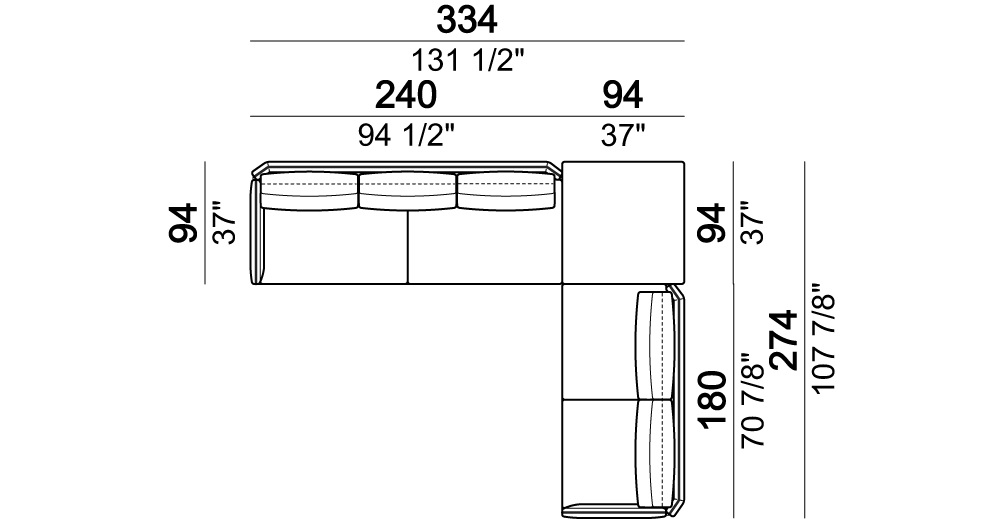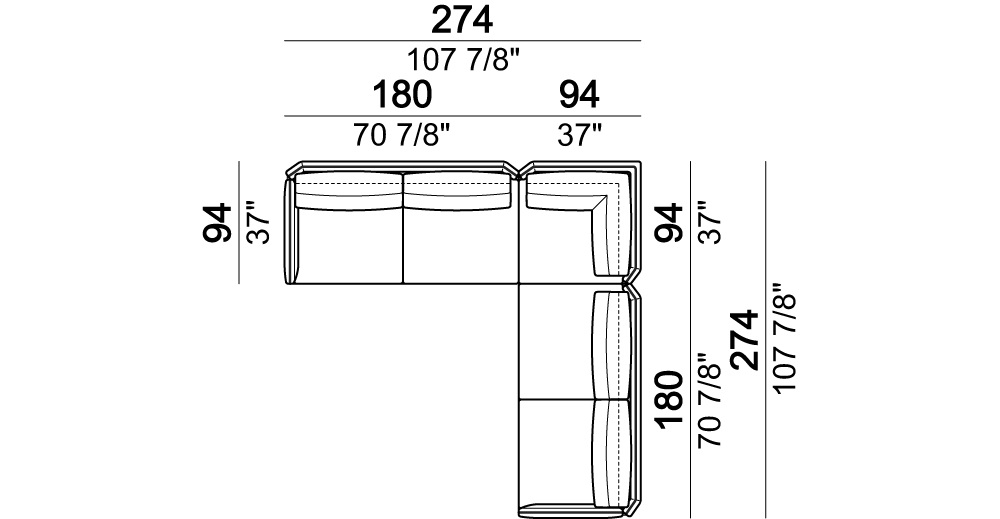 STRUCTURE: wood.
FRAME PADDING: non-deformable polyurethane of varied densities (30GRF; 30EM and 65) covered with coupled synthetic lining 10mm.
SEAT CUSHION PADDING: polyurethane of varied densities (HR30/35); under side covered with polyester/cotton mixed fabric, upper side covered with 100% cotton fabric coupled with wadding 350gr.
BACK CUSHION PADDING: quilted cover, outer side in white 100% Gabardine cotton cover, inner side in polyester/cotton mixed fabric filled with "Rhombo-fe" (feathers and polyurethane chips).
SPRINGING: elastic belts.
SEAT HEIGHT: 40 cm
ARM HEIGHT: 65 cm
FEET: chromed or micaceous brown stained metal, h. 18 cm.
ATTENTION: the perimeters of the base and of the arm/backrest are outlined with double stitching. In the case of thicker fabrics, there will be a single line of stitching.