Структура простой и элегантной книжной полки Target наполнена крестами-держателями для книг. Создается впечатление, что этих крестов бесконечное множество, но когда на них помещаются книги, из отдельных частей получается целостная картина.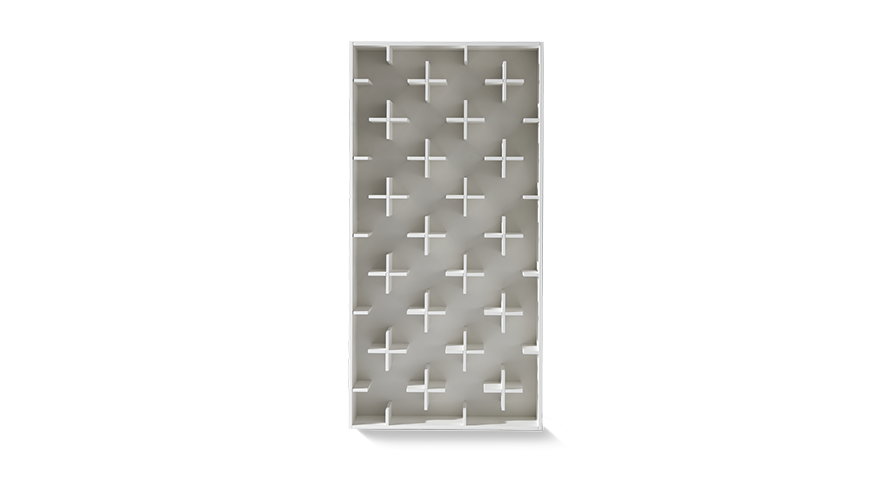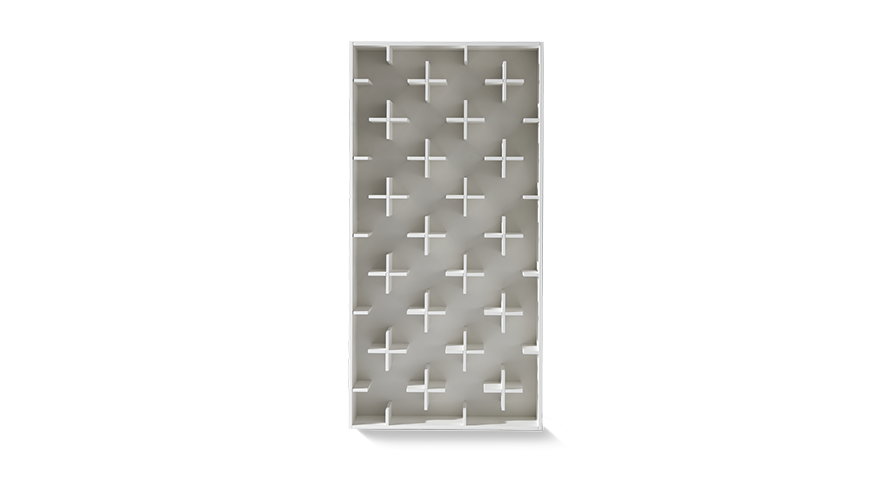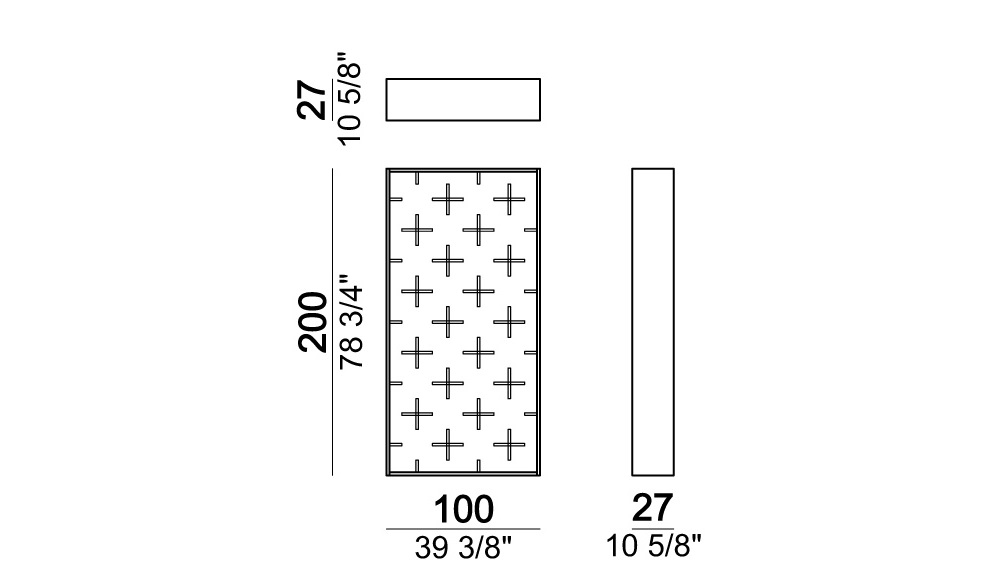 STRUCTURE: panels in MDF. Varnishing: polyurethane base with lightly embossed lacquered surface.
COLOUR: white RAL 9003.
ATTENTION: the bookshelf must be fixed to the wall with the supplied screws.
документы, доступные при загрузке