ENDOR
design by Mauro Lipparini
What Endor is designed to bring to any living environment is versatility; versatility through style, versatility through function; combined, our designers have sought to bring the role of the sideboard to what it was always designed to be, a piece that proudly displays your life, as well as keeping your memories locked within it. With doors covered with leather Leonardo and open shelves, this arrangement wants you to both exhibit and be private. It plays with independent and precise graphic design, making you visualise it in multi-scenarios around the home. The mixture of wood with metal is another Arketipo twist in this unique styling. To add to this design though is the Endor Shelf system. A series of purposely designed wooden shelves with metal ends that create a personalised way to furnish design. Modern and minimal, it allows maximum versatility in your room design and couples with other accessories such as the sideboard of the same line.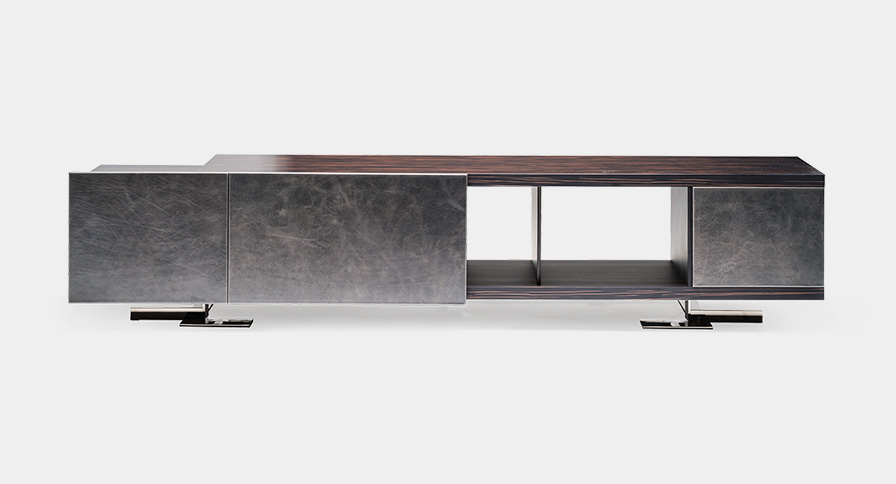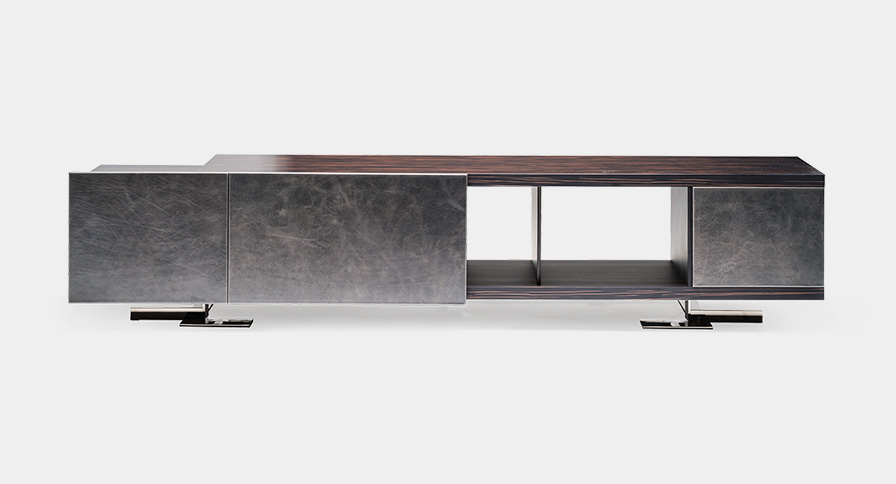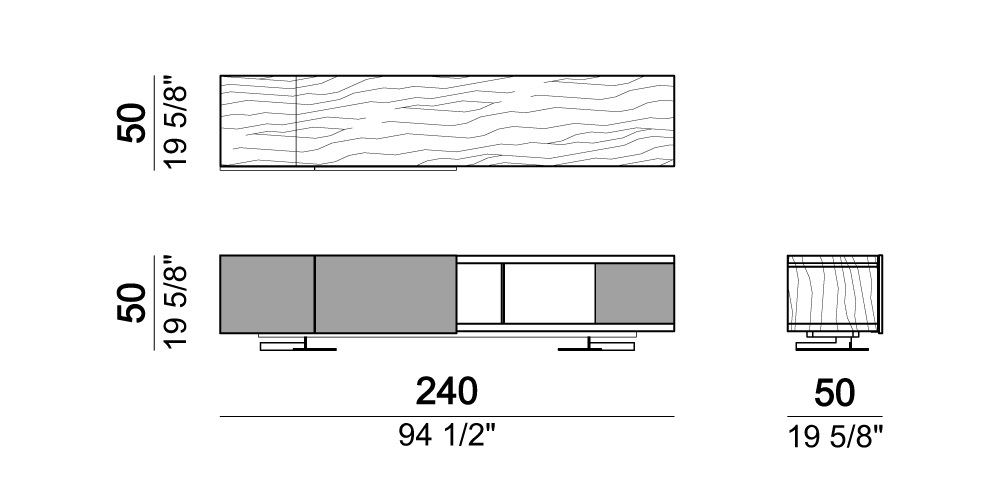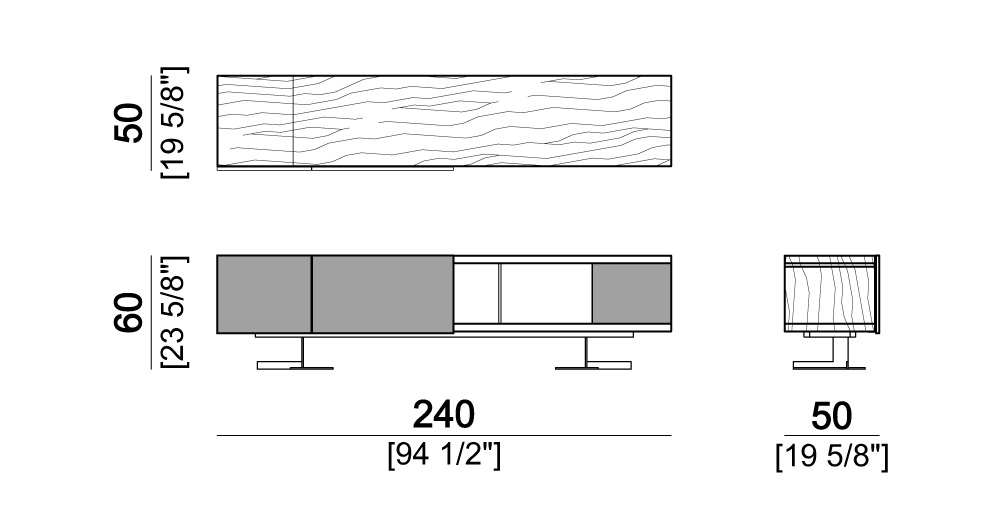 TOP AND STRUCTURE: wood veneered in moka oak, sucupira or glossy/mat ebony.
FEET: finishes: black nickel or varnished micaceous brown or oxy grey. Available in 2 heights: 7 and 17 cm.
DOORS: wood covered with leather Pelle Leonardo or leather Dirt or Tribe.