PRINCE
design by Giuseppe Vigano'
If one is an heir to the throne, and another was a pioneer of multi-instrumentalism and musical fusion, then Prince, by Giuseppe Viganó is unashamedly the heir to grand design. One look and you understand everything you need to know about this stunning vision of what a dining table should be; a place to meet, talk, eat and share unique moments in time. The legs are strong yet refined by an intricate design, one which calls to a different time. Their form is integral to the total approach of the table, they are, if you look closely, based on the form of a fireplace - moreover, they evoke elements of that meeting area where everyone would sit and talk. This is a table that invites you to social living in the grandest of forms. The top? It's nobility done with a sense of belonging; here, everyone is welcome. It may be big, it may even have swooping lines and curvatures that evoke the idea of... big, but what it manages to do is shrink that space between you and your guests. Prince, a design statement of social living captured for generations to come.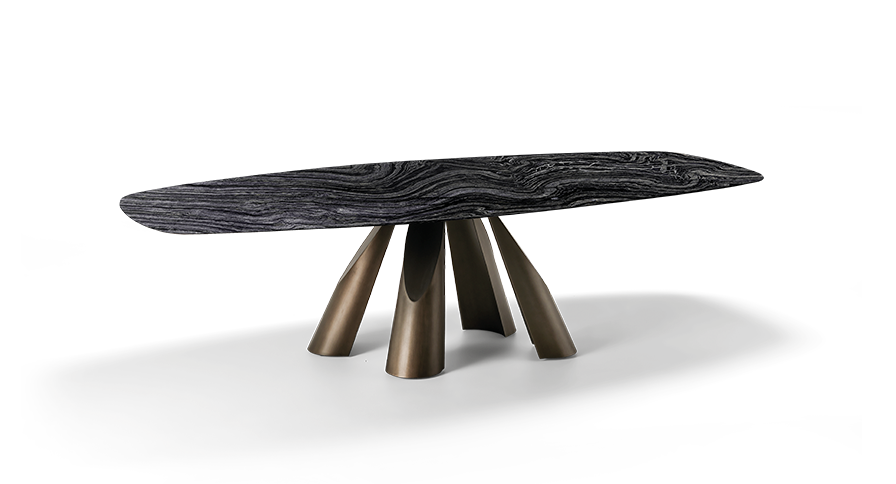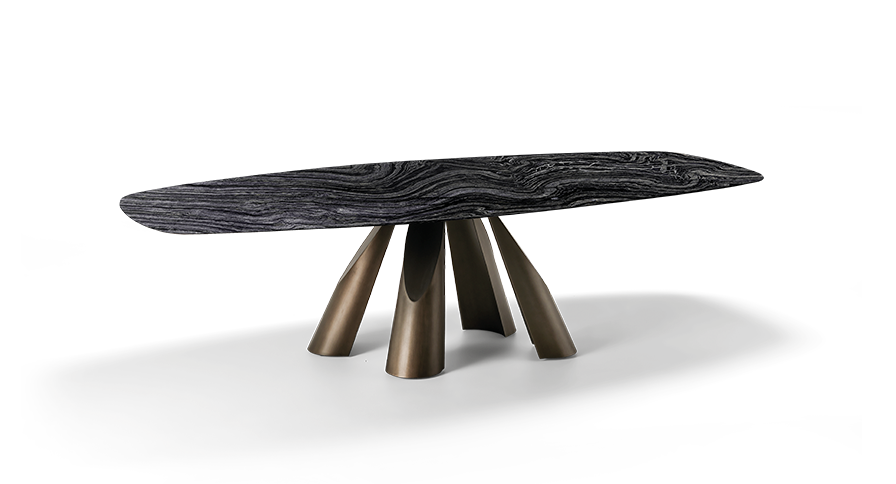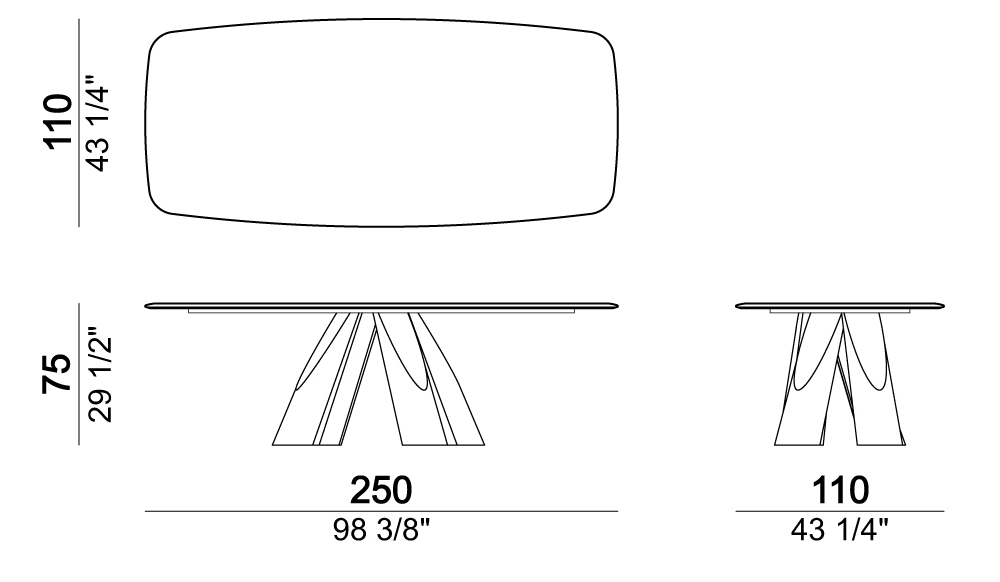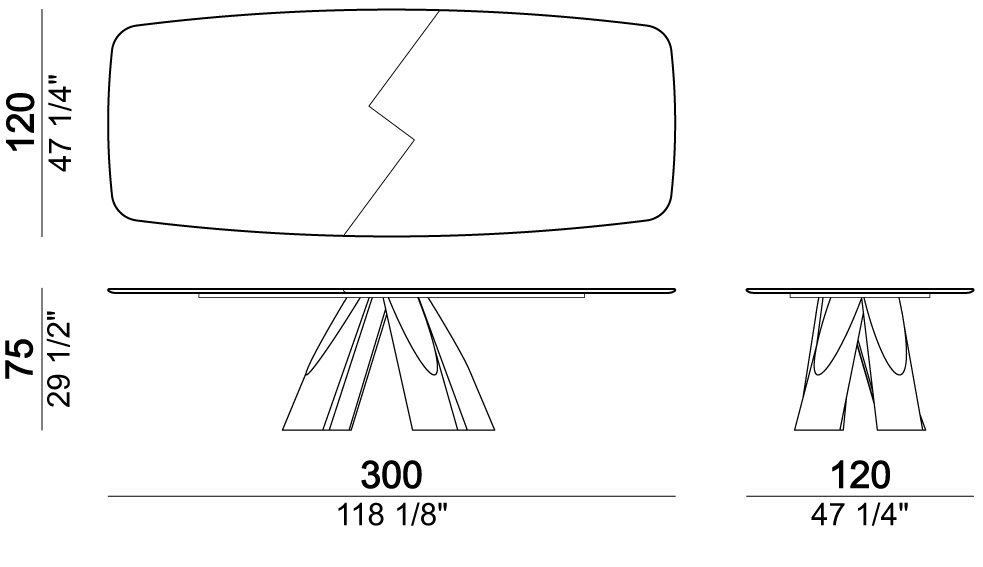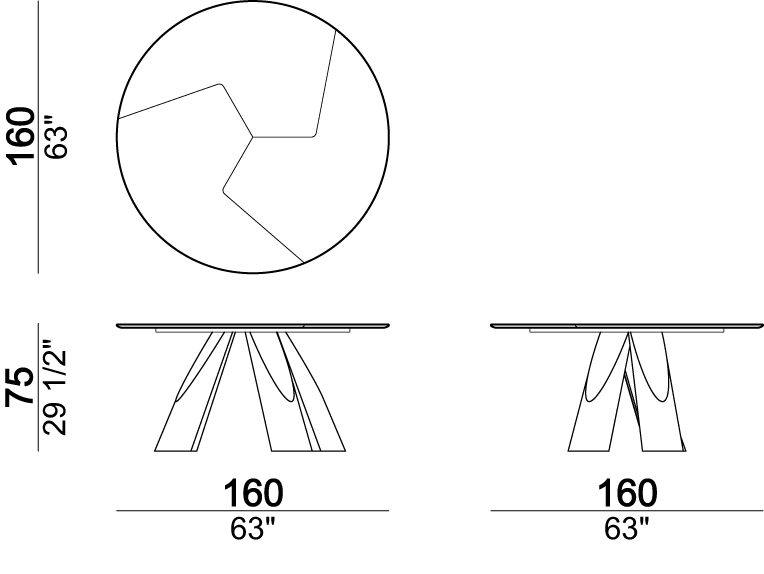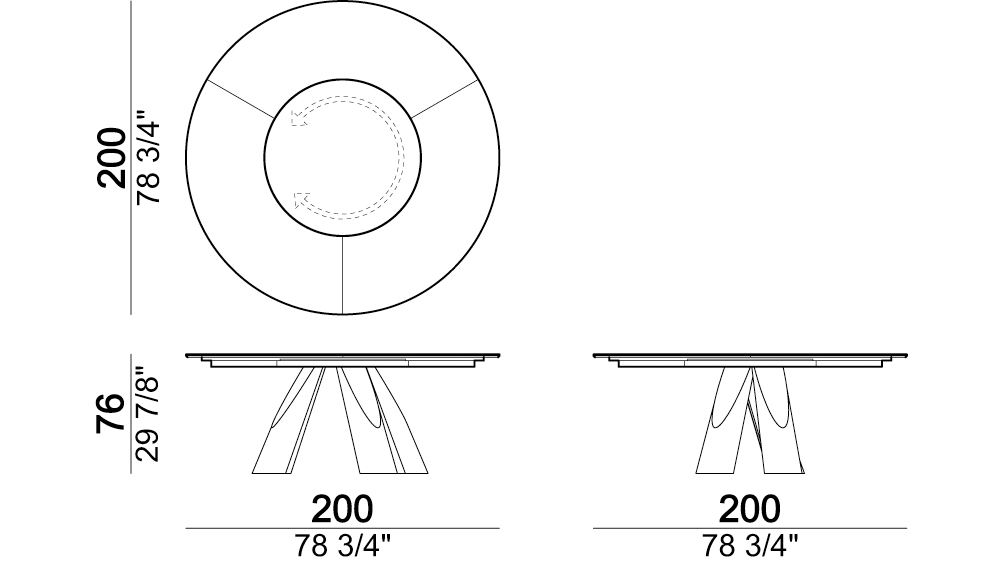 BASE: metal, finishes: titanium, black nickel or varnished micaceous brown or oxy grey.
TOP: Emperador or "Niveo white" marble with rotating tray "Lazy Susan", "Moon Grey" or "Slate Grey" marble.
ATTENTION: On Moon Grey marble top it is possible to apply a polyester lacquer protection with an extra charge.
Marble is characterized by porosity and cracking that, during the manufacturing process are filled with special resins or inserts in the same material. After the polishing the surface may present irregularities and natural micro holes, which, however, do not compromise the solidity of the product.
For the correct maintenance of all marble surfaces, it is recommended to use neutral detergents and no degreasers nor corrosive detergents. Acid substances may spoil the polished marble surface. It is also recommended to avoid contact with liquids and acid food and to remove immediately these substances if they accidentally come in contact with the surface.