JORDAN
design by Giuseppe Vigano'
The king of the court, a cultural icon of the 80s and 90s. Just say the name and you have an image, someone who defied gravity, someone who dominated his space and those around. So when Giuseppe Viganò took on the idea of Jordan, little was he to realise that such an iconic name could produce such a powerful design. A design that equally holds a power to challenge expectations and to be as symbolic. Jordan is a statement, a principle of great design and great construction. In fact, its uniqueness is that it is defying standard definitions, carving its own path when it comes to creating luxury in the armchair market. It did not need to be big, so it is not. It did not need multiple materials, yet it uses them. The stitching of the backrest becomes a glamorous detail, the shell is made of polyurethane and the base is equipped with a return mechanism. Finally, it can be upholstered in either fabric or leather. Challenging expectations is the secret and Jordan does it with ease.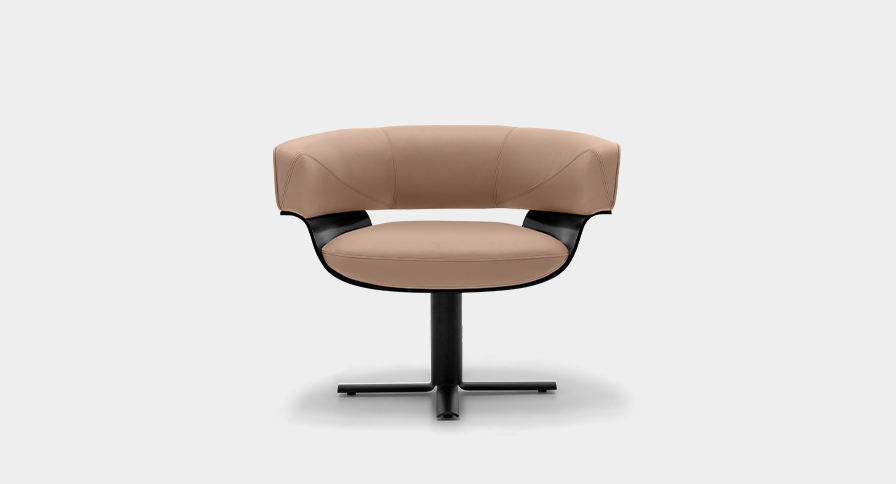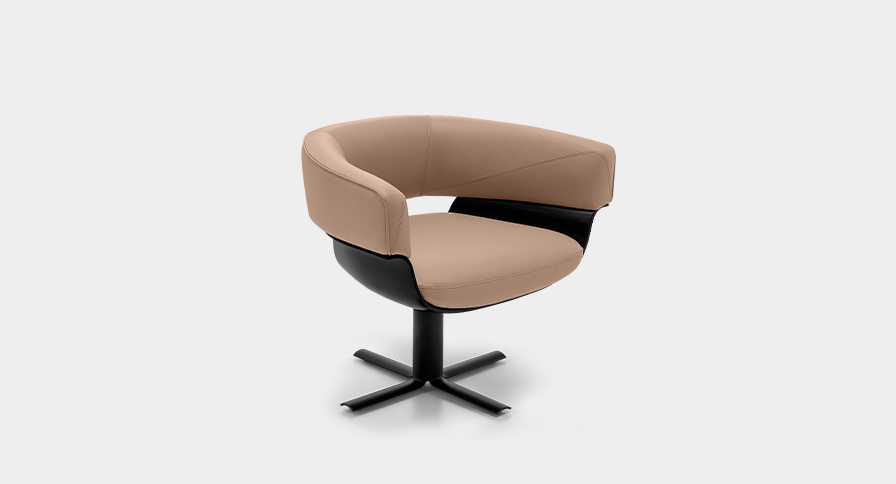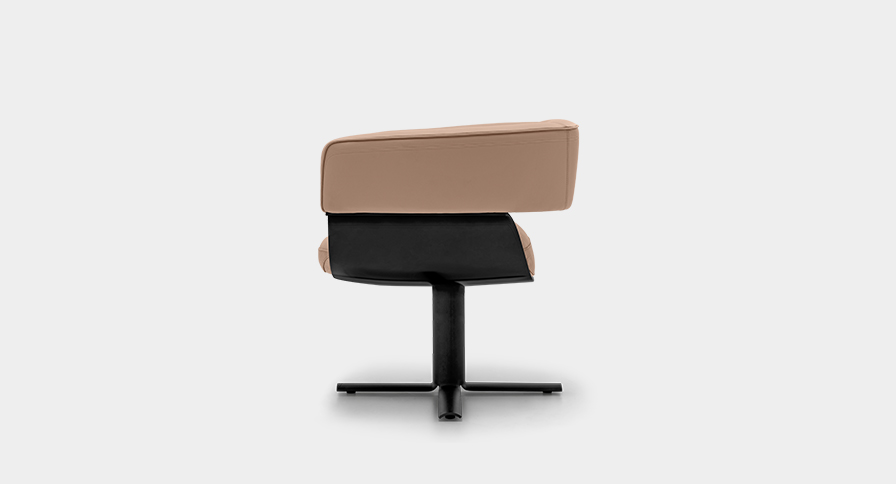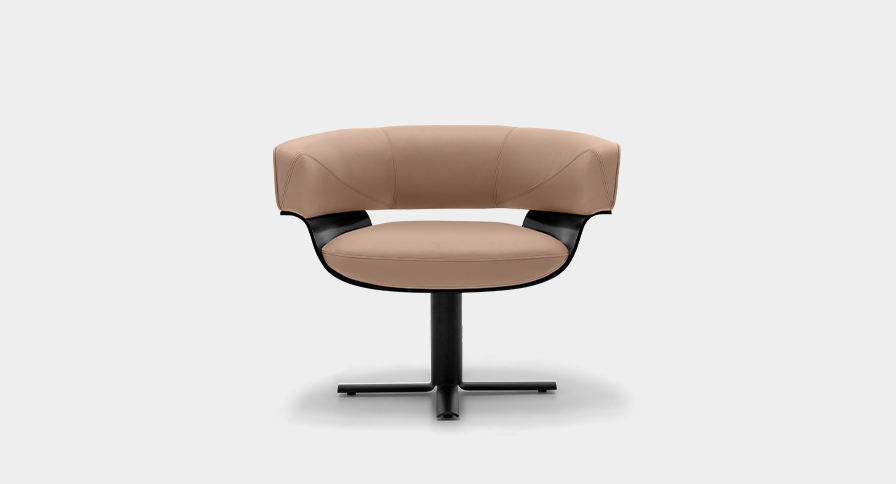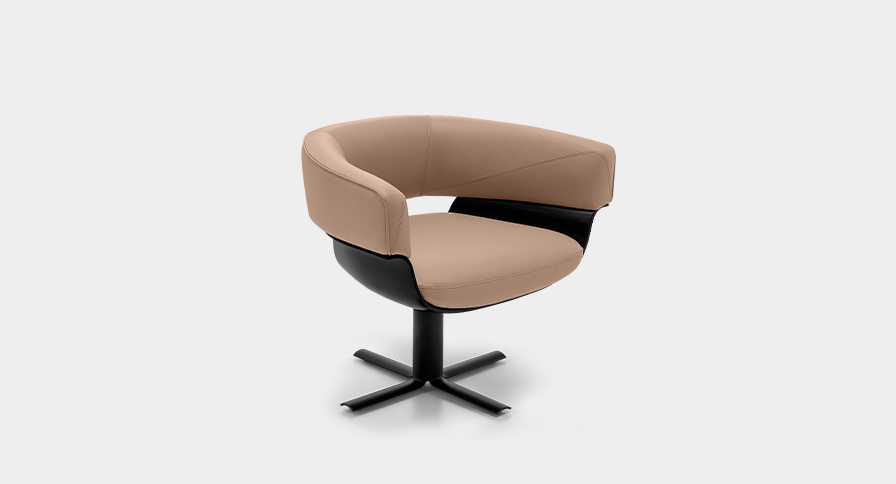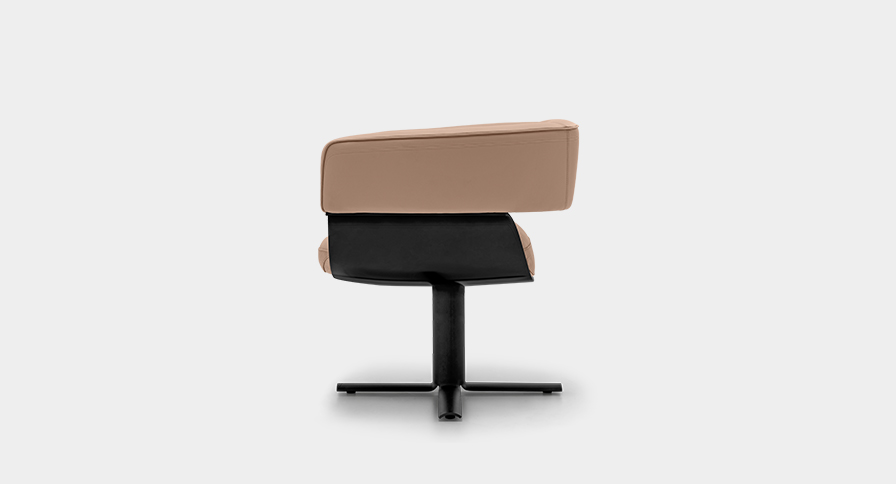 STRUCTURE: polyurethane shell, light grey (RAL 7044), beige grey (RAL 7006) or black (RAL 9005). Back structure in metal.
BACK UPHOLSTERY: multi-density expanded polyurethane (40-PH+HR30-28) covered with resin wadding 100 gr.
SEAT UPHOLSTERY: multi-density expanded polyurethane (PF50FR+HD60+V3316) covered with synthetic lining 180gr.
BASE: metal, with swivel-return mechanism, finishes: liquid burnished or varnished micaceous brown or oxy grey.
SEAT HEIGHT: 46 cm.
ATTENTION: the back cover is not removable whereas the seat cover is removable.