MANTA
design by Giuseppe Vigano'
When you ask, "what should a modern chaise-longue look like?" the answer, it seems, is Manta. A composition of classical lines that take a life of their own in this stunning new design. Supported with an isometric sculpted frame it intelligently pierces the structure at specifically engineered points, making Manta float and accentuate all the lines of its developed structure.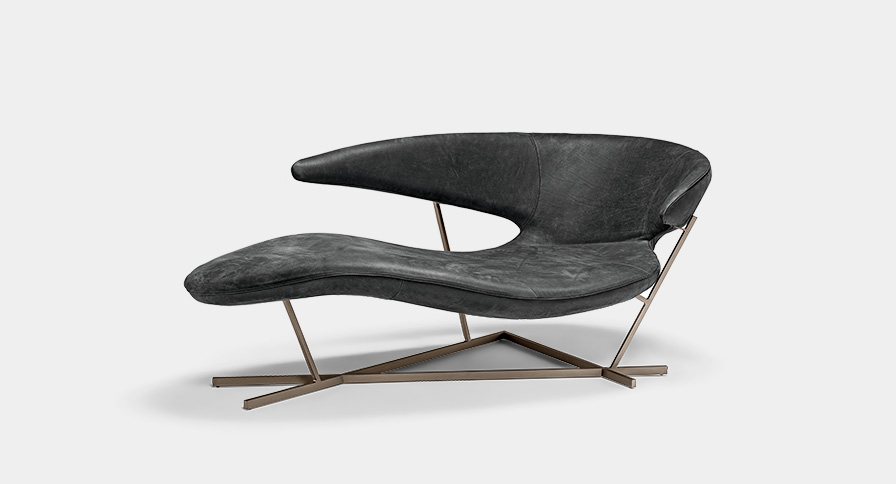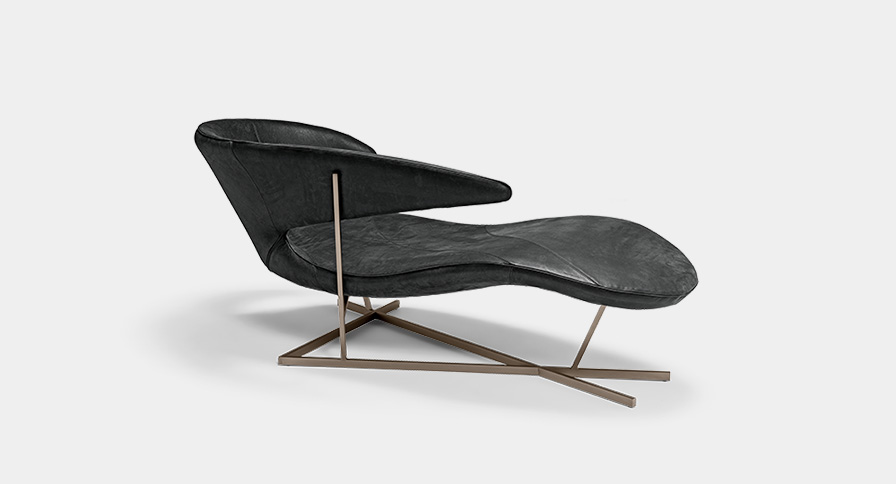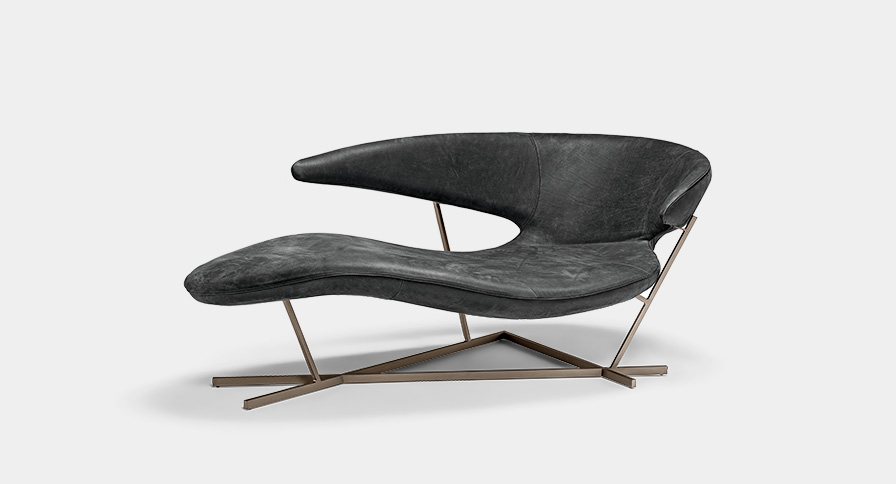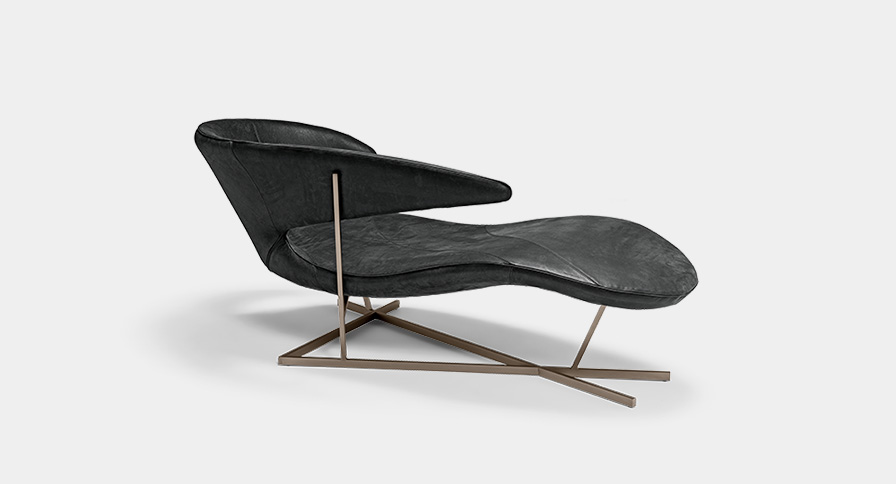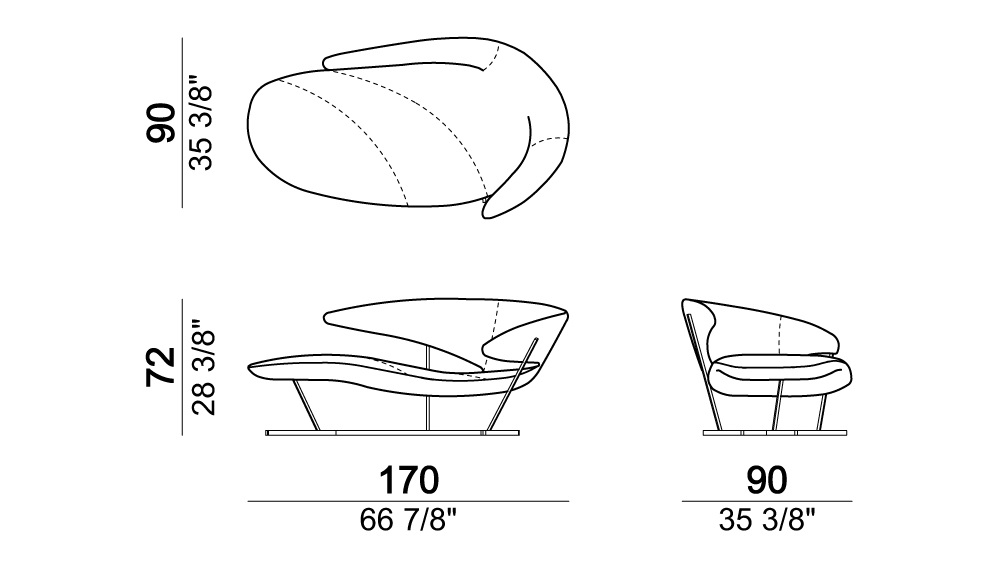 STRUCTURE: metal.
UPHOLSTERY: cold-expanded polyurethane of varied densities covered with coupled synthetic lining 3 mm.
SEAT HEIGHT: 35 - 42 cm
BASE: metal, finishes: titanium or brass or varnished micaceous brown or oxy grey.