SIN SEATY
design by Giuseppe Vigano'
At first glance, you understand the reason behind the name; there is a darkness that pierces a designer's mind, one that would be normal in a world of superheroes and super villains, Sin Seaty is an acute homage to the graphic illustrators we have come to admire over the years. Look closely and you will notice a harmonious design that picks up on the female silhouette, a quilted back that can be made into any of the Arketipo fabric or leather range and a development of slim lines running throughout the design. Design is never fixed, it's a fluid appreciation of everything around us; who says graphic novels can't be just more inspiration. Sin Seaty is proof of that.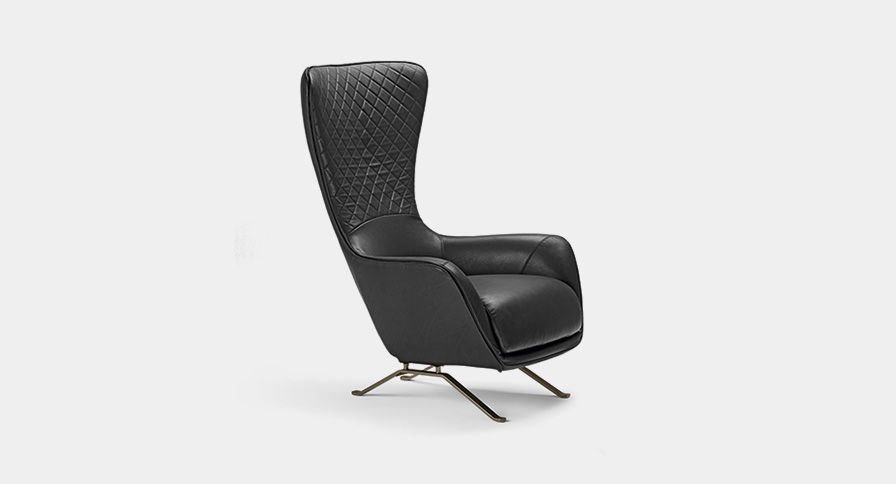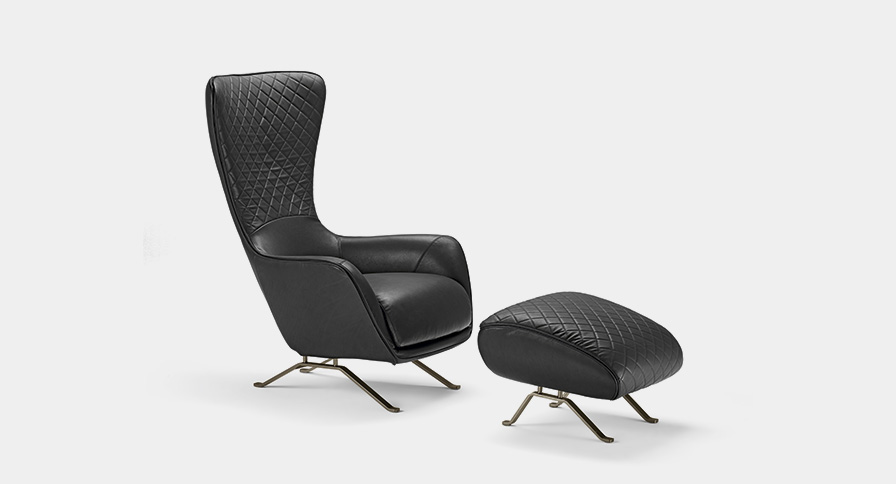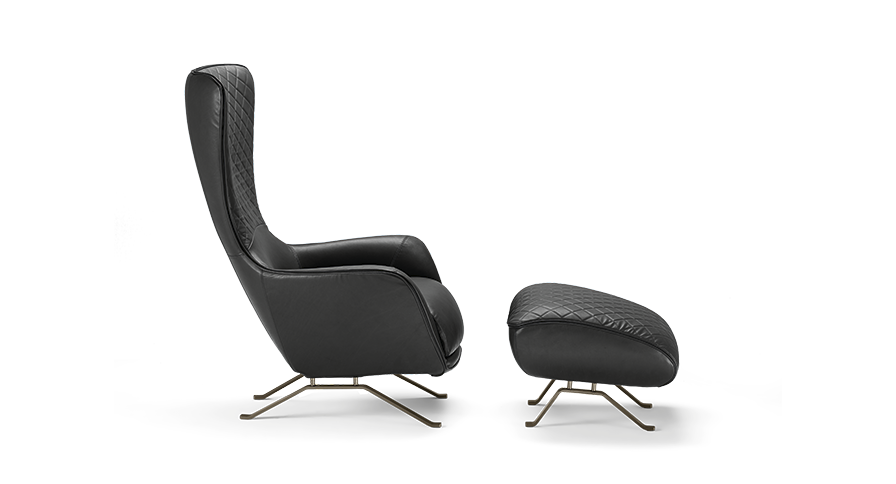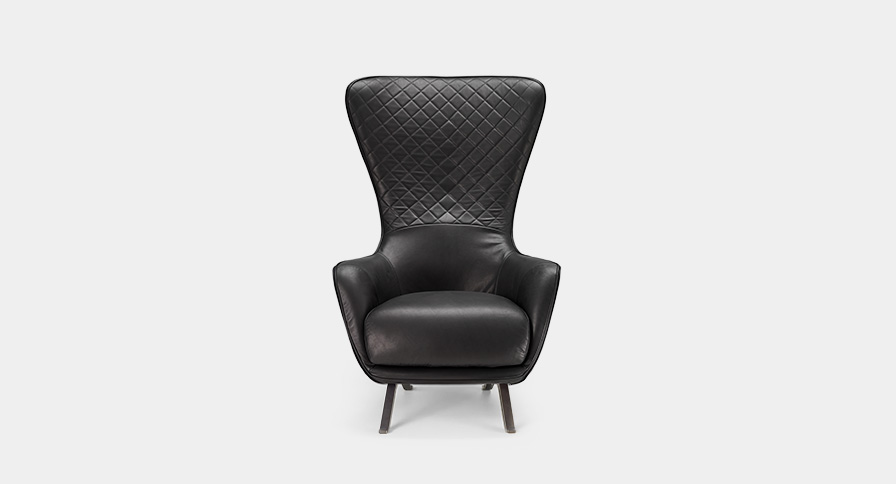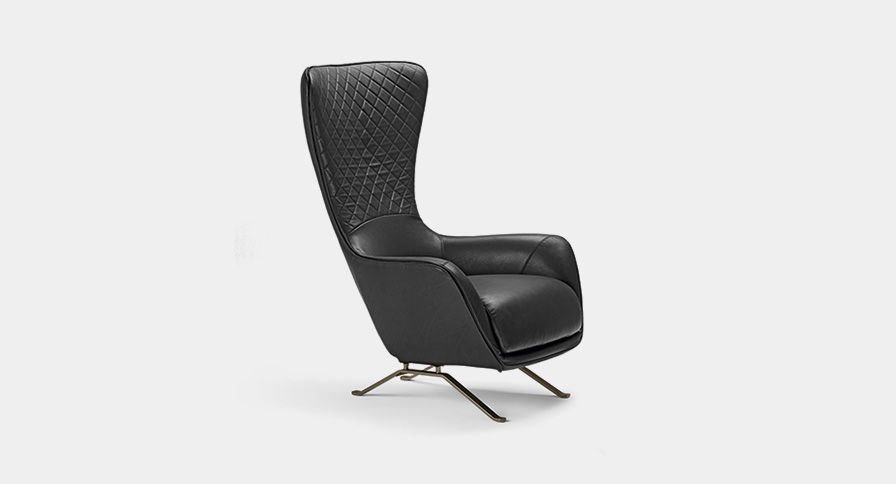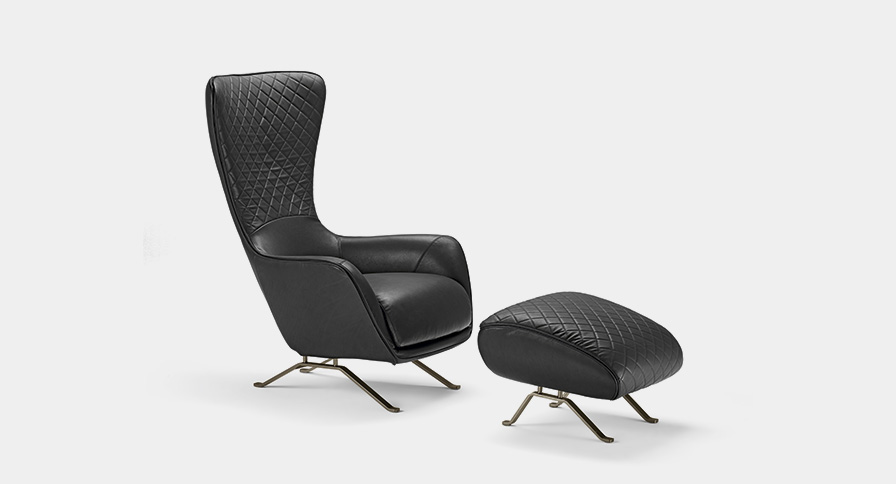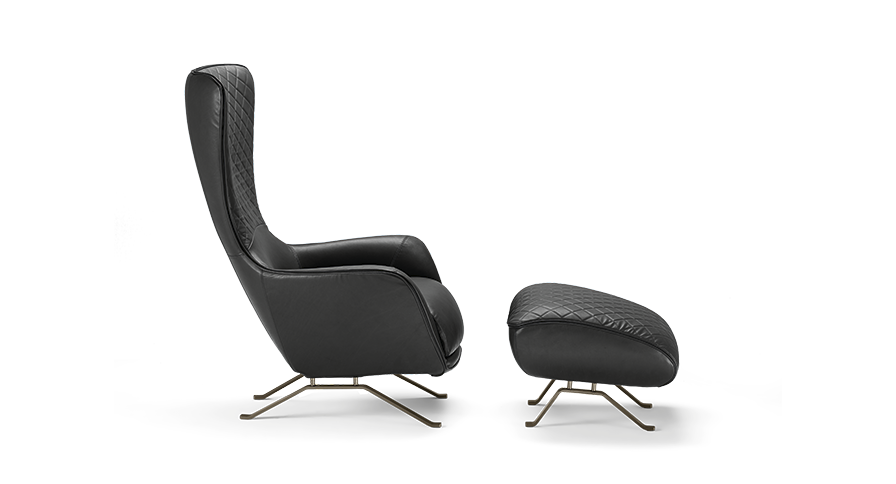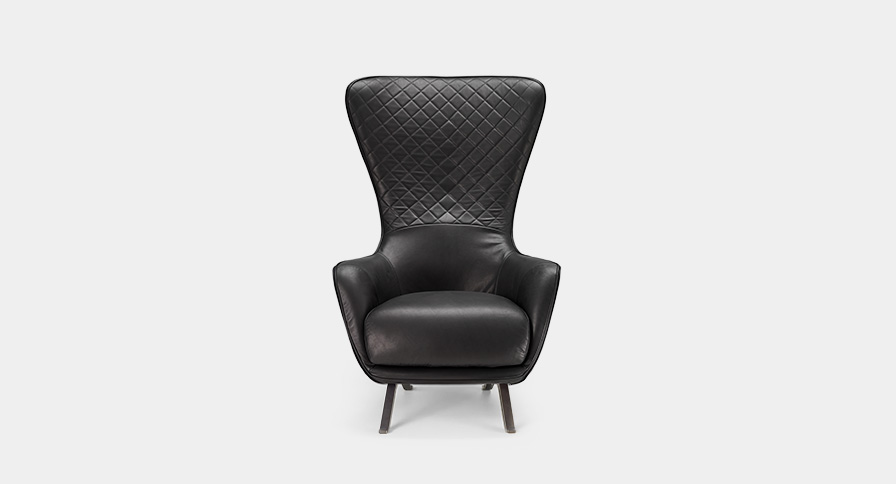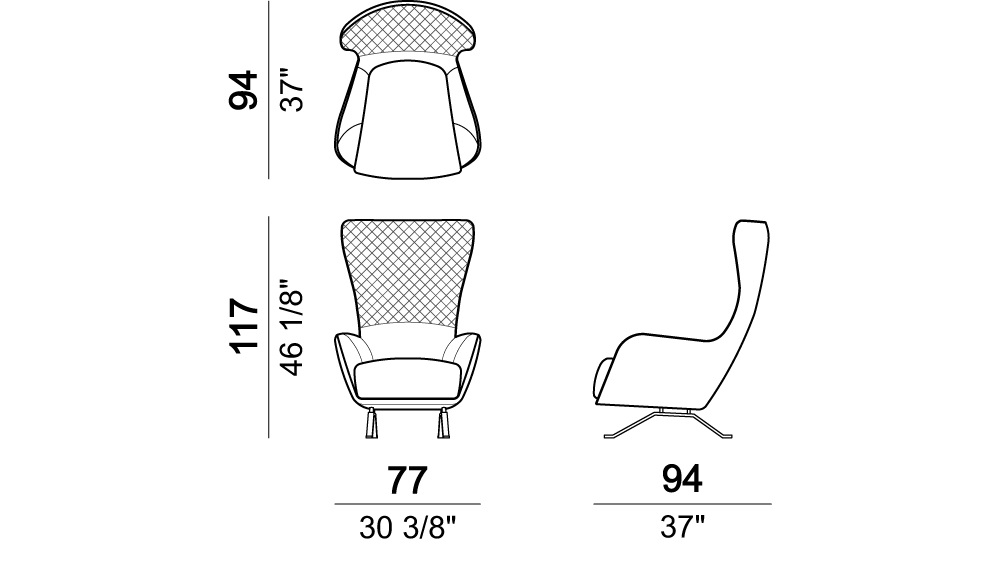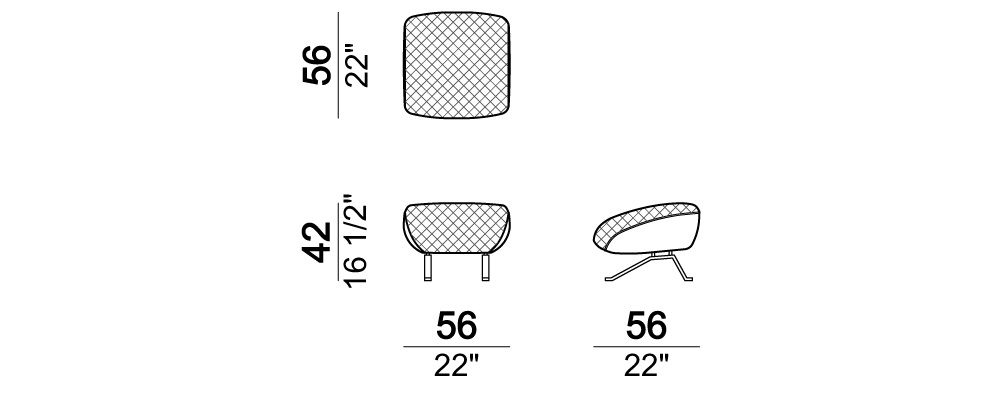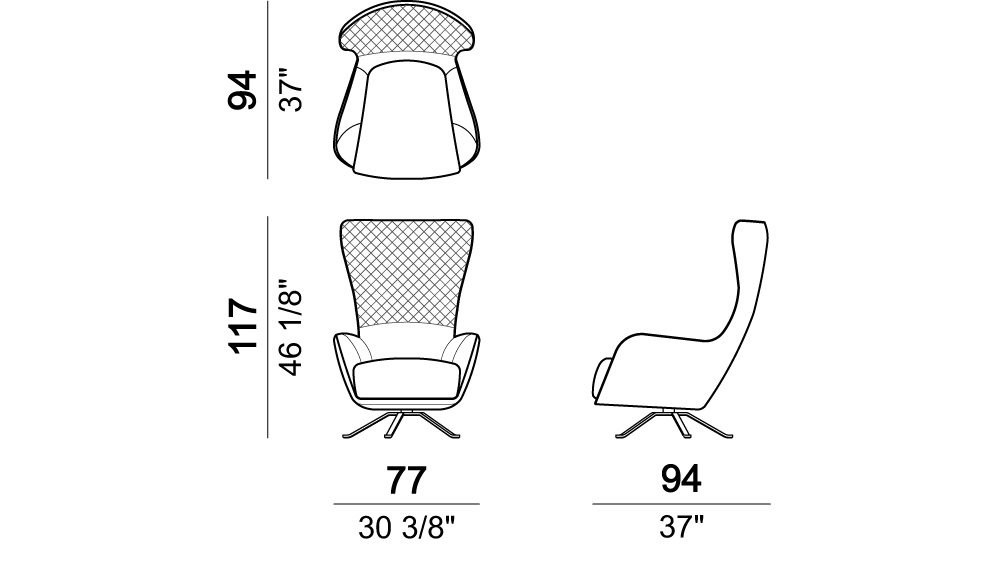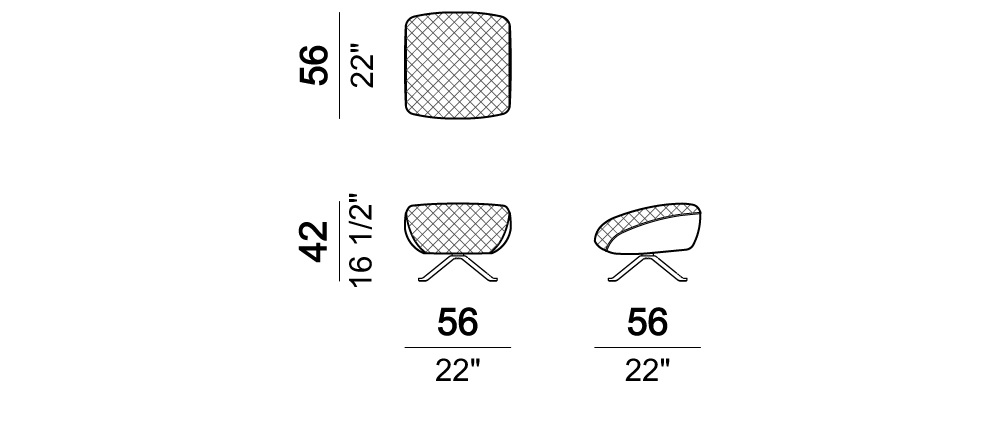 STRUCTURE: armchair: metal, pouf: wood.
ARMCHAIR STRUCTURE PADDING: cold-expanded polyurethane.
ARMCHAIR SEAT AND POUF PADDING: non deformable polyurethane D35 covered with synthetic lining 230gr.
QUILTED BACK AND PIPING: available in fabrics and leathers of Arketipo collection, excluded the following collections: Duchess, Fusion, Mousse, Moiré, Deep, Dynamo, Topaz and leather Pelle Leonardo. It is possible to use colours or materials different from the rest of the cover, with an extra charge.
SEAT HEIGHT: 42 cm
ARM HEIGHT: 55 cm
FEET AND SWIVEL BASE: metal, finishes micaceous brown or titanium.
CLEANING INSTRUCTIONS: if the cover is in leather B/3155 - 3156 - 3157 - 3158, there is no cleaning procedure that can be used. For all the other leathers of Arketipo collection the cover can be dry cleaned in specialized laundries. If two fabrics have different cleaning procedures, please follow the most restrictive one.