NASH
design by Mauro Lipparini
There is nothing uniform about design. It's about ideas that search for a new direction, defining new grounds or changing landscapes along the way; Nash is shifting ideas about "normal". Nash is a constant iteration of angular design, one that asks questions of the designer and the owner, one that understands that "anything but normal" will do. A modular concept where the sofa can be made into multiple variations makes Nash an Arketipo design, but what separates Nash is that any combination provides angular flow. The backrests to the seats, the armrests, large or thin, to the beautifully constructed feet, from inversion to angles pointing outwards, Nash is a modular design concept that understands when it comes to making a statement, only a combination of the unique will make an impact.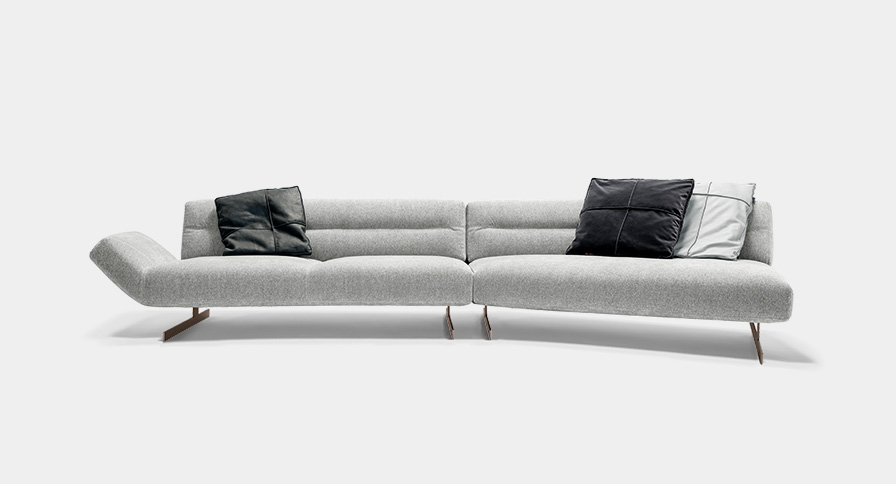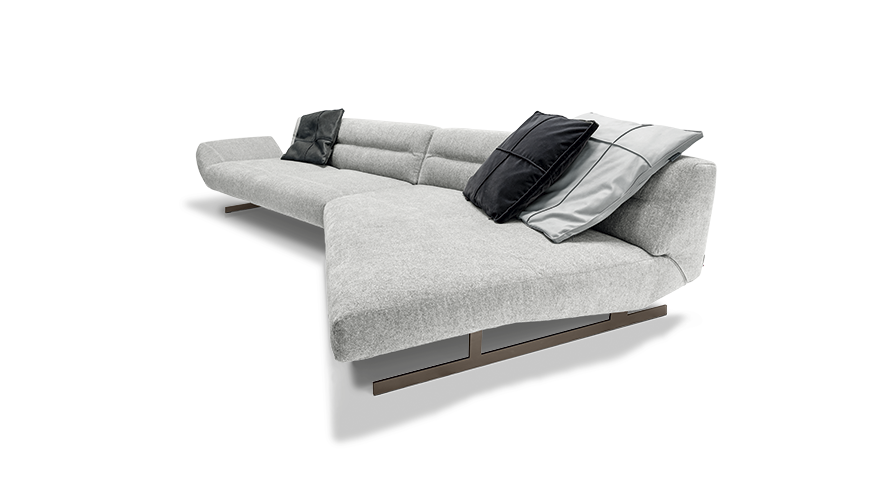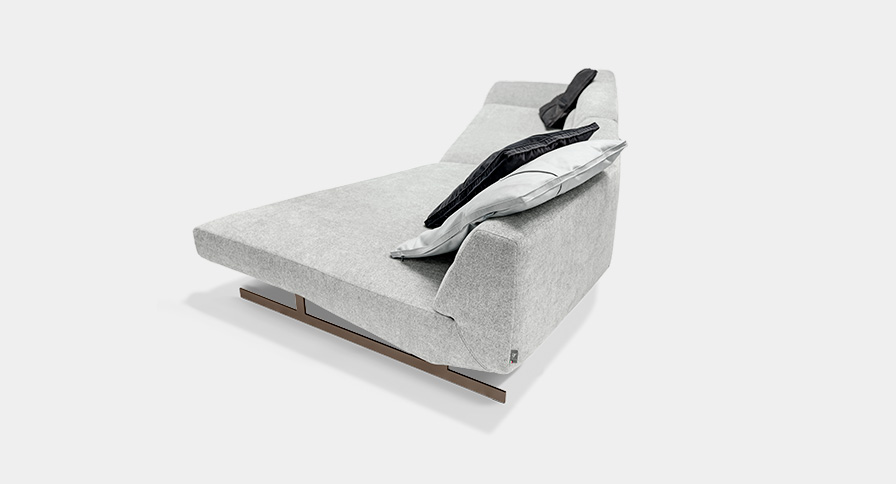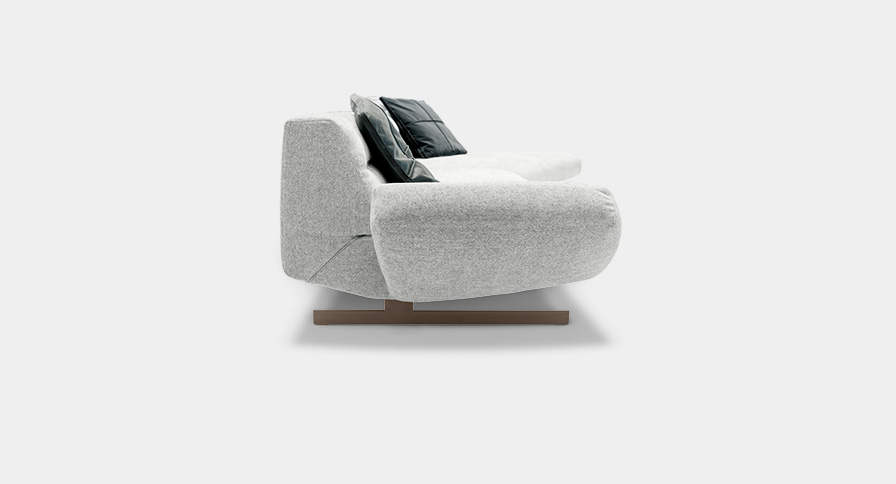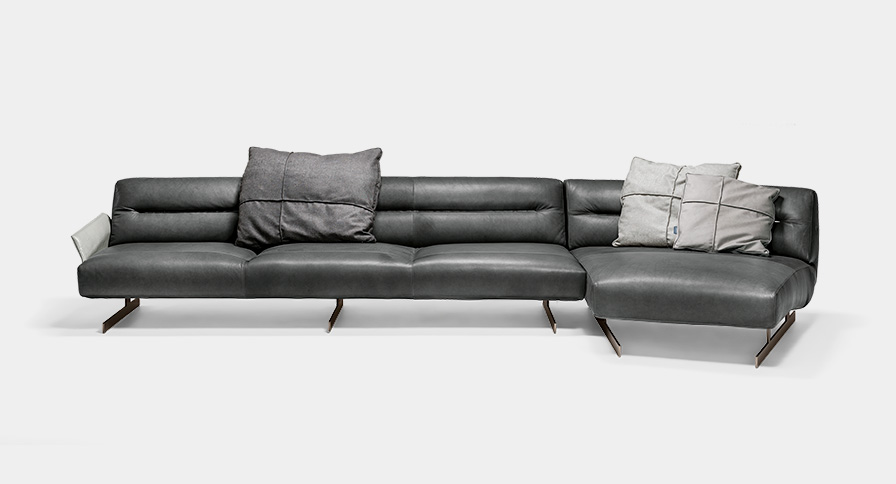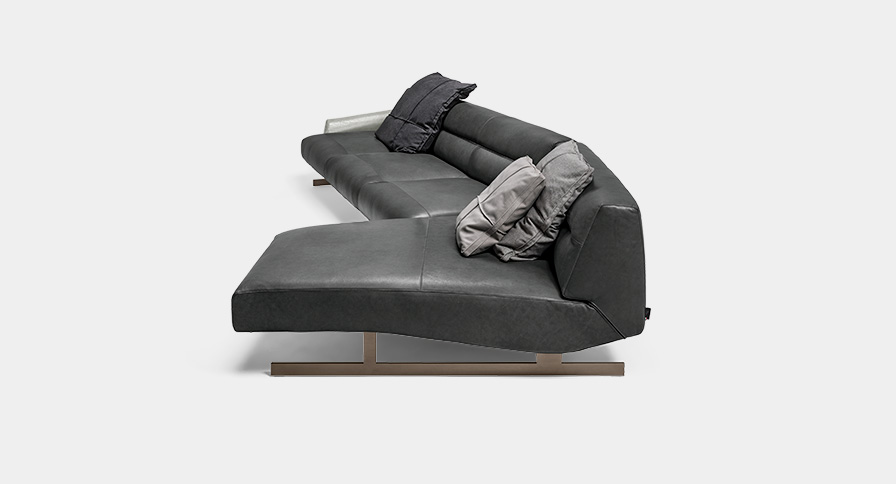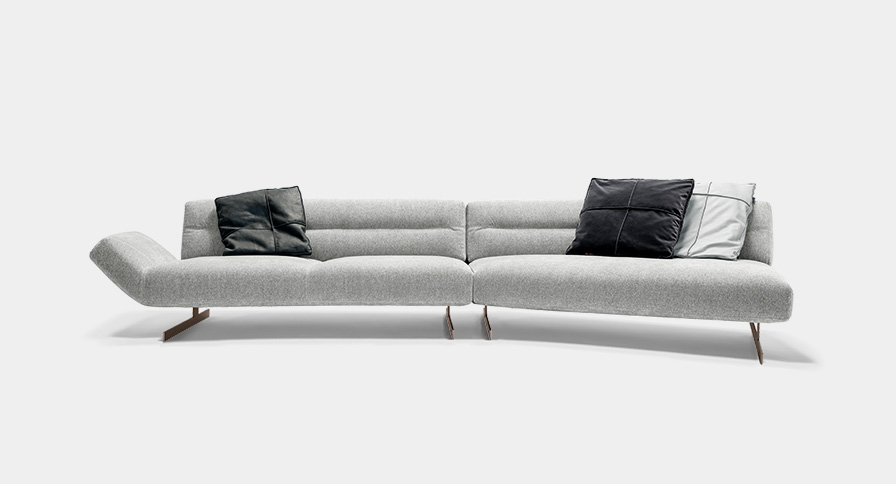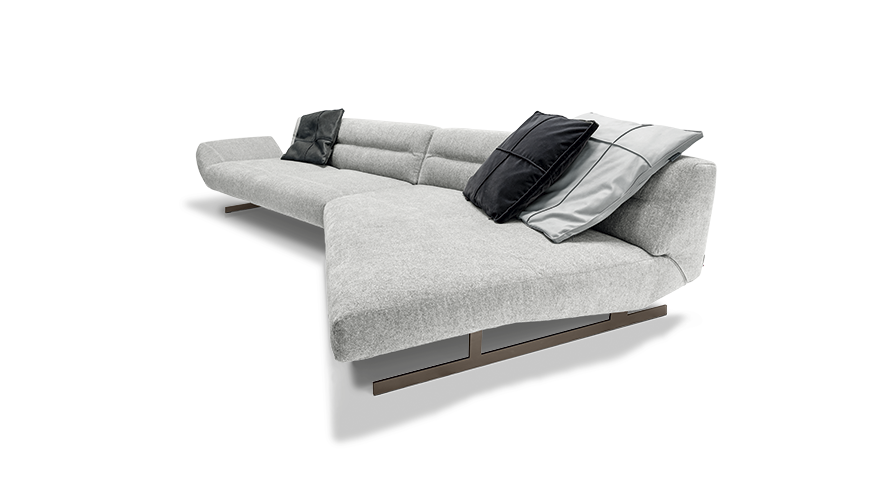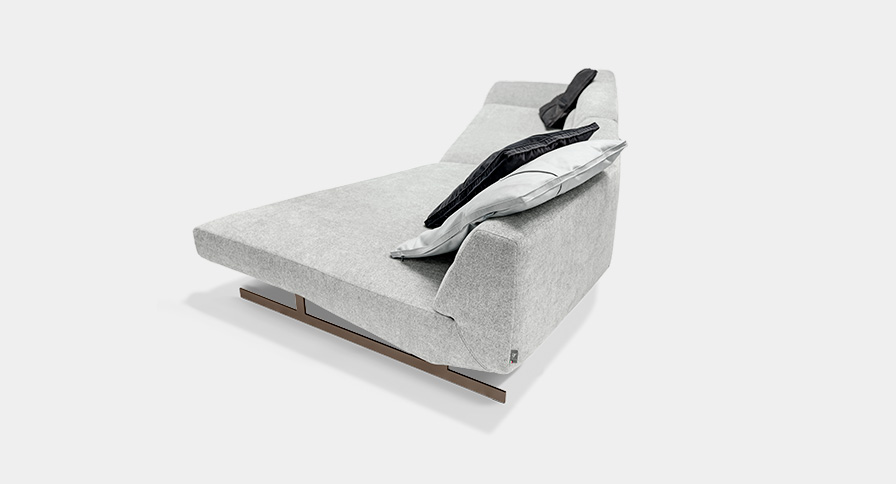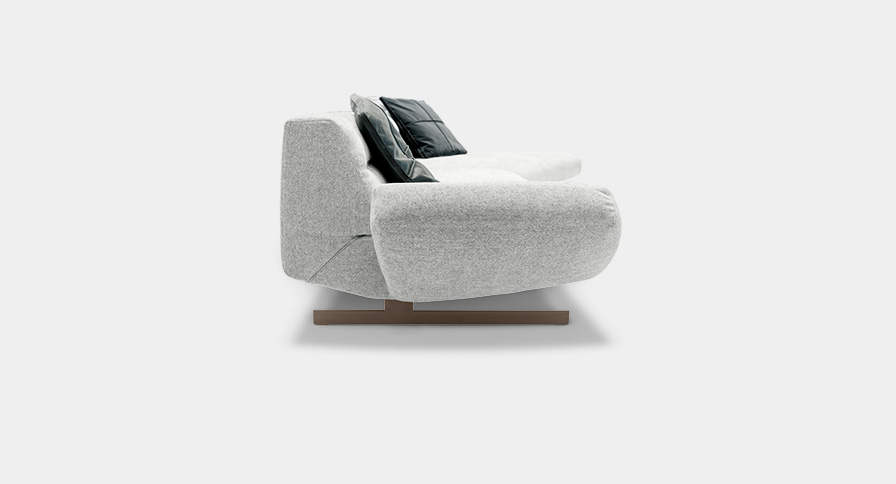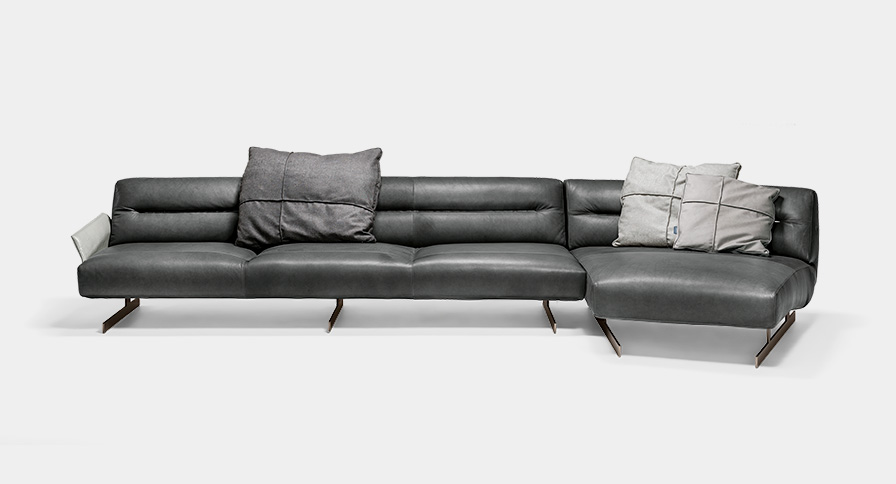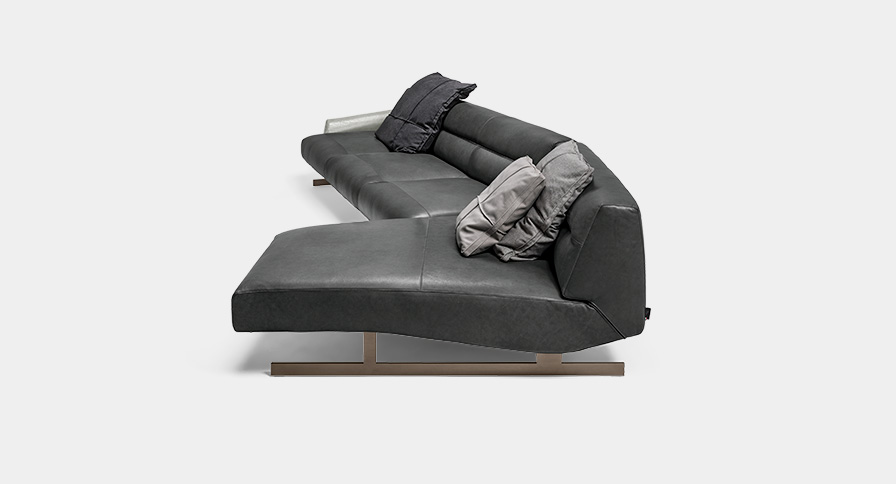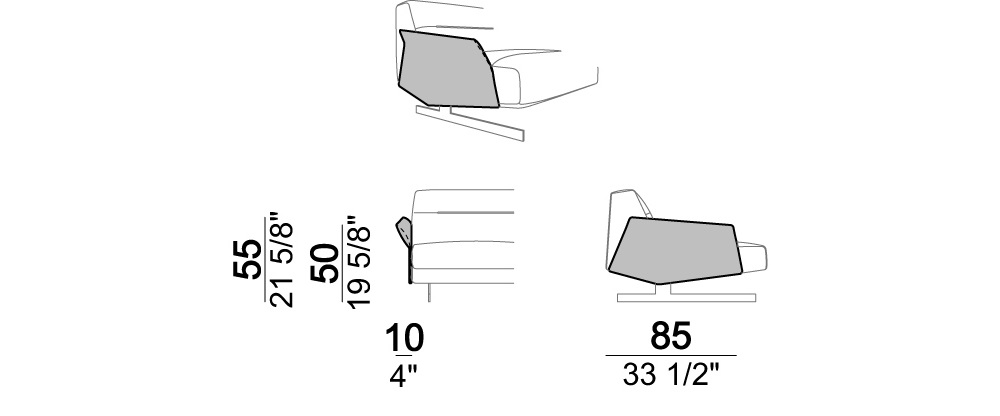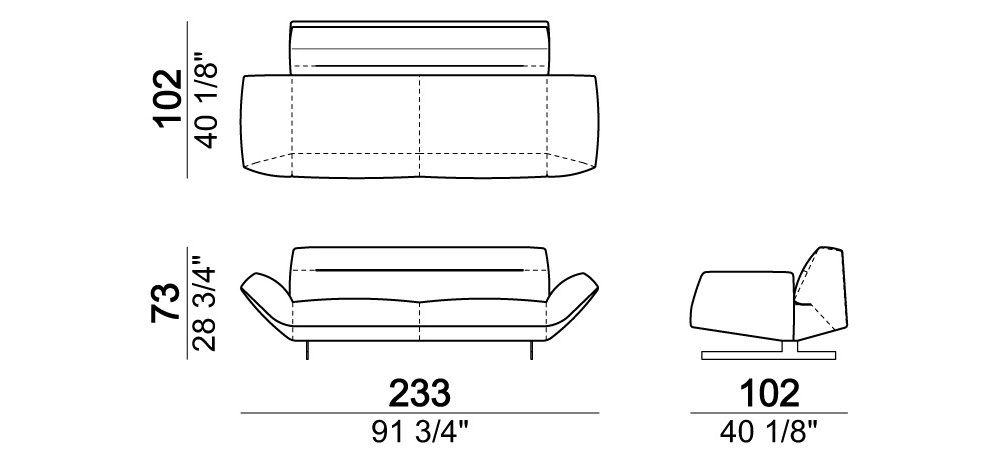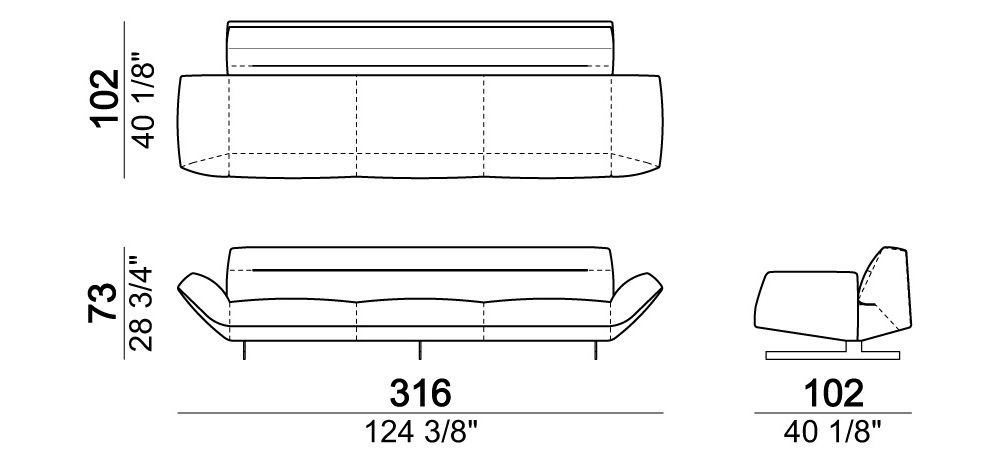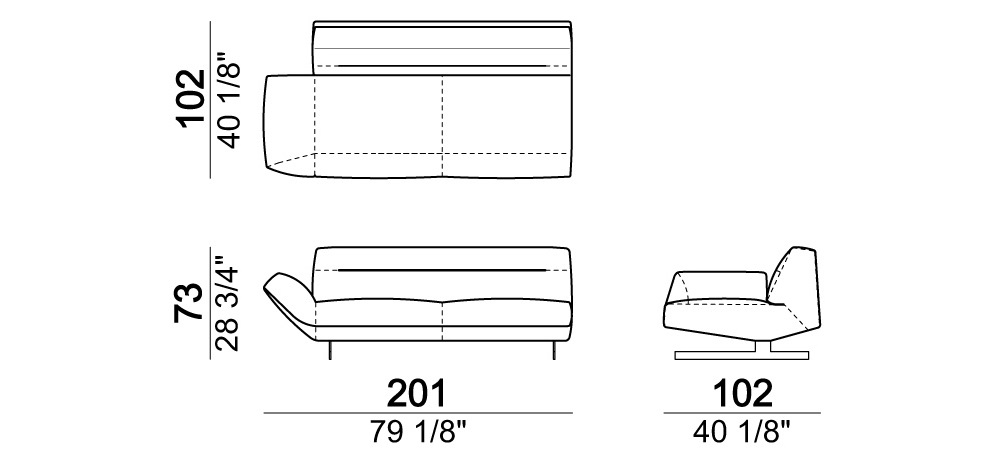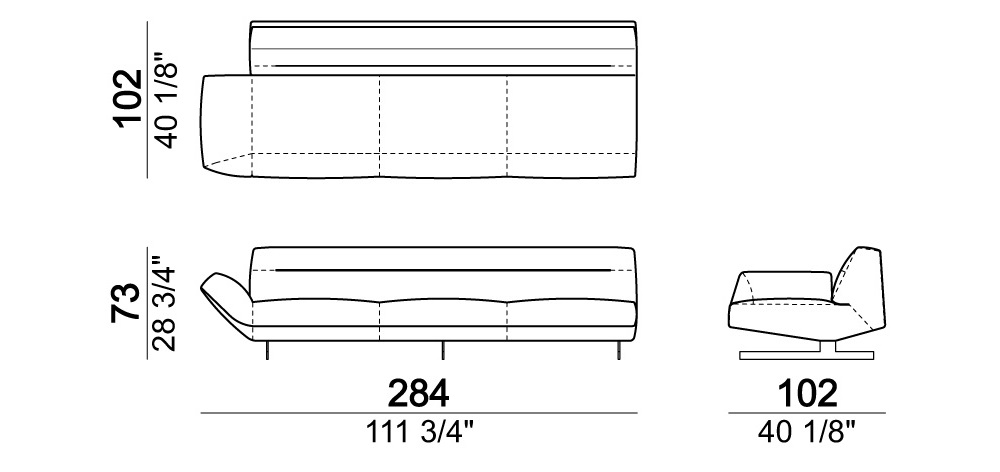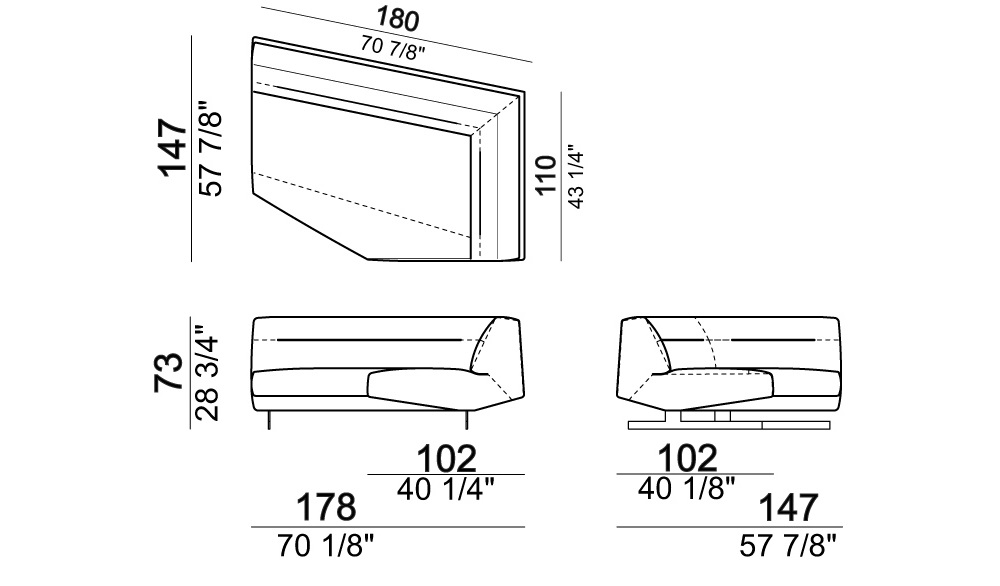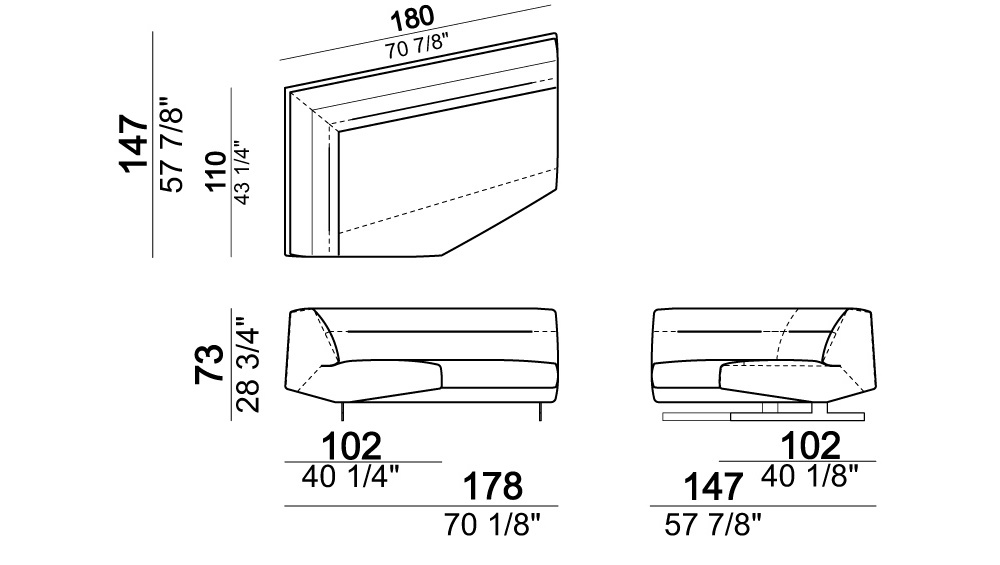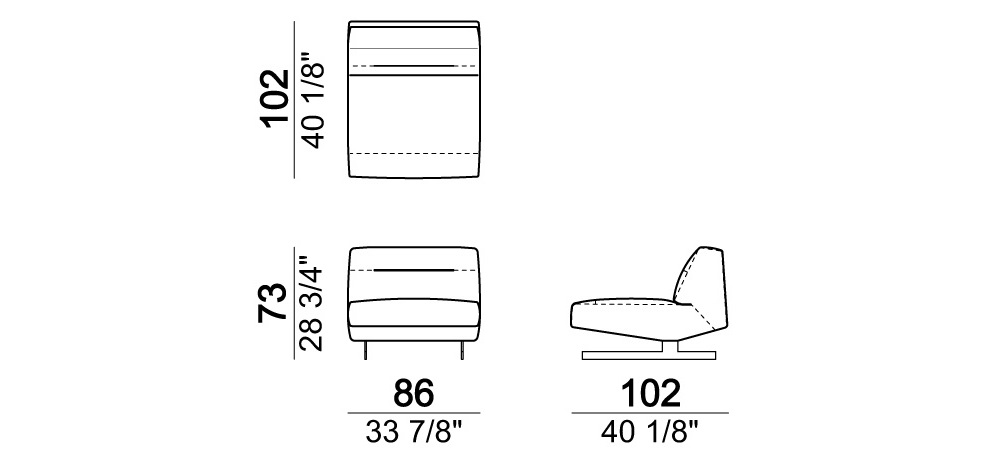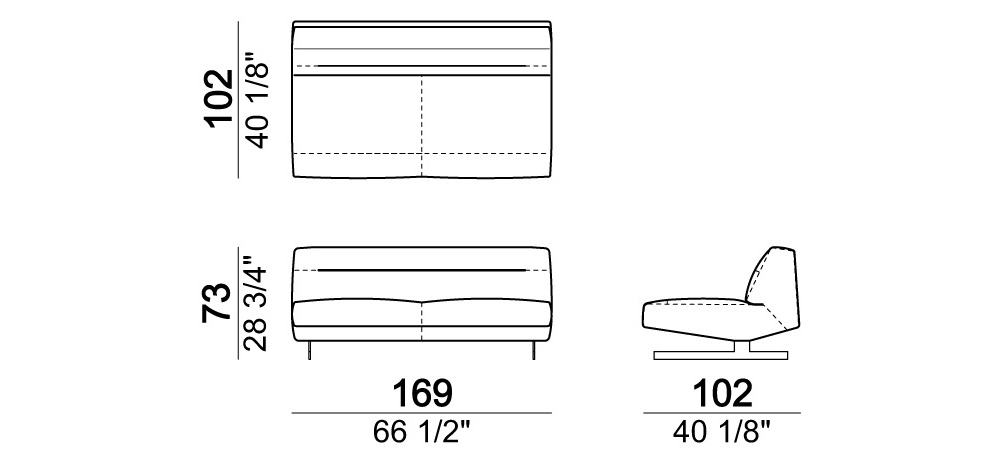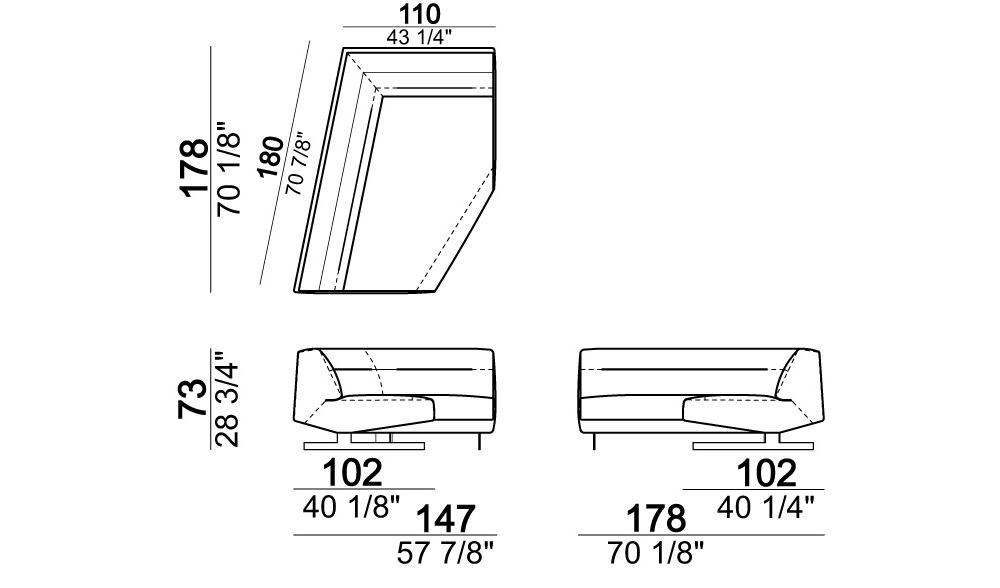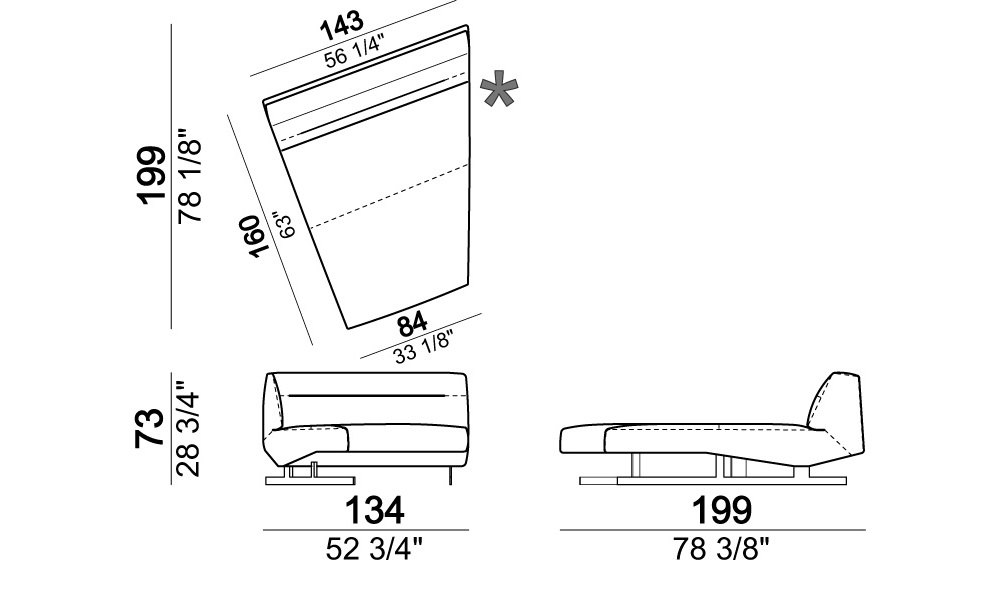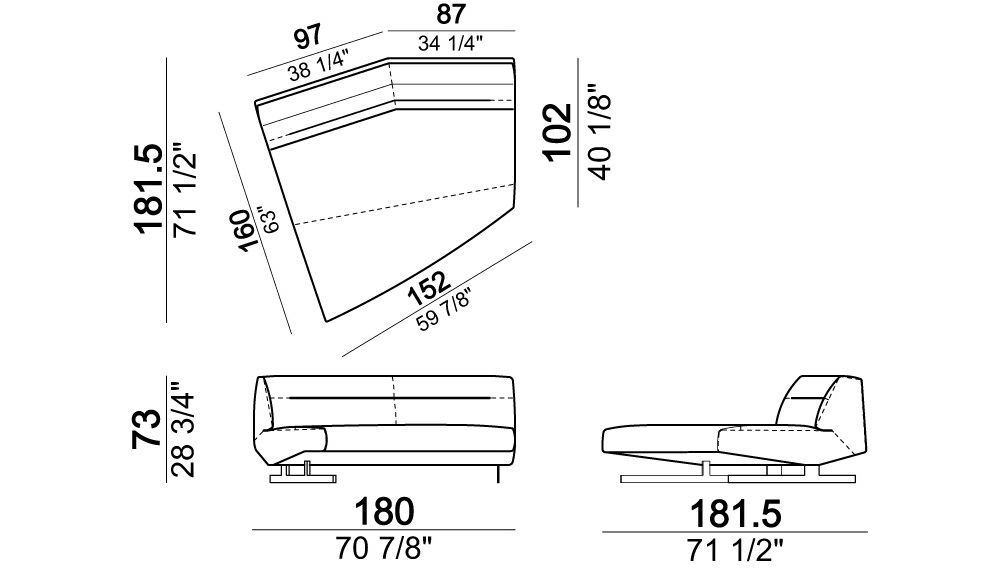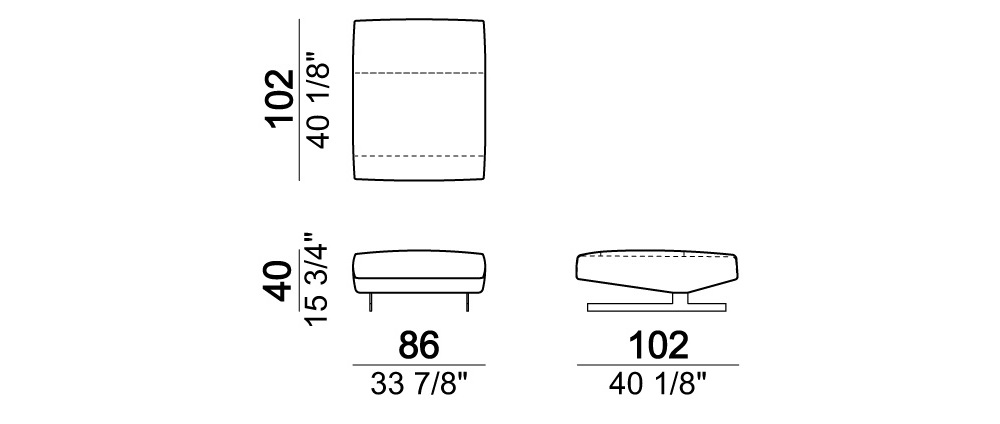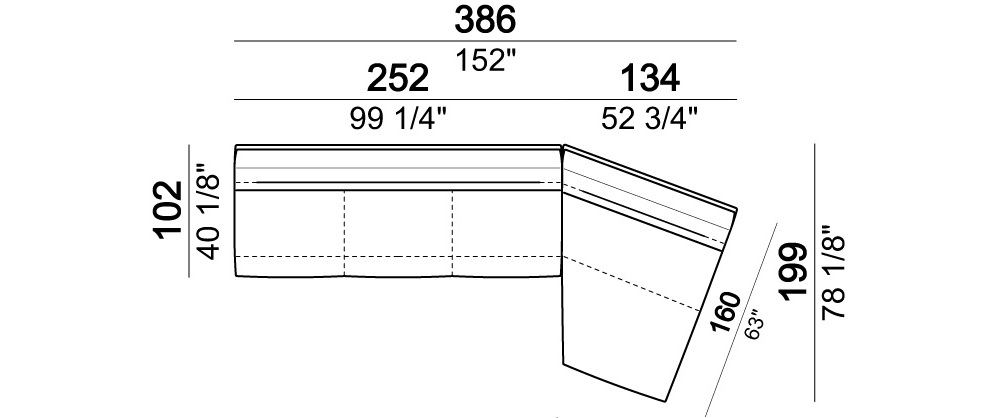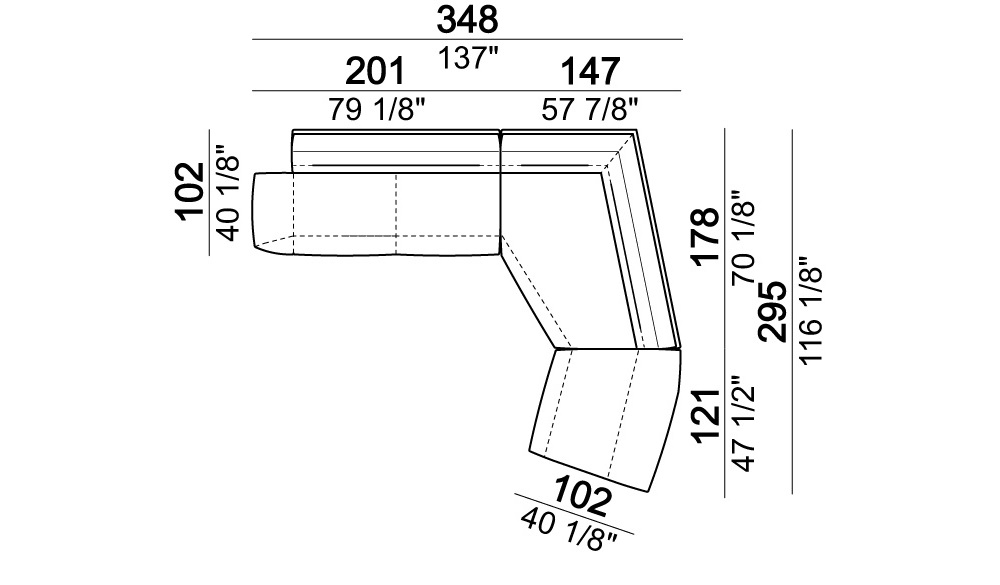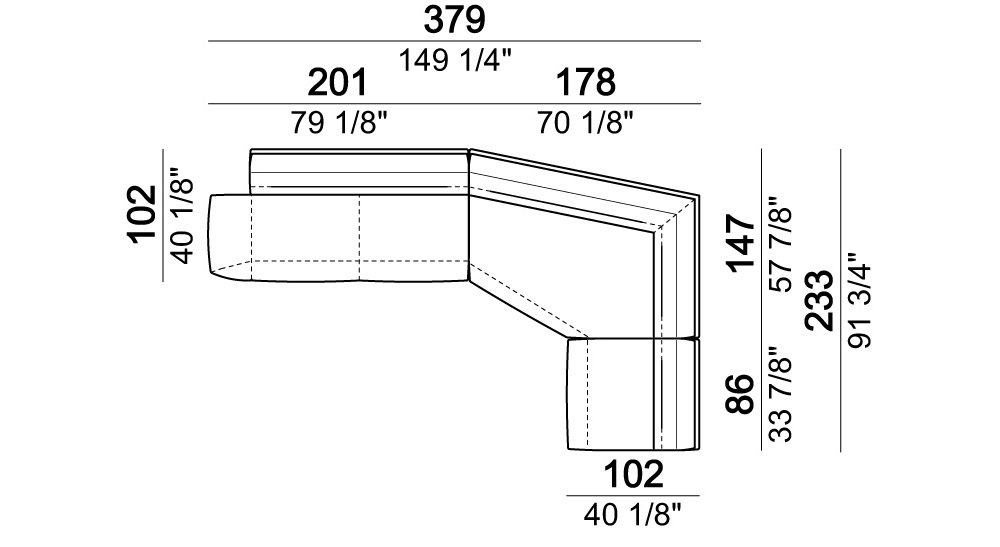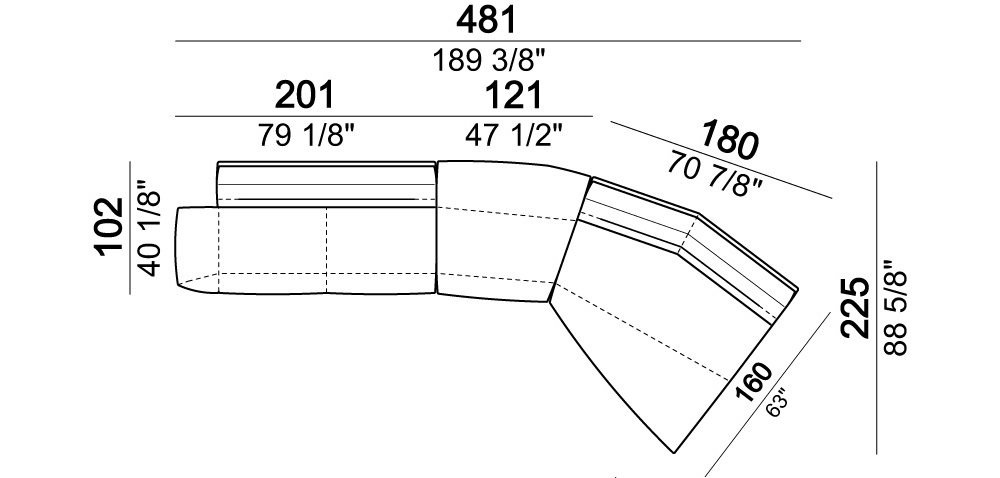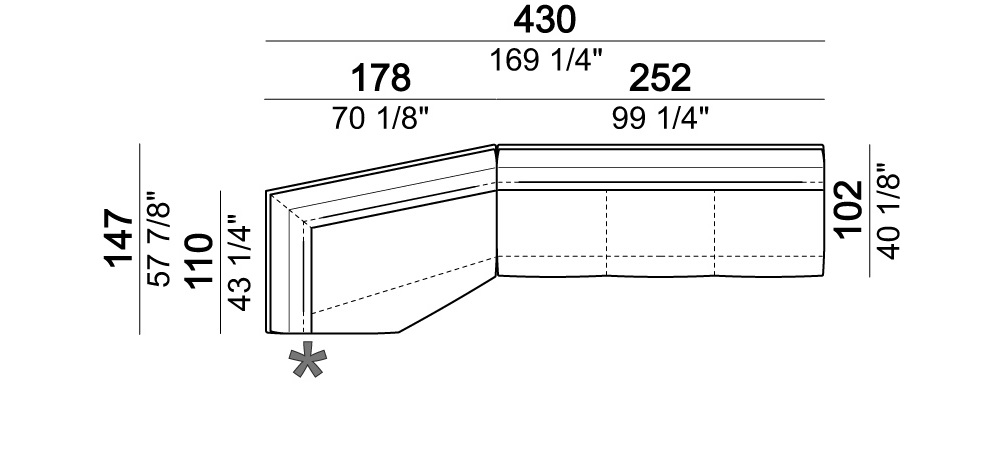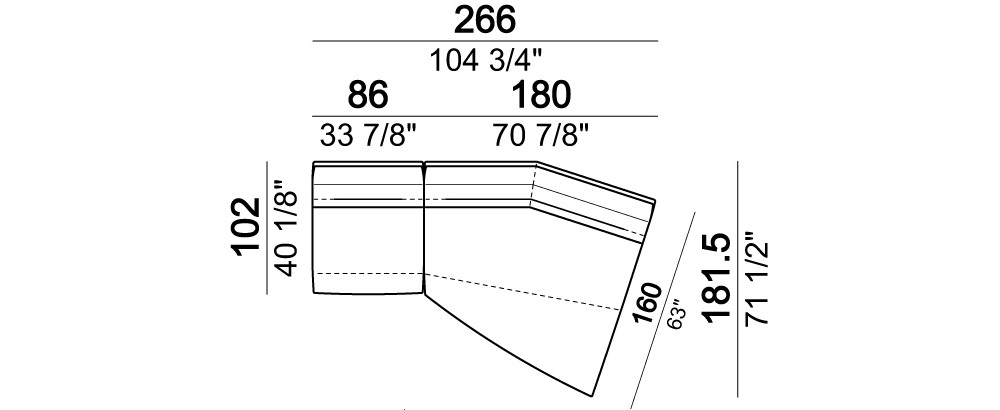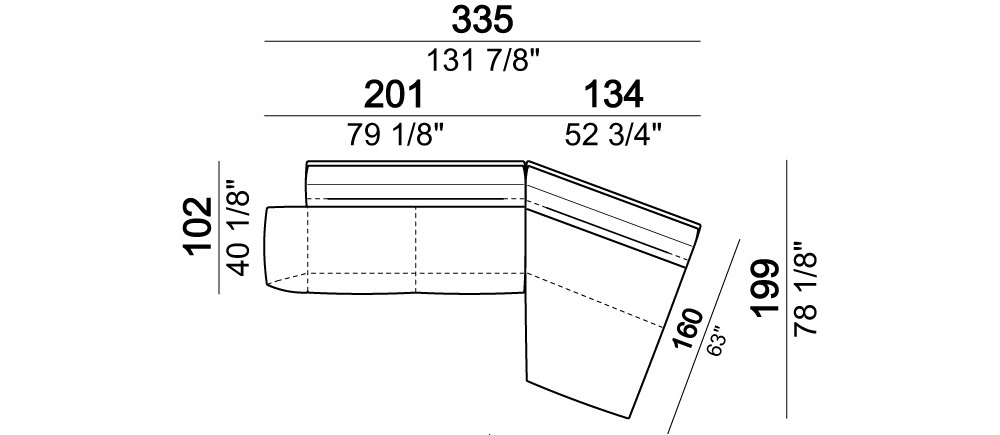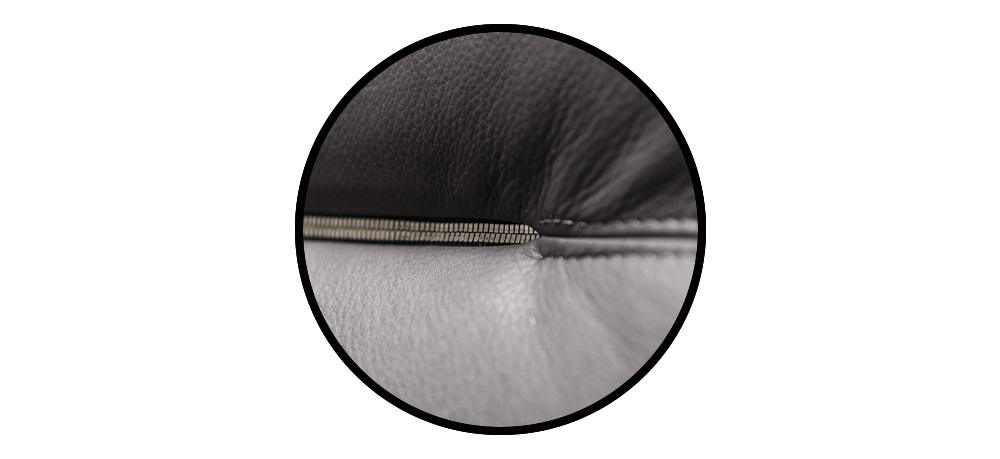 STRUCTURE: metal.
STRUCTURE UPHOLSTERY: structure and back in expanded polyurethane of varied densities (HR30-28 + NF21-20), covered with synthetic lining 380gr. Seat in expanded polyurethane of varied densities (HR36-36 + limpha 40M + SOFF35s), covered with synthetic lining 380gr.
SPRINGING: elastic belts.
ARM: cold-expanded polyurethane. Attention: available only in leather.
SEAT HEIGHT: 40 cm
ARM HEIGHT: 56 cm (fix); 50/55 cm (with arm in leather 6109760 + 6109761).
FEET: metal, finishes: titanium or black nickel or varnished micaceous brown or oxy grey, h.12,5 cm.