WINDSOR
design by Manzoni e Tapinassi
Design is no different to your favourite artist, musician or even dish; there are times when one thing will do for all occasions; this is the idea behind Windsor, a couch that sets a bar in any living quarter. Chateau's to metropolitan life, our needs in either remain at the core, the very same, so why must furniture be distinguished as a one space design? Why can't design encapsulate a vision of living rather than living capture one idea? Made by hand there is no hiding the details and attention to material and design in this unique collection. We are capturing life, a way of living to be precise with Windsor because its style isn't a compromise on your room, it accentuates it, no matter where you live.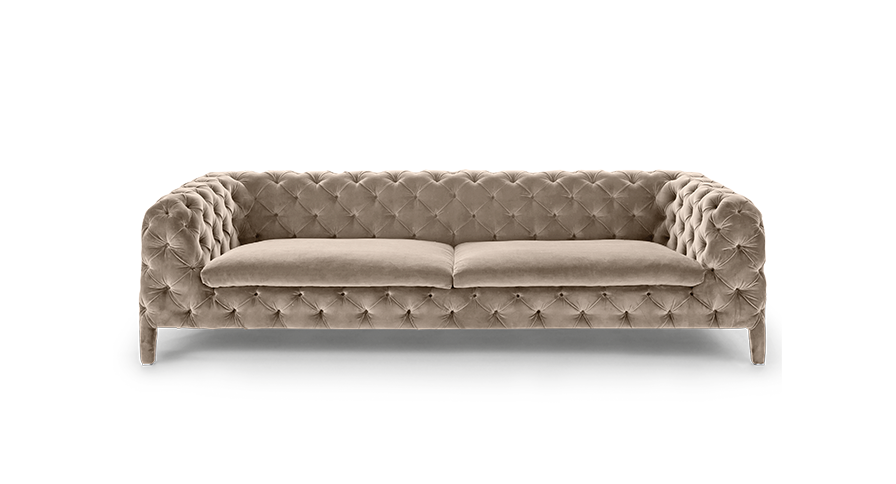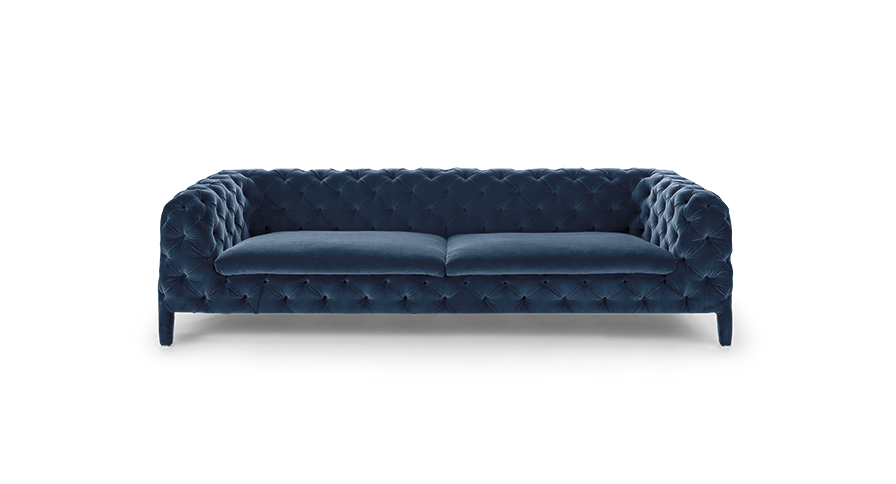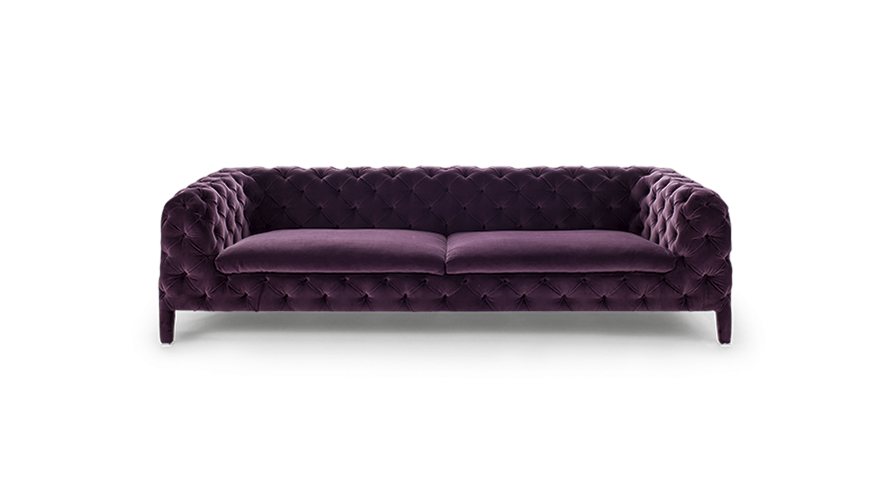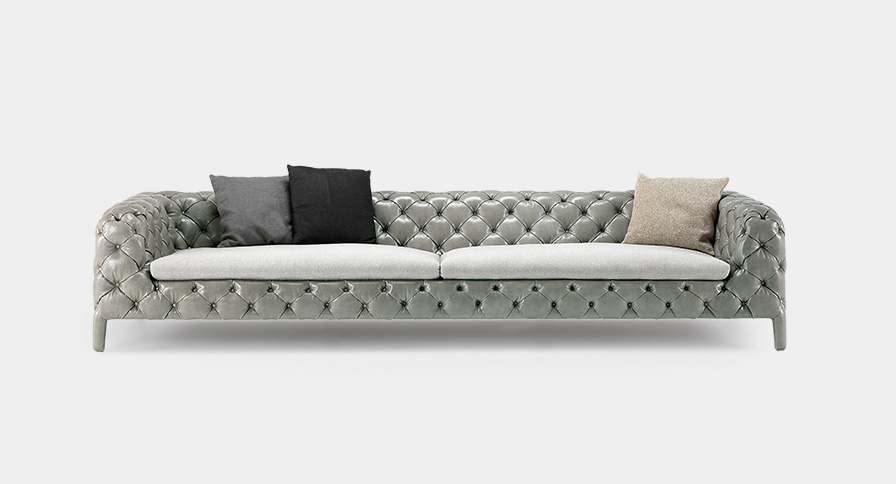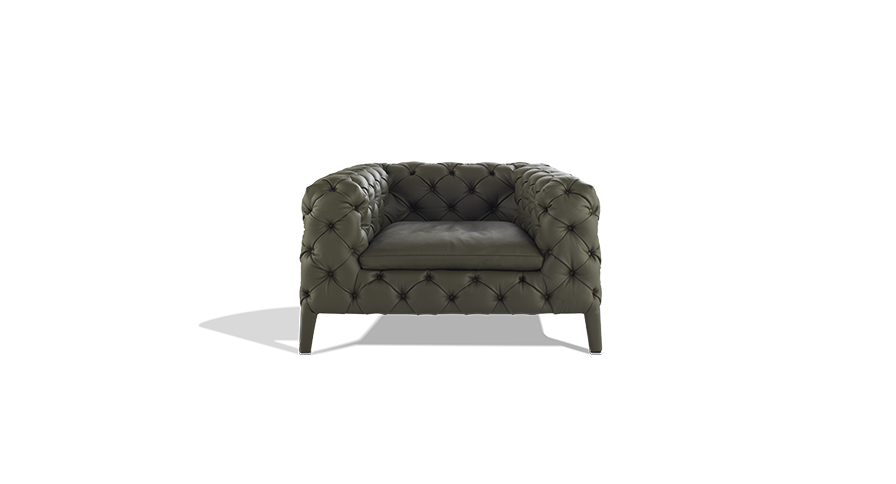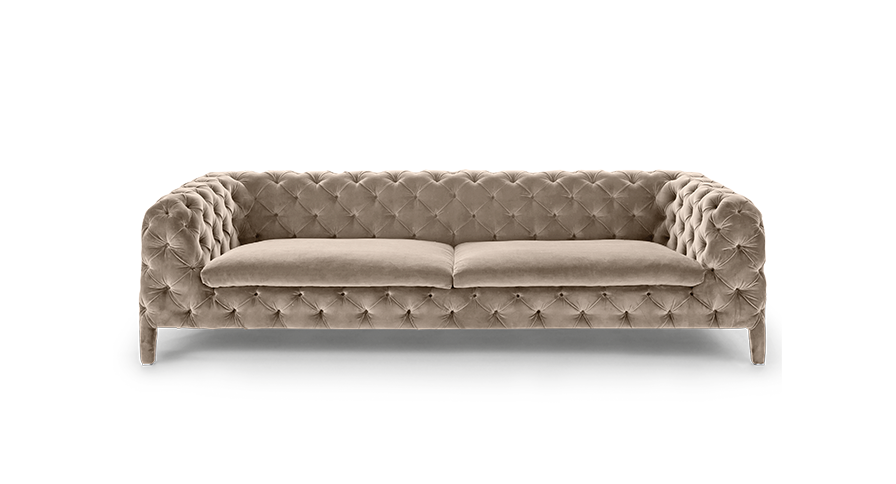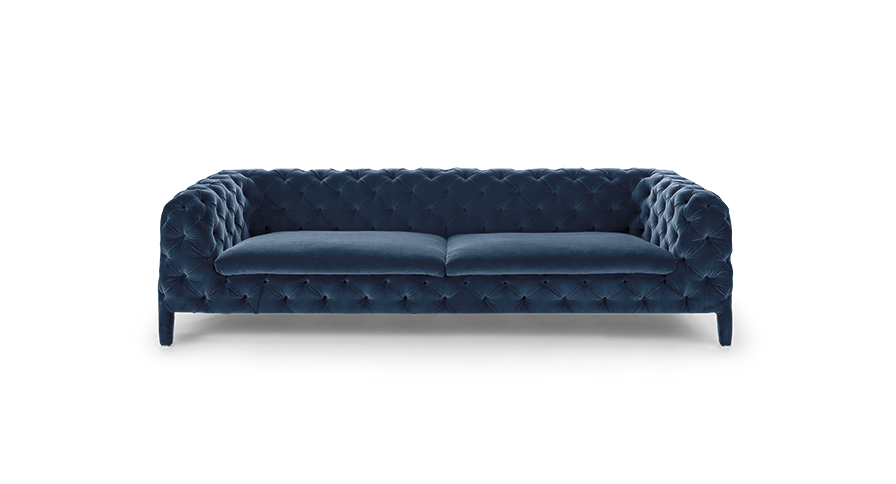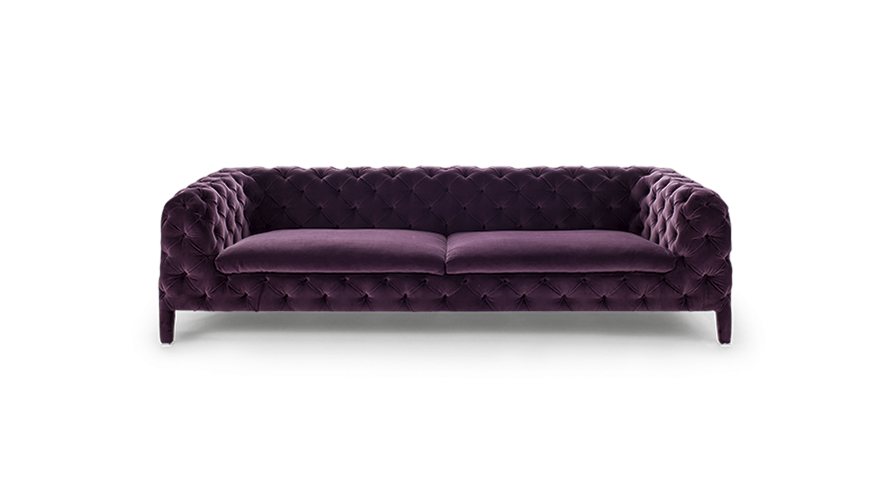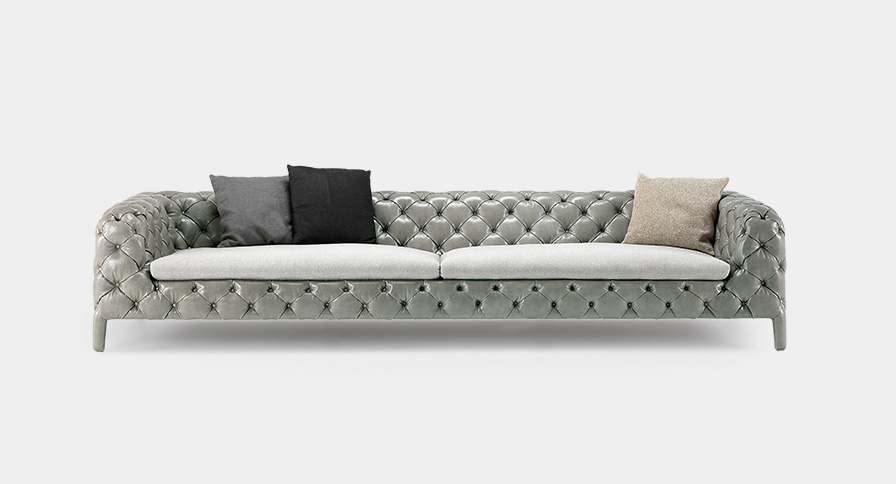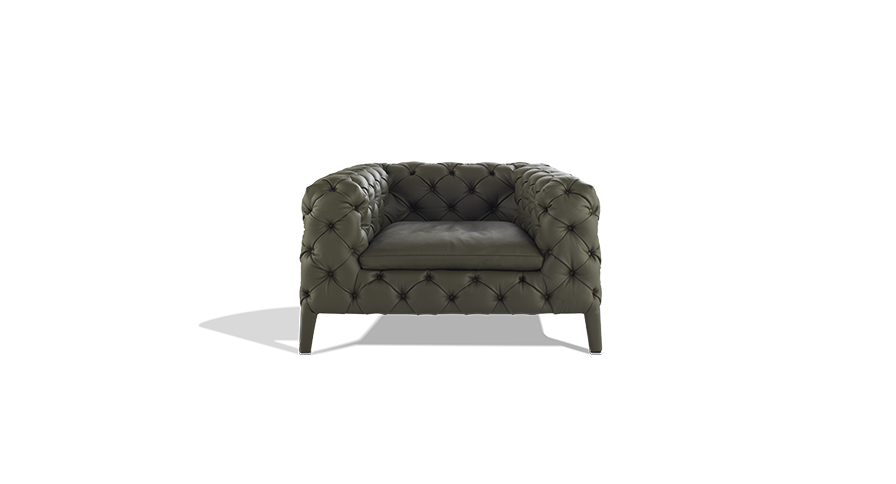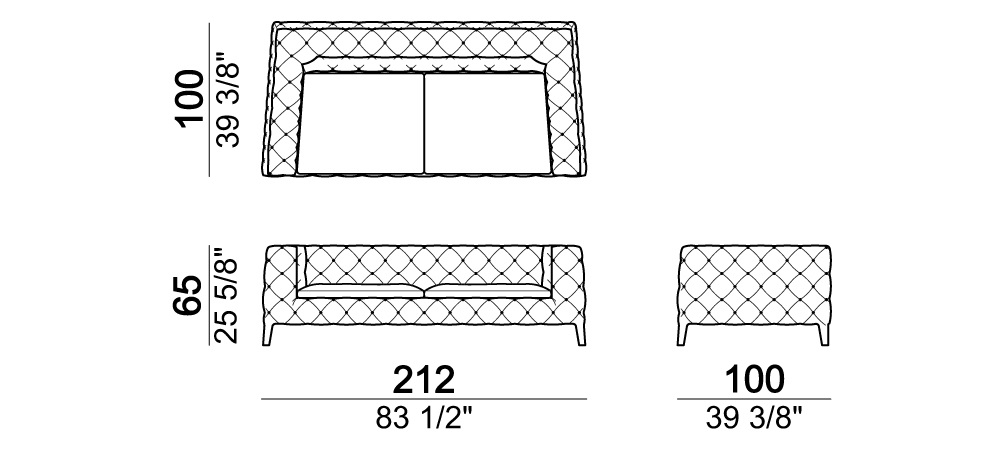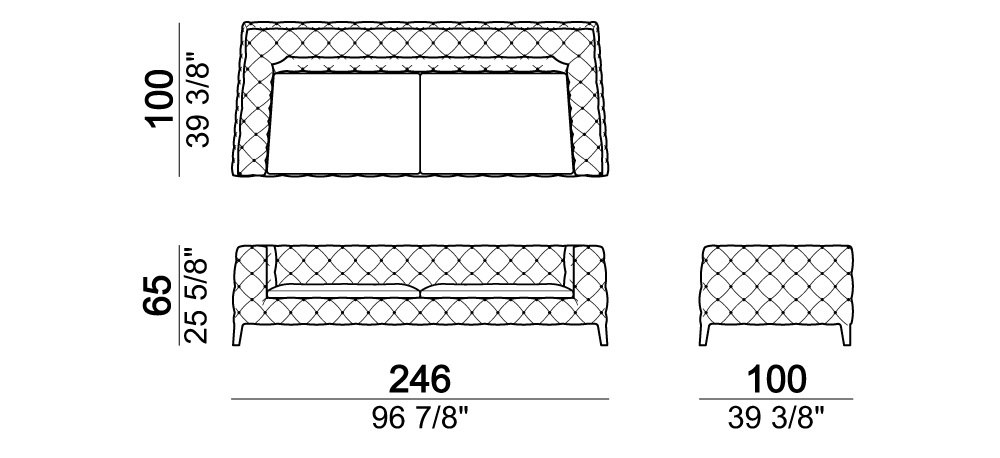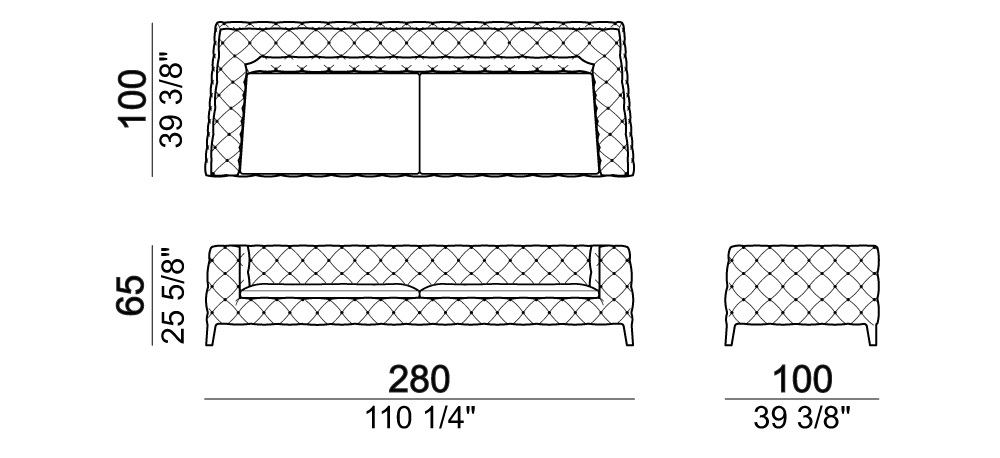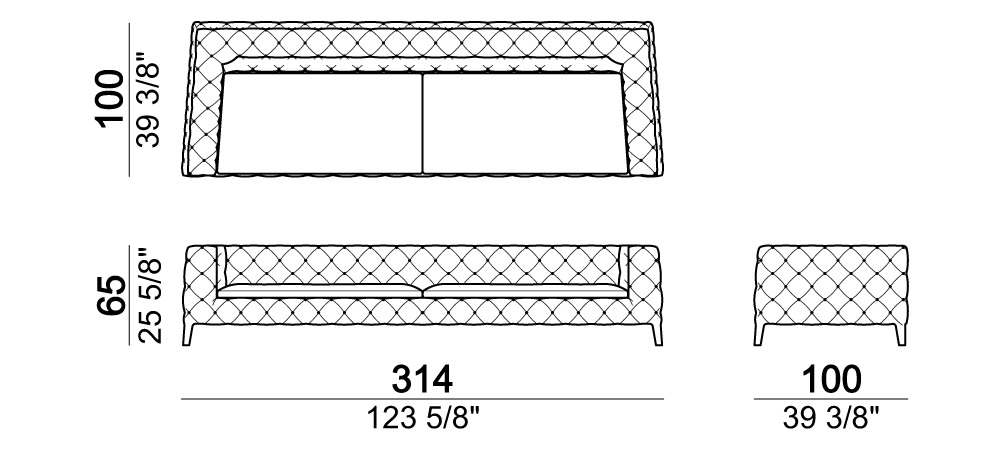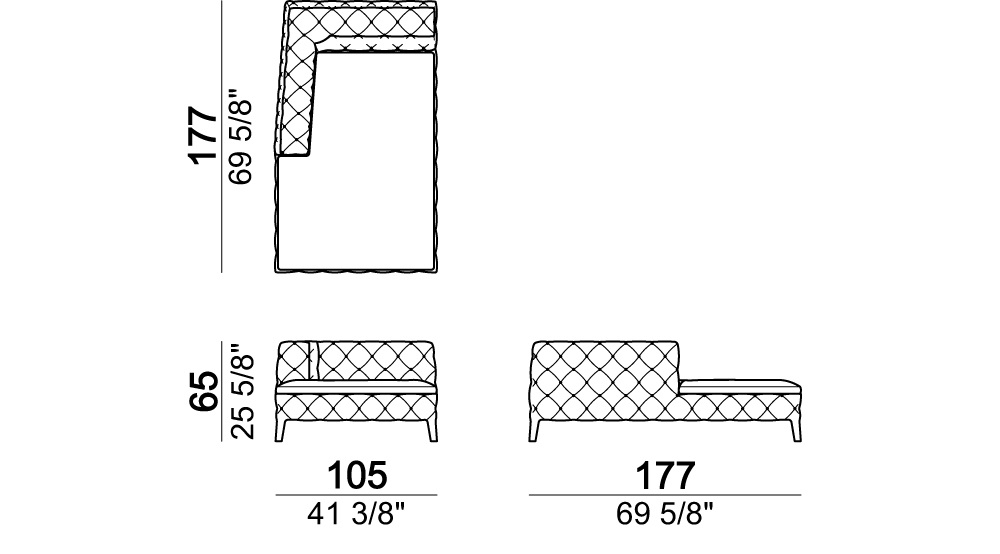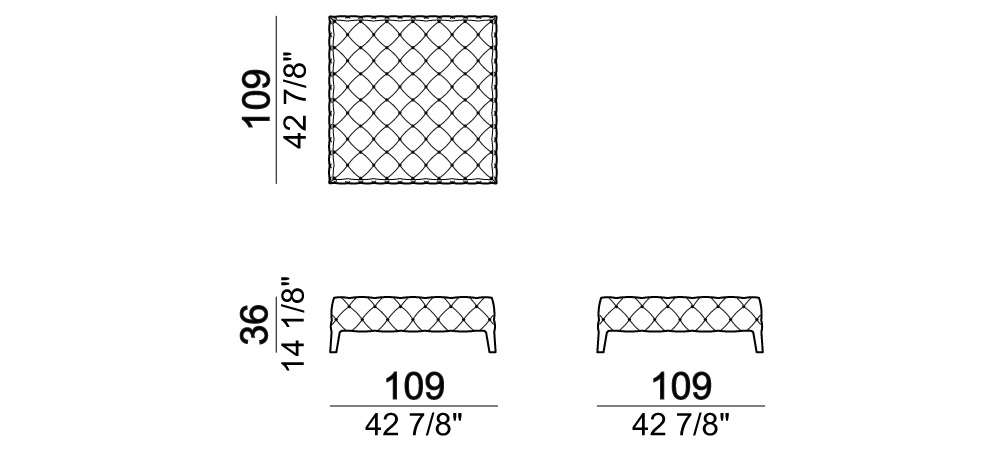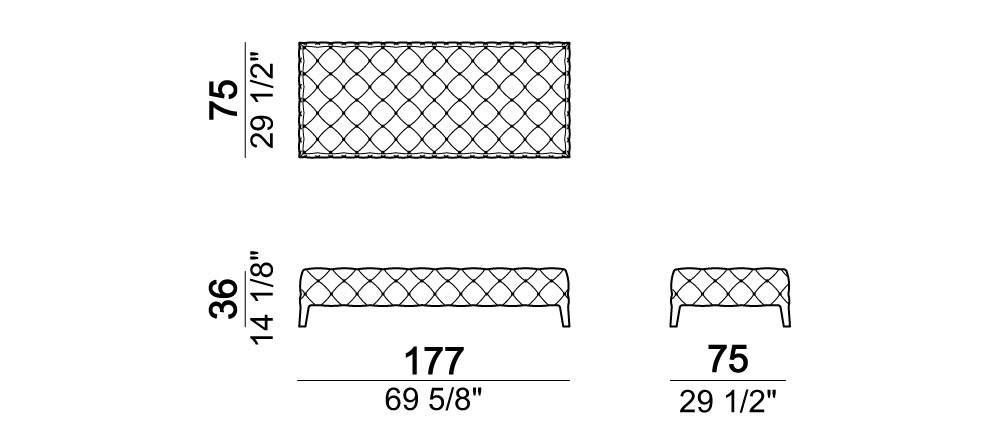 STRUCTURE: wood.
FRAME PADDING: non-deformable polyurethane D30+D35 covered with Dacron 400gr.
SEAT CUSHION PADDING: 100% cotton cover filled with feathers and a resilient inner core D35.
SPRINGING: elastic belts.
SEAT HEIGHT: 40 cm
ARM/BACKREST HEIGHT: 65 cm
FEET: beech wood covered with leather or velvet; underfoot in aluminum; h. 14 cm.
ATTENTION: only the seat cover is removable. The sofa is available in velvet (our collections "Vellù" and "Vellù pl" or velvet supplied by the client) or in the following leathers:
- "First"
- "A"
- "B"
- "Leonardo"
- C.O.L. max thickness 1,3 mm.